Determined walkers Stephen Hill, Emma Frances and Stephen's son Tom stepped out on a fundraising walk from the Ashton-based Anthony Seddon Centre last Friday bound for Old Trafford.
Stephen and Emma wanted to raise vital awareness of mental health issues, particularly experienced by men, help reduce the stigma and encourage people to 'talk about how they are feeling.'
Emma and Stephen have lost many friends due to suicide and they wanted to help others to reach out for help.
The trio stepped forward on their walking challenge on Friday morning, heading for the Manchester United ground before walking all the way back again.
They hope to raise £1,000 for the centre and have already achieved more than £850 so far.
There is still time to donate to the cause at Stephen's Just Giving Page - https://justgiving.com/fundraising/stephen-hill49
If you can help The Anthony Seddon Centre with their challenge 'Get Motivated for Mental Health' please contact angiewild@tasfund.org.uk. You can set up your own fundraiser at https://justgiving.com/t-a-s-f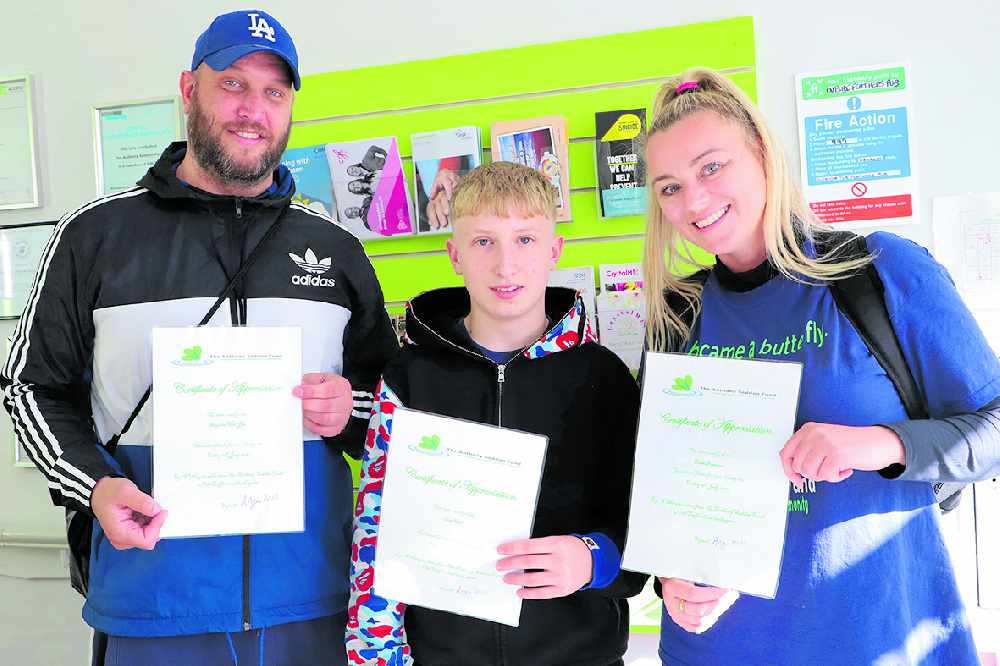 Stephen, Tom and Emma with their certificates of appreciation from The Anthony Seddon Fund at the end of their mammoth walk