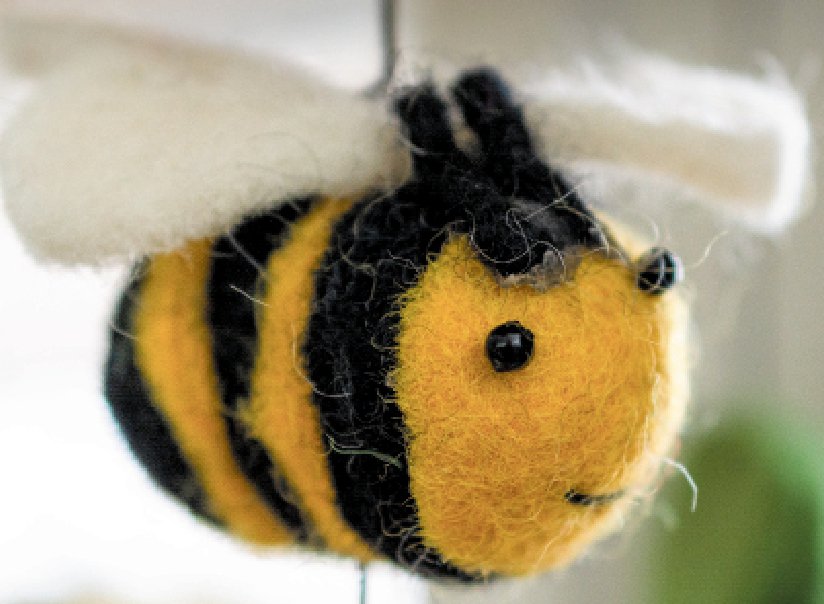 Young musicians from across Tameside are contributing to a collaborative project to mark the anniversary of the Manchester Arena attack today (Friday).
There are currently 17 musicians involved with 'Rainbow 2020', including Andy Diagram from James and local acts Tom Gibson, MU23 and Blue Ties.
They have been recording individual parts to the song 'Somewhere Over the Rainbow', with organiser and producer Aaron Jones bringing it all together.
"I hope that this will bring hope to everyone during hard times of isolation," Aaron said.
The final piece has now been released on the third anniversary of the Manchester attack. Watch it here:
For more information on the project, you can visit www.rainbow2020.tk.
Meanwhile, Spice Girl Melanie Chisholm will be DJ-ing exclusively on Greater Manchester's 'United We Stream' fundraising platform as part of a special commemorative show to mark the anniversary.
Today's four-hour production, organised by Greater Manchester's Night-Time Economy Adviser Sacha Lord, starts at 8pm and will be headlined by Mel C, best known as member of The Spice Girls.
Created in April by Sacha and the Mayor of Greater Manchester Andy Burnham in swift response to the UK shut down due to coronavirus, the United We Stream platform is free to watch, but with donations welcome.
The project has already raised £320,000 for the city region's night time economy, cultural organisations and chosen local charities.
Mayor of Greater Manchester Andy Burnham said: "Greater Manchester has experienced dark times in the past and the attack on the Manchester Arena on 22 May 2017 was one of the darkest. The families and friends of all those whose lives were lost on that devastating night are always in our hearts - the 22 will never be forgotten.
"This Friday's United We Stream will be a very special and thoughtful night marking a very important anniversary. It will showcase Greater Manchester doing what we do best as a community: remembering, commemorating and being together."
To watch go to https://unitedwestream.co.uk.
Due to ongoing coronavirus restrictions, people in the city-region are being encouraged not to gather together to mark the anniversary on Friday, but to mark the day remotely.
Prayers led by Dean of Manchester Rogers Govender, which will include the names of the 22 people who lost their lives being read out, will take place at 9am and 4.30pm on Friday, May 22 and be livestreamed at www.facebook.com/ManchesterCathedral.
During the morning service, people watching will be invited to light a candle in remembrance.
At 10.31pm – the exact time of the attack three years ago – a recording of the cathedral's bells tolling 22 times will air on BBC Radio Manchester.
Mossley to pay its respects
Today, Mossley will recall those who lost their lives, and those whose lives were changed forever by the Manchester Arena bombings in 2017.
As for the past two years, the floodlights of St John's Church will be switched on from 10.09pm on Friday night, staying on for a minute for each life lost in the tragedy, and the lights will go out at 10.31pm, the moment the bomb exploded.
The Parish of Mossley say they are proud to play our part in remembering, and working for a better world.
A permanent memorial
Manchester City Council have released further details about the proposed memorial to commemorate the terror attack.
Glade of Light is designed to be a tranquil garden space, with a planting scheme planned to ensure year-round colour and reflect the changing seasons - a living memorial entirely using plants which grow naturally in the UK countryside.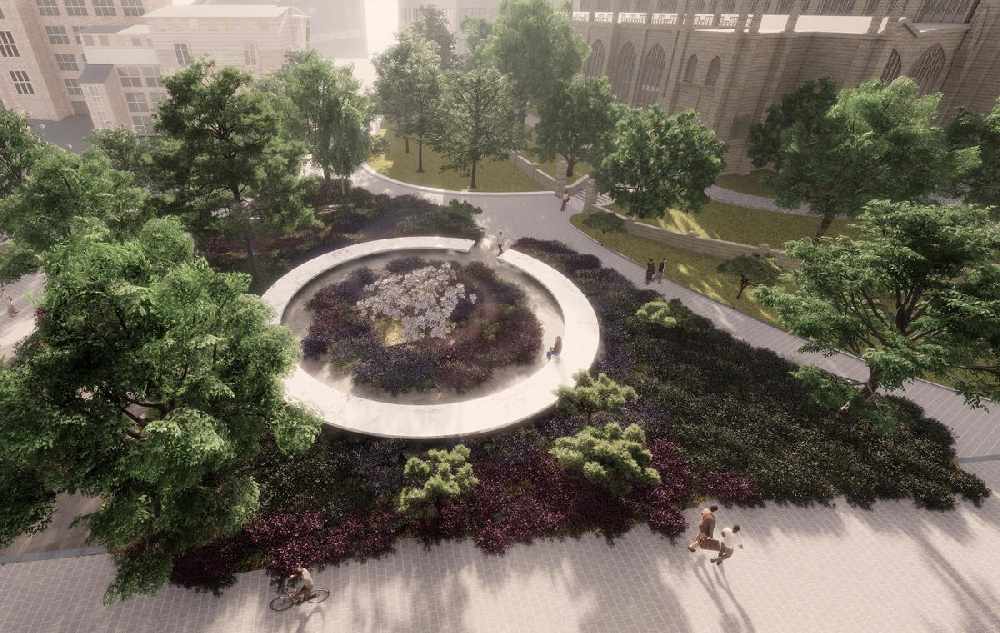 At the heart of the memorial is a white stone ring 'halo' which will bear the names of the 22 who lost their lives set in bronze, with personalised memory capsules - containing memories and mementos to be provided by their loved ones- held within the stone.
It is intended to submit a planning application for the memorial - to be located between Manchester Cathedral and Chetham's School of Music, at the foot of Fennel Street where it meets Victoria Street - in June.
What happened on 22 May 2017
At around 10.30pm, an Islamist extremist suicide bomber detonated a shrapnel-laden homemade bomb as people were leaving the Manchester Arena following a concert by American singer Ariana Grande.
Twenty-three people died, including the attacker 22-year-old Salman Abedi, and 139 were wounded, more than half of them children. Several hundred more suffered psychological trauma.
After initial suspicions of a terrorist network, police later said they believed Abedi had largely acted alone but that others had been aware of his plans. In March this year, the bomber's brother, Hashem Abedi, was found guilty of 22 counts of murder in relation to the attack.
John Atkinson, Courtney Boyle, Philip Tron, Kelly Brewster, Georgina Callander, Olivia Campbell-Hardy, Liam Curry, Chloe Rutherford, Wendy Fawell, Martyn Hett, Alison Howe, Lisa Lees, Megan Hurley, Nell Jones, Michelle Kiss, Angelika Klis, Marcin Klis, Sorrell Leczkowski, Eilidh MacLeod, Elaine McIver, Saffie-Rose Roussos, and Jane Tweddle will always remain in our hearts.
One of the victims, Martyn Hett, grew up living between Tameside and Heaton Moor and attended Oakfield Primary School in Hyde. His dad Paul and mum Kath live in Ashton and Paul runs a shop, Paul Hett Fishing Tackle and Trophies, on Market Street in Hyde.
Two of the victims, Alison Howe and Lisa Lees, were mums from Royton in Oldham who had arrived at the venue moments before the bomb went off to pick up their daughters who had been inside.
Support available if you need it
The impacts of this tragedy remain significant and some people may even need support for the first time.
Support continues to be available for anyone who is struggling.
This can be accessed via the Greater Manchester Resilience Hub on 0333 0095071 or by email to GM.help@nhs.net The hub is open Tuesday to Friday 10am to 6pm, and until 8pm on a Wednesday.
We will always remember them
Here are some tributes from people and organisations across Greater Manchester to those affected in the terror attack. We will never forget.
Sir Richard Leese, Leader of Manchester City Council, said: "Manchester will never forget the terrible events of 22 May 2017. Those who were killed, those who lost loved ones and all those whose lives changed forever that night are forever in our thoughts.
"We will be thinking of them on 22 May and importantly plans for a permanent memorial, a tranquil space for contemplation which can be used year-round, are progressing well.
"We have consulted, and continue to consult, with those who lost loved ones on the location and form of the memorial. Their input remains crucial but we also welcome the views of others as part of wider engagement around the Medieval Quarter plans."
Today marks 3 years since the tragic #ManchesterArena attacks.

We remember all those who lost their lives and the families, friends and communities shaken to their core.

— Keir Starmer (@Keir_Starmer) May 22, 2020
"Greater Manchester will always be here for you" - Mayor Andy Burnham sends this message on the third anniversary of the Manchester Arena attack - a hard day for everyone in Greater Manchester. Help and support is available to all who need it. pic.twitter.com/ATsW3divNw

— Mayor Andy Burnham (@MayorofGM) May 22, 2020
Today will be difficult for everyone in Greater Manchester.

But we all know that every day since 22/5/2017 has been difficult for the families of those we lost and those injured.

We think about you and will be always be there for you.

❤️🐝 pic.twitter.com/QGir9I3Lom

— Andy Burnham (@AndyBurnhamGM) May 22, 2020
Today is the 3rd anniversary of the #ManchesterArena attack on the Ariana Grande concert. We shall never forget the #22Angels who died, nor those who survived and live with the consequences, nor those left bereaved. We will remember them. There will be a 1 minute silence at 2pm🐝 pic.twitter.com/p6ebnIMT6M

— 🌈 Angela Rayner 🌈 (@AngelaRayner) May 22, 2020
There are a lot of difficult memories for everyone in Greater Manchester today. But we should also remember how we came together in our response #WeStandTogether #ManchesterRemembers pic.twitter.com/xj9BG6qTsW

— Jonathan Reynolds (@jreynoldsMP) May 22, 2020
We remember 🐝 pic.twitter.com/2ZQRFH6tGo

— Andrew Gwynne MP (@GwynneMP) May 22, 2020
Thinking of the 22 innocent lives lost three years ago, and many still hurting

Royton mums Alison Lowe and Lisa Lees didn't return home on that day. Their family and friends paid a wonderful tribute to them, it brought a grieving community together as one #ManchesterArena pic.twitter.com/7eBqOTTlVw

— Jim McMahon MP (@JimfromOldham) May 22, 2020
Three years on, our thoughts and hearts go out to all the innocent victims and their families, who tragically lost their lives or were affected by the Manchester Arena attack on 22 May 2017. We will always remember them. 🐝 #WeStandTogether pic.twitter.com/EYwYHyzDuN

— Greater Manchester Police (@gmpolice) May 22, 2020
always https://t.co/wHX7jv8R9f

— Ariana Grande (@ArianaGrande) May 21, 2020