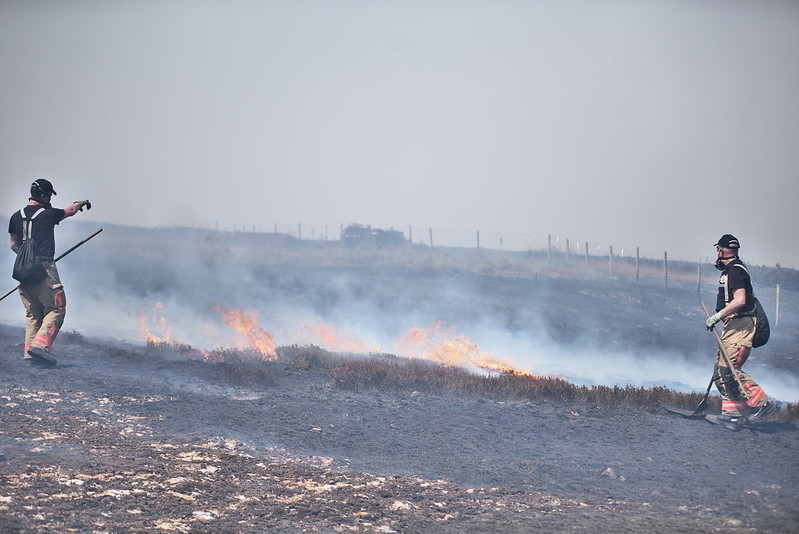 Lee Rawlinson, Environment Agency Area Director for Greater Manchester, Merseyside and Cheshire, writes for the Reporter and Chronicle. This month he considers the environmental impact of the extremes of British weather, but also how the easing of lockdown has had its own impact on the environment.
If there is one thing I have learned during my many years flying the flag for Team EA and indeed during my past working life as a marine biologist, it's that our weather patterns can turn on a sixpence.
This is especially accurate when we consider our local environment here in Greater Manchester where our rugged landscape of urban and rural goes hand in glove with our complex and interchangeable weather. A case in point of this would be the storms and sunshine we have seen over this year alone.
February 2020 was the wettest on record for England and the fifth wettest of any calendar month since 1862.
In part, this was thanks to Storms Ciara and Dennis which swept across the UK over two consecutive weekends and brought heavy rain and gusts of up to 97mph causing widespread flooding and major disruption on the transport network. And only the other week, parts of Greater Manchester fell foul of flash flooding, as a result of intense thunderstorms, causing surface water impacts across the catchment.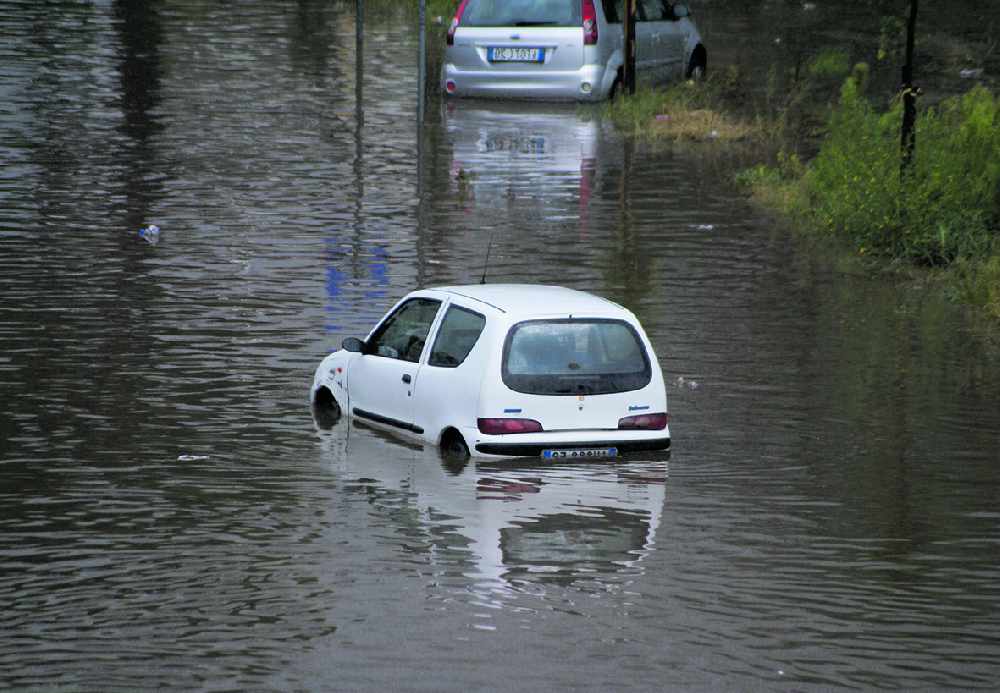 FLOOD: Recent downpours brought flash flooding.
In the middle of all this, our groundwater and river levels across the North West are much lower than normal.
Despite the recent wet weather, it has been a drier spring than average and it wasn't so long ago that Britain was basking in one of the sunniest months of May on record.
Prolonged dry weather is something of a silent assassin when it comes to incident response as it tends to fall into a 'slow-burning' long-term event which can often be disguised by the shorter-term 'noise' that makes up our variable weather.
It's a tangled web.
Its effects however, are no less significant to our environment than those of the real noise makers such as flood or fire.
In fact, fire can often be one of the first signs that our landscape is crying out for water and we have seen a number of wildfires already this year as our moorland and countryside becomes more and more tinder-box dry.
Prolonged dry weather affects our lives in many different ways because water is such an important part of so many of our activities.
In short, we all need water to live and when we don't have enough both our communities and our environment start to suffer.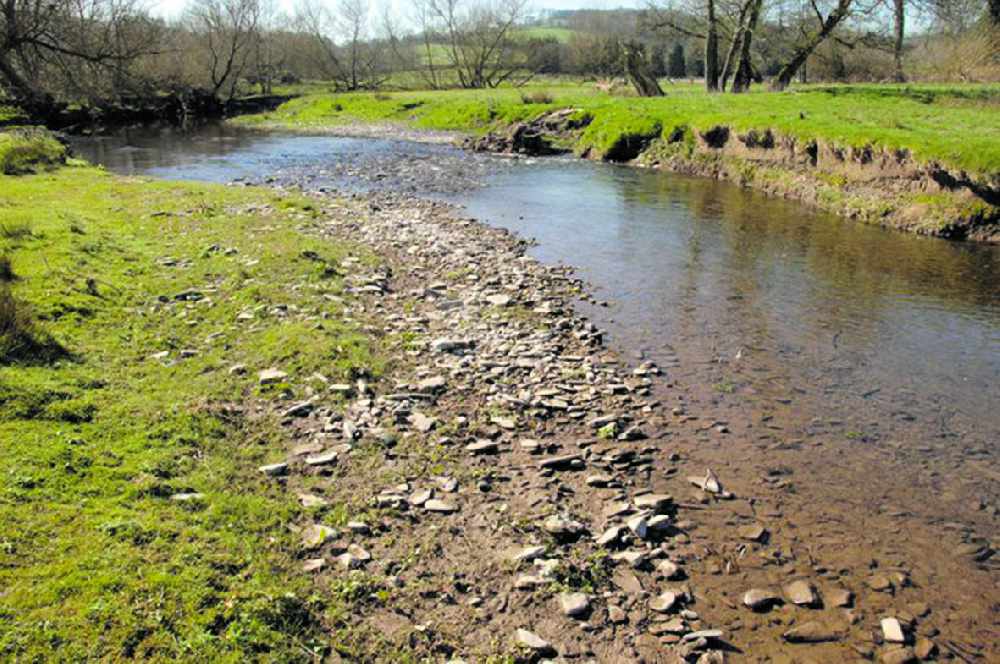 DROUGHT: Rivers run low despite the rain and thunderstorms.
I have often said in Greater Manchester, our water supply could be referred to as a tale of two halves. While our local rivers, groundwater and reservoirs are coping with the dry weather, much of our actual 'everyday water' comes from the lakes of Cumbria and North Wales.
Cumbria's unique geography makes it very sensitive to dry spells and it is not unusual for some rivers and lakes in the North West to shrink, even during short periods of low rainfall, but on the flip-side, they do tend to recover quickly when the rain returns.
During the lead up to any incident, the Environment Agency puts robust and well tested plans in place alongside all of our frontline work.
For the threat of dry weather, we are also incorporating lessons learned from 2018 and 2019 so we can be as "fleet of foot" as possible this time around.
Of course one bright side of dry weather, albeit in short bursts, is more appreciation for our natural world and we have seen much of that in the last few weeks. As an aside, this has also included a huge surge in people getting out on to the river banks to fish.
In fact, between May 13, 2020, when the restrictions on angling were lifted, and June 9, 2020, more than 335,000 licences were sold compared to 142,000 licences sold from the start of the year to end of March 2020, a rise of over 230 per cent in less than two months!
As a keen angler myself, I firmly believe that responsible fishing is an excellent way to engage with nature which in turn can provide positive health and welfare benefits.
It's also an activity that most people, of any age, can participate in and enjoy.
But remember if you decide to return to fishing or take it up for the first time, you must have a valid fishing licence and adhere to current government guidelines on social distancing.
Time and time again, I have seen first-hand the passion that residents of Greater Manchester have for their local environment and their awareness of the challenges it faces.
But as we continue to see the chain reaction of climate change putting further strain on our natural resources, there are still actions we can, and indeed must, all take.
A recent report by Reckett Benckiser, supported by Love Water titled "The Great British Rain Paradox" highlighted that 88 per cent of the British public surveyed said they would be willing to reduce their daily water consumption by a third if they knew how.
Well, as the old saying goes knowledge is power and small changes including only washing full loads in your washing machine or dishwasher on the eco setting, turning the tap off when you brush your teeth and avoiding using the hosepipe may all help to ensure a positive outcome for our water resources and that is a win-win scenario not just for all of us, but for our future generations.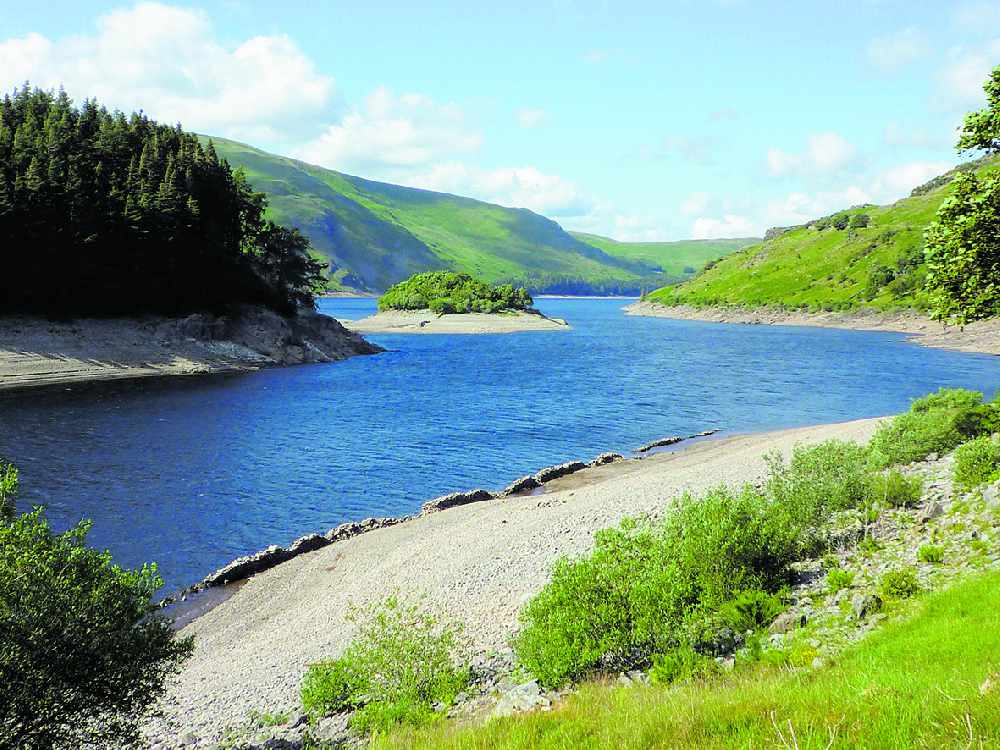 TREASURE: Our natural world, while above, the easing of lockdown has seen record numbers taking up fishing.
Main image:
BLAZES: Crews tackle the devastating moors fires two years ago.