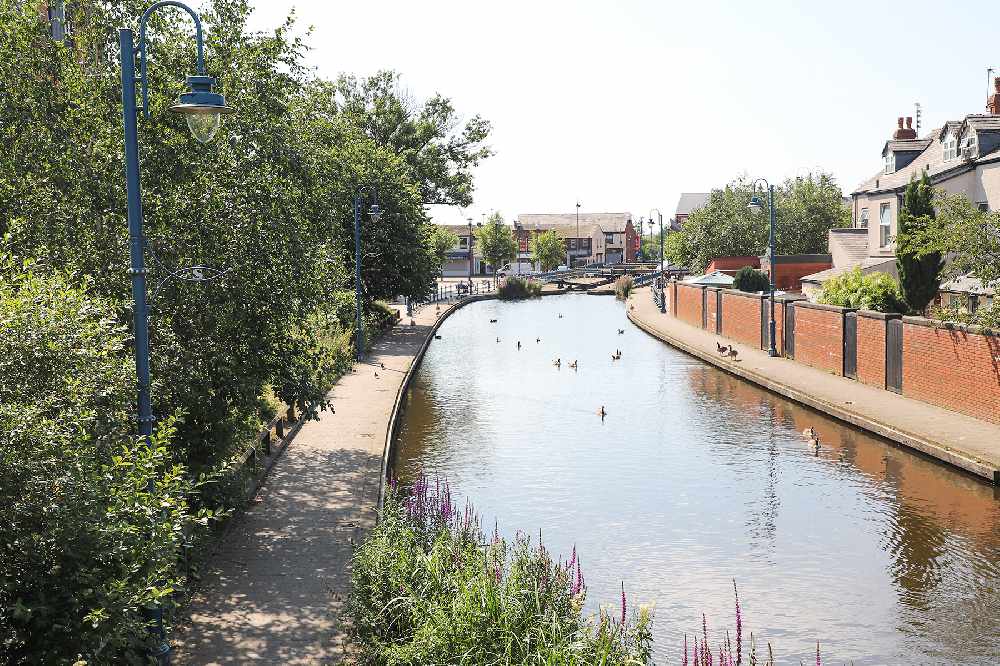 A Tameside police chief has praised the bravery of two officers who risked their own lives to rescue a distressed woman from a canal in Stalybridge. 
Emergency services were called to the Huddersfield Narrow Canal at Armentieres Square in the town centre on Monday evening (26 April) at around 9.30pm.
As they arrived, a 30-year-old woman had jumped 20 feet into the water and injured herself in the process.
But without thinking of the dangers involved, two police officers dived into the water and managed to bring the woman to safety with the help of firefighters and paramedics.
She was taken to hospital as a precaution and has since been discharged. The woman was also arrested on suspicion of a public order offence.
Lee Broadstock, Chief Inspector of neighbourhoods in Tameside, has commended the officers involved for their selfless actions - as well as the work his colleagues do on a daily basis throughout the borough.
He told Tameside Radio: "I would like to highlight the bravery of our officers in Tameside and the work they do day in, day out, to keep the public safe. One of our main roles as police officers is to save lives, which they did on Monday night in Stalybridge.
"We received a number of calls about a woman who was clearly in a state of mental distress. A large part of our job nowadays is dealing with mental health issues and people in distress.
"Unfortunately, this woman was in such distress that she jumped 20 feet into the canal, causing an injury on the way down into the water. It was looking like she would lose her life but two of our brave officers took off their body armour, dived in, managed to rescue her and get her to hospital. She is now receiving the right treatment that she needs."
Inspector Broadstock went on: "I take my hat off to the officers day in, day out for the work that they do. It was a really brave thing to do and they put their own lives at risk to save others. Thank you to them and I'm sure members of the community in Stalybridge and across Tameside would like to thank them.
"It's not just crime that we deal with. We deal with all means of vulnerability within our society – mental health is a big part of that - and we are here to help everyone.
"Sometimes it's the extreme degree whereby someone is committed to wanting to take their own life and we have to make sure we try to save their life and give them the mental health support that they crucially and vitally need."
Read more from the Tameside Reporter
Click here for more of the latest news
Click here to read the latest edition of the paper online
Click here to find out where you can pick up a copy of the paper