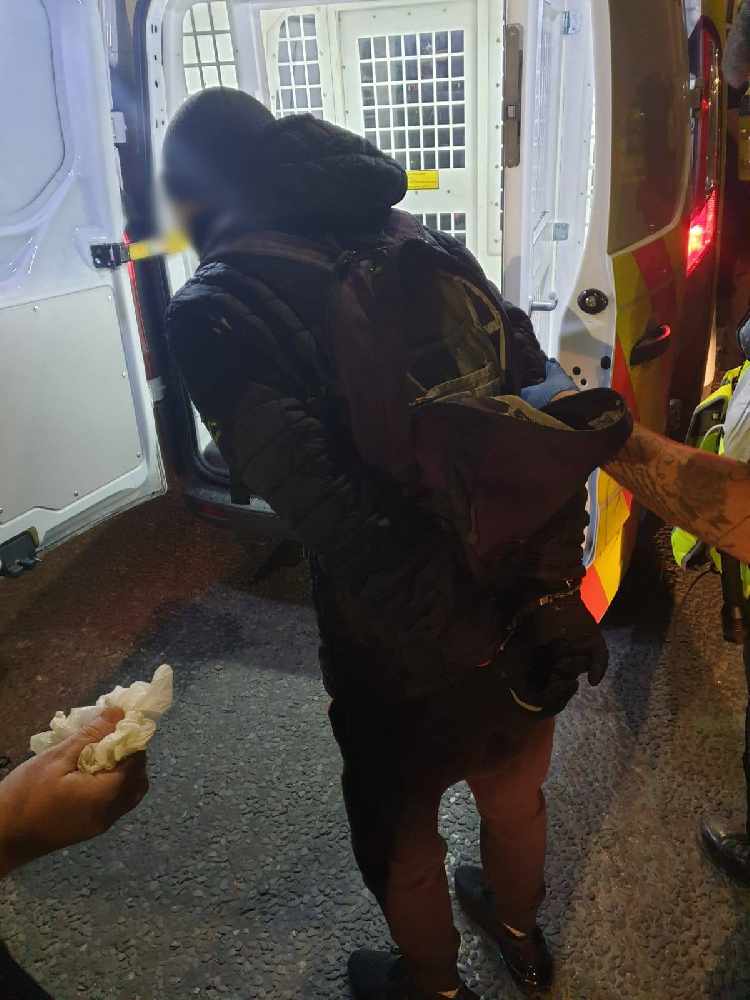 Two men were arrested in the early hours of the morning after attempting to break in to a house in Droylsden. 
It happened shortly before 4.30am on Bank Holiday Monday (31 August).
Police in the Tameside CCTV room monitoring footage saw the two men, both in their 40s, acting suspiciously around Fairfield Avenue and trying to force their way into a property nearby.
Officers from the A relief team say they rushed to the scene within minutes and detained the pair in an alleyway.
Police added that they both await questioning in relation to an attempted burglary.
Pictured is one of them being escorted in a police van to custody.