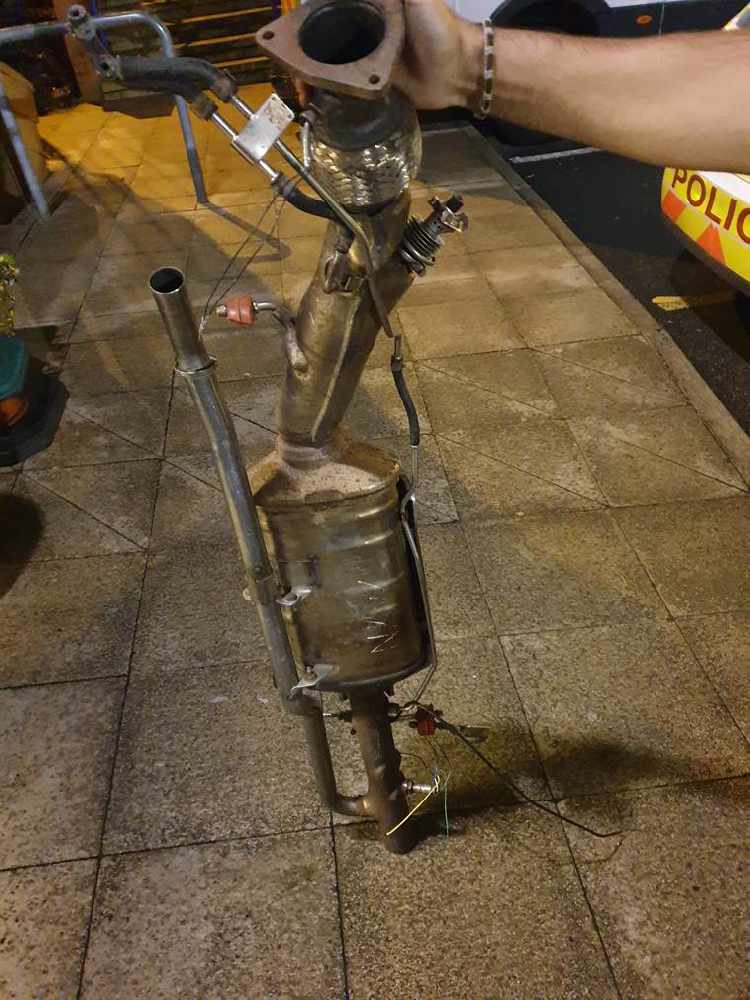 Two men have been arrested with the help of prompt actions from an eagle-eyed member of the public, after a catalytic converter was stolen in Mossley in the early hours of the morning. 
At 1.15am on Wednesday (9 September), the men - both in their 30s - were witnessed jacking up a Honda car on Stockport Road before making off with the catalytic converter in a blue vehicle.
Sergeant Luke Summerfield from Greater Manchester Police's Tameside team said: "I was working with Sgt Fitzpatrick on B relief overnight so we headed over to look for the offending vehicle and the two suspects.
"The caller was quick enough to catch the reg number, so we played catch up to Oldham and found the car not far from where it was registered to, with two males matching the description still present in the vehicle.
"Thanks to our Oldham colleagues for attending as one of the males became confrontational on being detained. Thanks to the member of the public for their call which allowed us to attend quickly and carry out a prompt investigation."
He added that a large car jack and various other tools were found inside the vehicle, and the catalytic converter was discovered following a search of a nearby address linked to one of the men.
Both men were arrested on suspicion of theft and await questioning in custody, while the vehicle has also been seized.
Main image:
The catalytic converter which was recovered. Credit: GMP Tameside North and East.