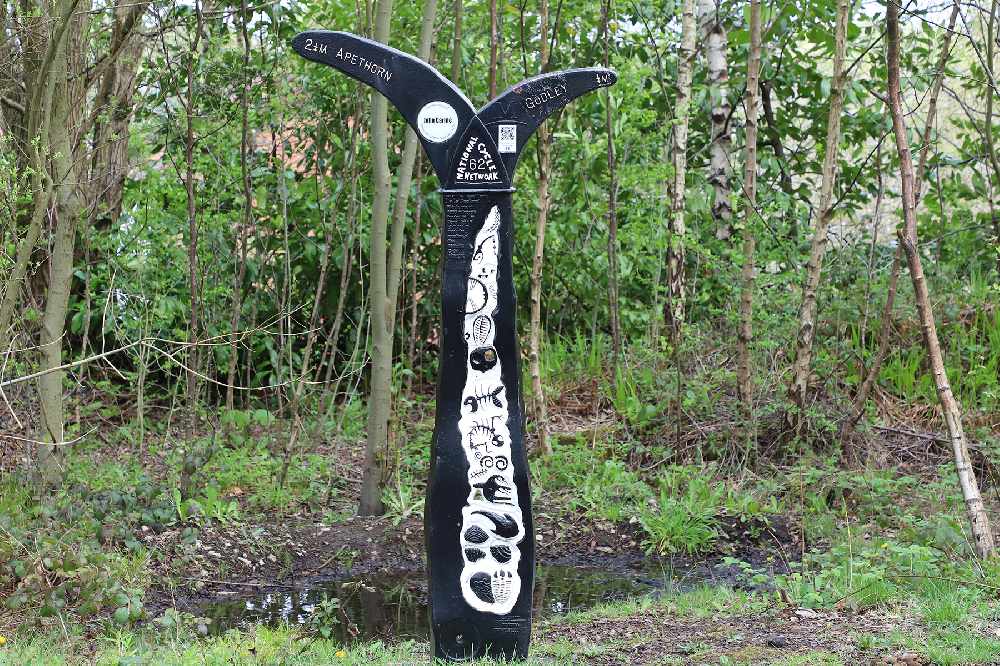 A slice of Hyde heritage is tucked away in Godley.
The Godley Turntable was constructed in the early 1930s as part of the electrification of the Manchester to Sheffield rail line.
The new electric driven trains would deliver loaded wagons to sidings adjacent to the turntable, where they would be attached to a steam train to complete the journey south through Cheshire.
The turntable would be used to turn the steam engines, once uncoupled from empty wagons, then coupled up to the loaded ones.
The last known time it was used to turn an engine is thought to be around 1968, after which further electrification made the need to change engine type unnecessary.
As local tracks became redundant, the rails were removed and the route was incorporated into the Trans Pennine Trail, linking Godley to Gee Cross and on to the Peak Forest Canal and Tame Valley. The land itself came under ownership of Sustrans, who were responsible for maintaining the path and its surroundings.
Around 2014, a group of volunteers decided their next project was going to be to restore the area around the turntable, so that it could be enjoyed by visitors to the area.
Applications were made to the National Heritage Lottery Fund, Tesco Bags For Help, The Guardian Trust, Aviva, along with Sustrans to secure the necessary funding.
Initial work that didn't require funds was begun by the volunteers, who cleared vegetation and debris that had overgrown on the site.
As funding was secured, structural work started, resurfacing the base, installing steps into the basin and erecting railing around the perimeter. The latest work has included completion of the path and an impressive mural of a steam engine with wagons, which overlooks the basin.
There have been a number of volunteers, who have worked hard to complete the project, such as Peter Brocklehurst and his son Peter, along with the younger Peter's daughter Charlotte. Others have included Chris Lumb, Neil Mitchell, Rod Smith, Andy Shaw, Stuart Bailey, Sam Simpson, John Harvey and John Bowden.
Recently residents undertook a spring clean of the area around the turntable and along the Trans Pennine Trail.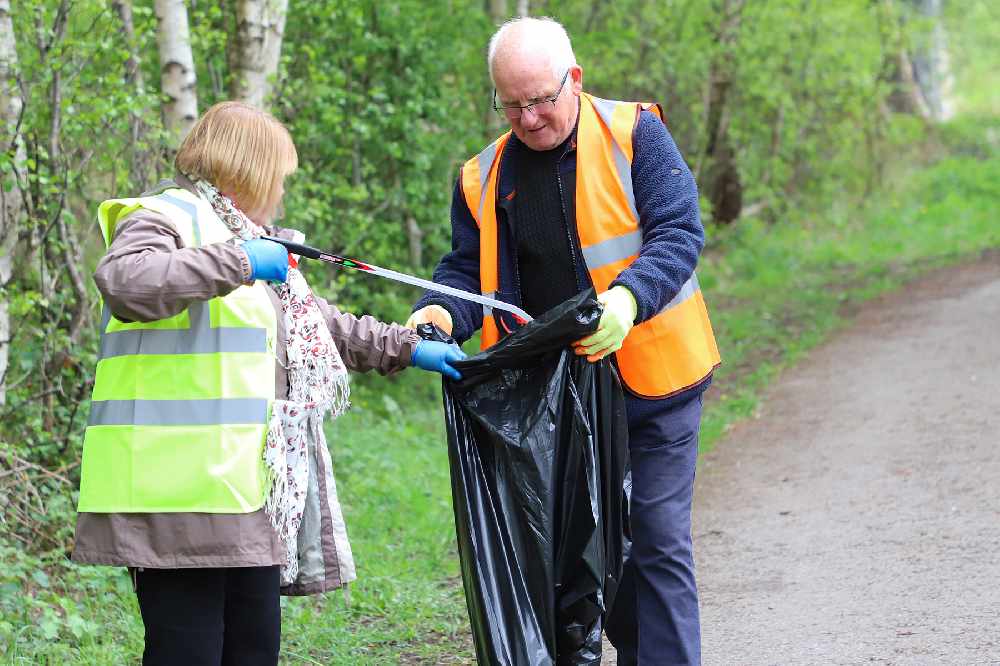 The clean-up was spearheaded by Laura Rushton who is the Community Champion at Hyde Morrisons. Joining the team was the Civic Mayor of Tameside Cllr Janet Cooper and her consort Dennis Fitzpatrick.
The project has a Facebook page, where updates can be found and messages sent for more information, along with photos of the restoration.
There are information boards at the site, with a QR code link to the group.
Read more from the Tameside Reporter
Click here for more of the latest news
Click here to read the latest edition of the paper online
Click here to find out where you can pick up a copy of the paper