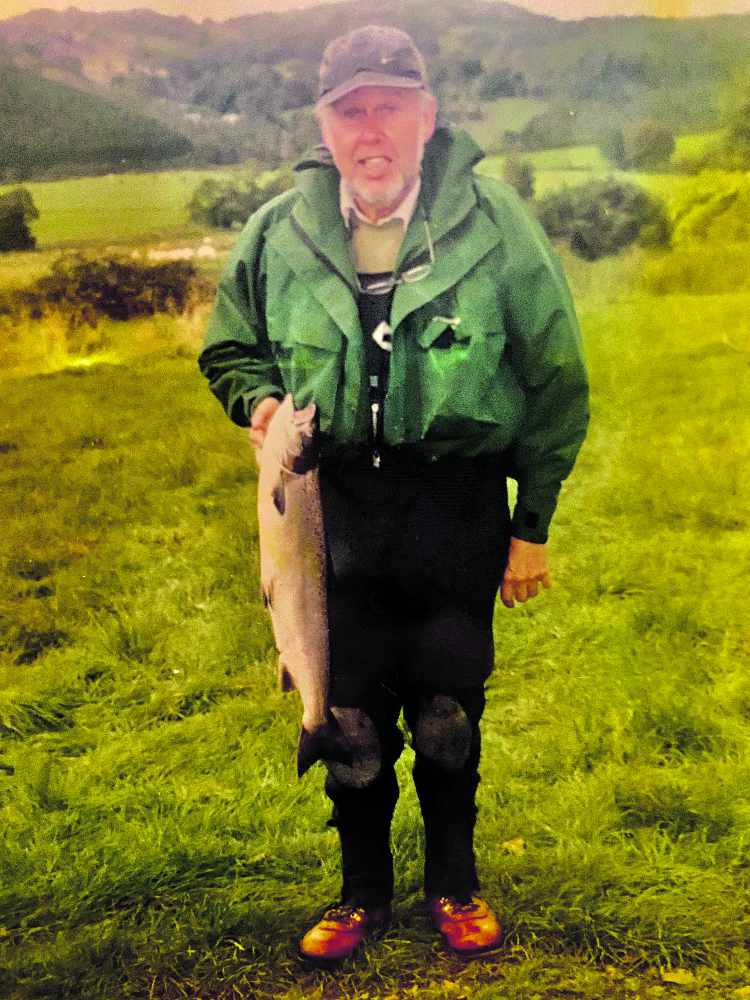 The family of a Dukinfield man who was tragically found dead in a Welsh river have paid tribute to him.
Philip Jones (pictured), who was an avid fisherman, went missing in the Machynlleth area of Powys, Wales, at the beginning of September. Sadly after a search of the River Dyfi, his body was found on Monday, September 7.
A police spokesperson said: "Dyfed Powys Police received a call at 10.35am on Saturday, September 5, reporting a 75-year-old male missing in the Machynlleth area.
"The man had last been seen on Friday evening out fishing along the river Dyfi.
"An extensive search was conducted over the weekend and police would like to thank all the agencies involved including the Mid and West Wales Fires and Rescue Service, HM Coastguard, Aberdyfi Mountain Rescuse Team and members of the public.
"Sadly the body of a male was found on Monday, September 7."
Mr Jones' family said he would be greatly missed and thanked the emergency services for their help.
In a statement they said: "Philip Jones, avid fisherman who was lost to the river, will be greatly missed by the fishing community on the Dovey. Beloved wife Kathleen and his family would like to thank all the volunteers and emergency services of Machynlleth and surrounding areas for their professionalism and joining the search party to find him."
They also released a poem in tribute to Mr Jones.
Ode to a fisherman
When I come to the end of the horizon, And enter the other shore, remember me with fondness. Cry for me no more.
I have found my final resting place, that special spot to fish. Remember the times that we shared, You too, I will miss.
This is the journey I must take, and I must go alone. Know that my heart is with you, as I take this journey home.
To that final fishing hole, For fishermen like me, To tell the biggest fishing tales, About the one that got away.
Remember me with fondness, This is not goodbye. It is "Till we meet again" At the fishing hole in the sky.
Mr Jones was an active member of the Masonic Lodge in Dukinfield and participated in many activities after joining the Masons in 1979, including director of ceremonies for 23 years and chairman of Dukinfield Masonic Hall between 2001-4.
A spokesman from the Masonic Lodge said: "Philip was a Dukinfield man born and bred in the town. He was married to Kath and had three children, his interests were many, but his favourite pastime was salmon and trout fishing in Wales where he sadly past away."