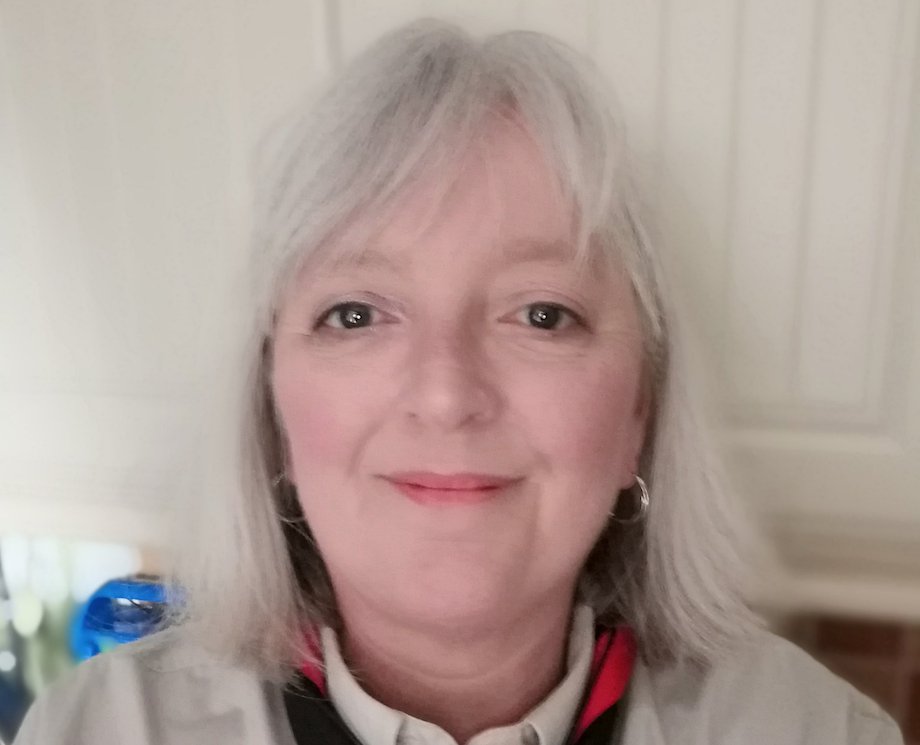 Tributes have been paid to scouting leader Gill Cummins who has sadly passed away aged 52, following a short illness.
Gill was a cub leader and Group Scout Leader at 339th (Droylsden) Manchester, based at St Martin's in Droylsden and had been involved locally in scouting since 1999. She was also an active member of the congregation at St Martin's Church.
Remembering Gill, her family said: "Gill leaves behind a husband, three strong children and three beautiful grandchildren.
"She spent most of her life in schools helping children with the EBD team (now known as BLIS.) Over the last four years, she has worked at Tesco, Droylsden, something which she loved with all her heart. She loved being part of the community and helping others whenever she could."
Alan Fish, District Adviser for North Tameside Scout District said: "All our prayers go to her and her family at this sad time. She will be sadly missed by us all in North Tameside and Greater Manchester scouts for her work in supporting young people and leaders in scouting. She has now Gone Home."
In an online post, St Martin's Church said: "So sad to be mourning the loss of Gill Cummins, a member of our church congregation, our Scout leader and until recently a member of our church council.
"Her kindness and generosity will be missed by so many in our church community, the Scouting community and by all who knew her. We send our love and prayers to Gill's family and all who mourn her loss. Gill – rest in peace and rise with Christ in glory."
Many tributes have been paid online from community leaders and those in scouting.
Writing in this month's 'Tamesider' news magazine for scouts, Andrew Morton, District Commissioner for North Tameside, said: "I was deeply shocked and saddened to hear of the passing away of Gill. Not only did I know her through scouting, but she was also a very good friend as well.
"I remember when Gill started way back in September 1999 at the 339th Manchester scout group. I was asked at the time to give her some help with running her cub pack as she was new to scouting, but within weeks Gill had everything under control and organised, something she loved doing. She went on to become the (acting) GSL at 339 St Martin's but still staying on as cub leader.
"She has made such an impact on many young people, some of which have stayed in scouting and are now continuing their journey as leaders. She had numerous roles within her group, district and county. Nothing was ever too much trouble for her to give a helping hand.
"I'm sure you will all have your memories of Gill, but our loss will be heaven's gain."
County Commissioner GME Steve Holloway added: "It's with a heavy heart that I sit here today and must write about our friend Gill. Her contribution to her group & North Tameside is incalculable.
"When I first started this crazy scouting journey Gill was one of the first people to offer support and I am privileged to say she never wavered in this. Gill's attitude was "The answers yes - what's the question?" I never heard her complain or raise her voice. When others didn't know what to do, she helped & guided them.
"I could go on waxing lyrical about how she was a great person, an amazing scout and a fantastic mum but I wouldn't be telling you anything you didn't already know. In these difficult times it's hard to see a way forward but if we use Gill as an example, we won't go far wrong.
"Scouting has lost a true friend and the world is a little less bright without her here. For now, all I can say is goodnight and god bless, Gill you are a star."
6th Ashton Scout Group paid their own tribute.
They said: "It is with great sadness we say goodbye to our ADC Cubs, Akela Gill who sadly passed away. Gill was a dear friend and an amazing leader.
"When we got flooded out of District Camp last October, she worked tirelessly to ensure we had a camp to give the Cubs. She organised so many camps and events, always putting the Cubs at the forefront of what she did and every decision that was made. She was a true difference maker in this world and will be sorely missed."