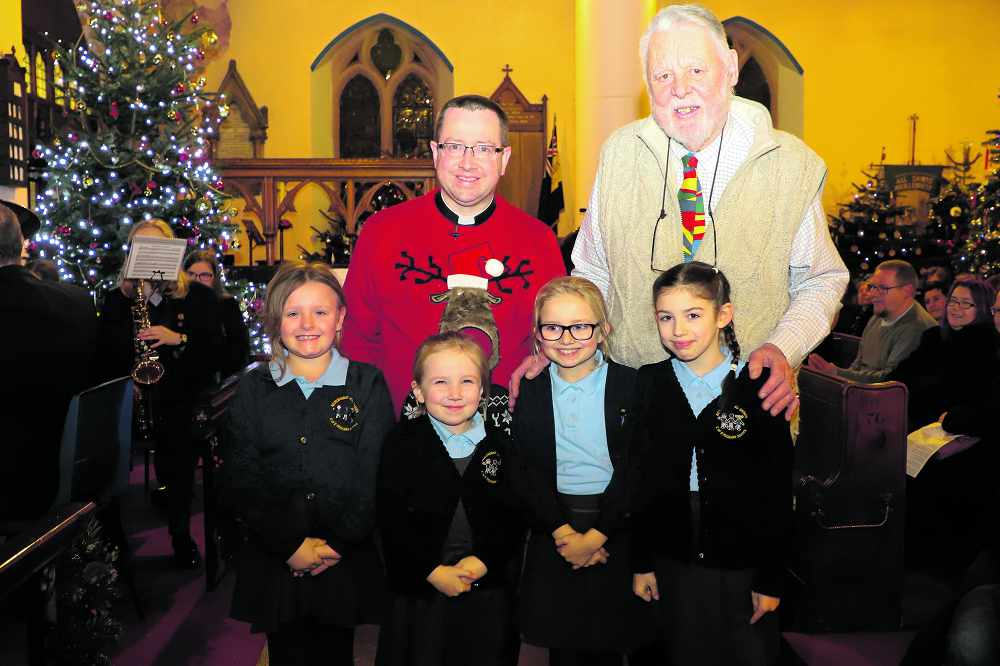 A popular Christmas Tree Festival in Mossley raised a fantastic £1,069.
St George's Church saw 45 charities, schools, churches, businesses, individuals and organisations decorate 48 trees in the run-up to Christmas.
Half of the money raised will be used to support the church's work in the parish and the other half was donated to Emmaus Mossley.
As part of the festival, a special Emmaus Christmas concert in the church featured Mossley Hollins High School band and local primary schools, while the president of Emmaus, Terry Waite CBE, gave a special talk and also listened to the music.
The church's Rose and Brownie Queens also held a Breakfast with Santa event as part of the Christmas Tree Festival.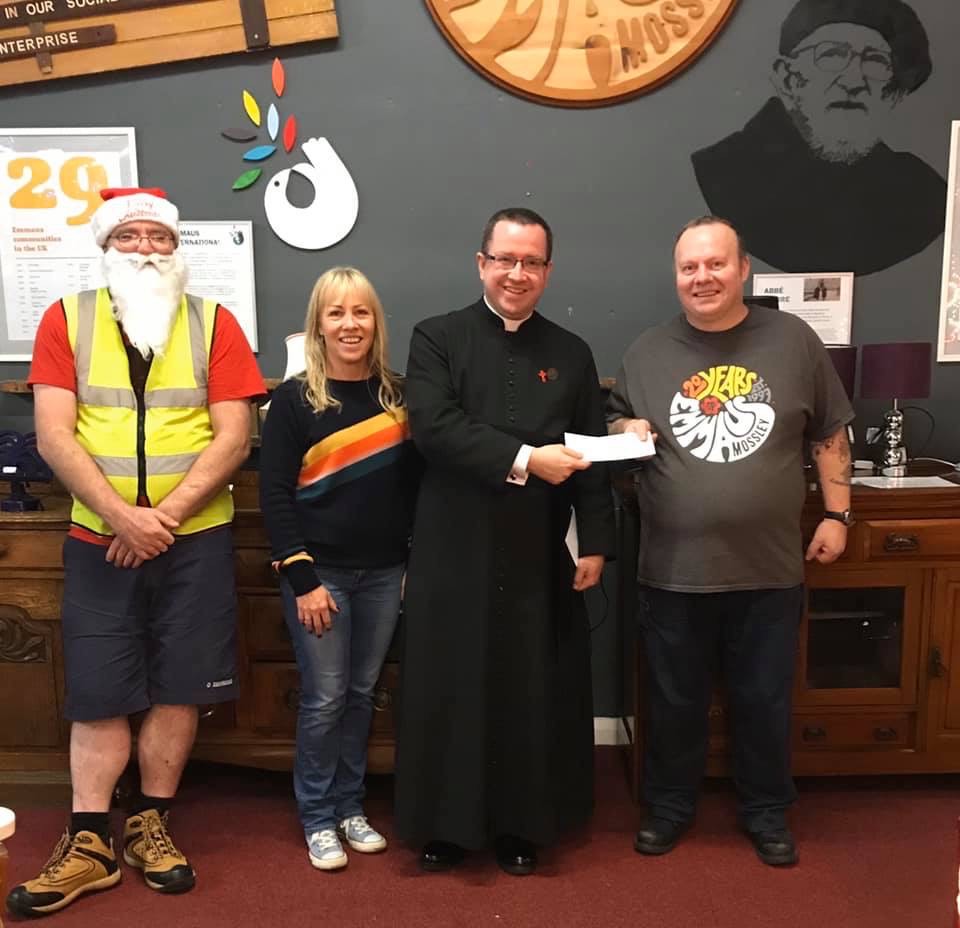 HAND-OVER: Father David Warner hands over the cheque to companion Gary, director Alison Hill and Father Christmas (Cookie).
The Vicar of Mossley, Rev David Warner said: "We were delighted to hand over the cheque for over £500, representing half the profits of our most successful and most visited Christmas tree festival yet.
"We enjoyed enormously working with the Companions and community from Emmaus in welcoming more than 700 people during the festival.
"Thanks to all who helped and all who visited - and not forgetting the stars of the festival, Terry Waite, and the Mossley Hollins High School and St John's (Mossley) bands, and of course, Santa for his visit to more than 50 children!"
Emmaus Mossley is a charity that offers a home, work and personal support to a community of 26 formerly homeless people.
The Emmaus Mossley community and Secondhand Superstore is located at Longlands Mill on Queen Street.
Main image:
CHRISTMAS TREE FESTIVAL: Rev Warner with Terry Waite and children from Micklehurst All Saints.