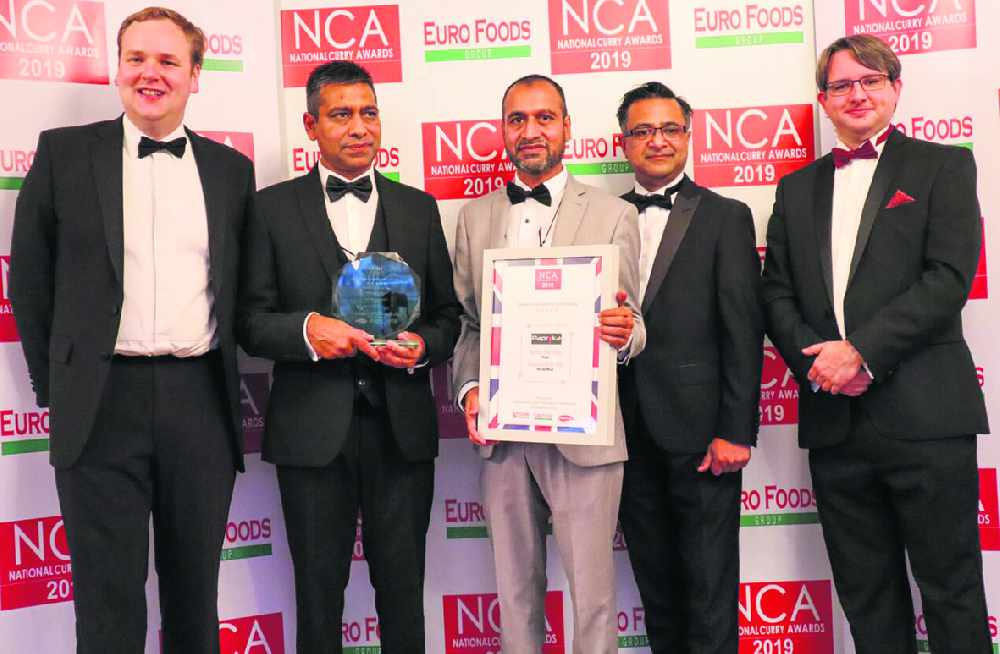 A Hyde takeaway is celebrating after scooping top honours in The National Curry Awards hosted in the House of Lords.
Paprika, situated on Talbot Road, received the 'Takeaway of the North West' award.
The new awards recognise outstanding chefs and successful restaurants and food businesses across the UK and were presented across three categories.
The inaugural ceremony took place on September 2 and was attended by politicians and celebrities, along with staff and restaurant owners from establishments across the country, who gathered in London to hear the winners announced.
Nominations for Best Chef, Best Takeaway and Best Restaurant came in from England, Northern Ireland, Scotland and Wales with awards handed out to winners in
locations as far apart as Bangor and Bedfordshire and as far north as St Andrews in Scotland.
The Asian catering industry is worth an estimated £5 billion to the UK economy, but in recent years has witnessed a decline that has been largely attributed to a shortage of skilled workers and lack of investment in training.
The NCA was launched to
address these concerns and aims to positively promote the industry by highlighting the sector's success stories and its wider contribution to UK culture.
Winners at the National Curry Awards 2019 ranged from long-
established family businesses to more recently launched ventures which, along with the winning chefs, exemplify what can be achieved through dedication to first-class customer service and the creation of fantastic cuisine.
These curry heroes are making a positive impact in their local communities and showcasing their success will hopefully inspire a new generation to join the industry, securing its future for curry lovers across the UK for many more years to come.