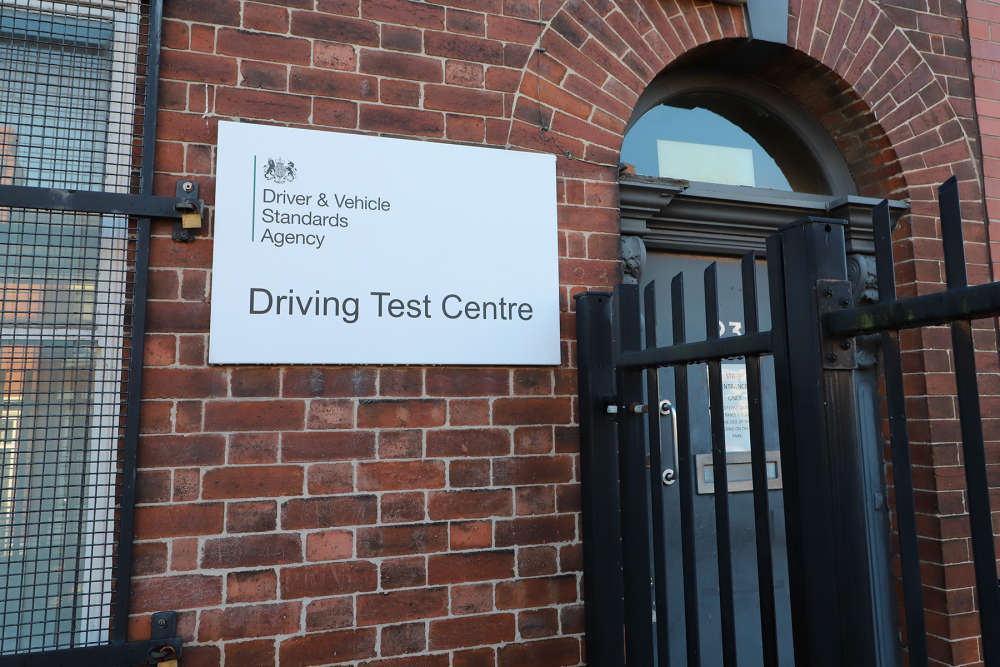 The driving test centre in Hyde. Image: Nigel Wood.
There are concerns that learner drivers and driving instructors will be left counting the cost if Tameside's only test centre closes without it being replaced.
The Driver and Vehicle Standards Agency (DVSA) confirmed last week that the centre on Perrin Street in Hyde will be shutting permanently after Sunday 10 April.
It would mean that learner drivers in the area will have to take their practical test at the nearest centres in Bredbury in Stockport, Chadderton in Oldham or Buxton in the High Peak.
The announcement appears to have come out of the blue – not least to those who will be affected by the closure of a centre which is used by hundreds of learner drivers across Tameside and Glossopdale each month and around 75 driving instructors.
A group of around 20 local instructors are pushing for the DVSA to rethink the plans, either by keeping the Hyde centre open or finding an alternative location in Tameside. Local MPs are also raising the issue with the chief executive of the DVSA and government ministers.
Since the news was made public, Jim O'Connor, 60, who runs Strive to Drive in Tameside, set up an online petition which has already been signed by more than 4,000 people.
"We heard a rumour around two weeks ago and then gradually we got emails from the DVSA to say it was closing and we would have to find alternative places for tests depending on where you live," he told the Reporter.
"I live in Saddleworth so my nearest one is Chadderton. But what we're concerned about is the DVSA say there won't be any fewer tests nationally but regionally there will be because some of the examiners aren't being deployed at the two nearest centres the DVSA are suggesting, which are Bredbury and Chadderton.
"At the moment, we've got five or six regular examiners at Hyde and they'll be deployed all over – as far as Buxton, Stockport and Cheetham Hill."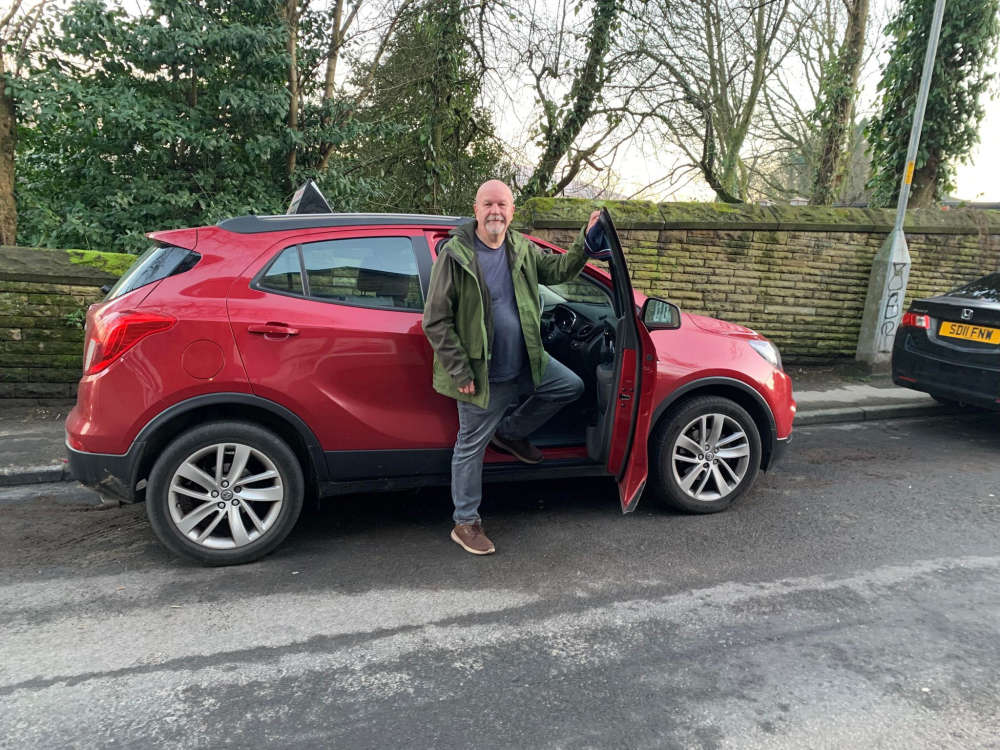 Jim O'Connor
'We're looking at travelling significantly further for tests and extra costs'
Jim points out that longer driving lessons would be needed to learn test routes for centres outside the area, which will impact learner drivers financially.
"I currently offer 90-minute lessons but if I'm going to be taking people to test centres further afield, a lot of people will have to move up to two hours or even two-and-a-half hours," he said.
"It will be difficult for people who would have to travel from Glossop to Buxton on a bad traffic or weather day too. It's going to hit people who are learning to drive in the pocket as well.
"The DVSA say they are closing the Hyde centre to save money. They've been in that building for many years and it's not costing them a lot of money. It's very disappointing and that's why we're fighting to keep it."
He went on: "The former chief executive of the DVSA has previously said that you should never have to travel more than seven miles to a driving test centre from where you live but that just seems to have been thrown out of the window now.
"There used to be one at Halford's in Ashton but the DVSA had a bit of a fallout with Halford's so there aren't any test centres at Halford's across the country. They were going to use the new fire station at Ashton but decided not to, so they then put on extra tests at Hyde and that was fine.
"But now we're looking at travelling significantly further for tests and extra costs."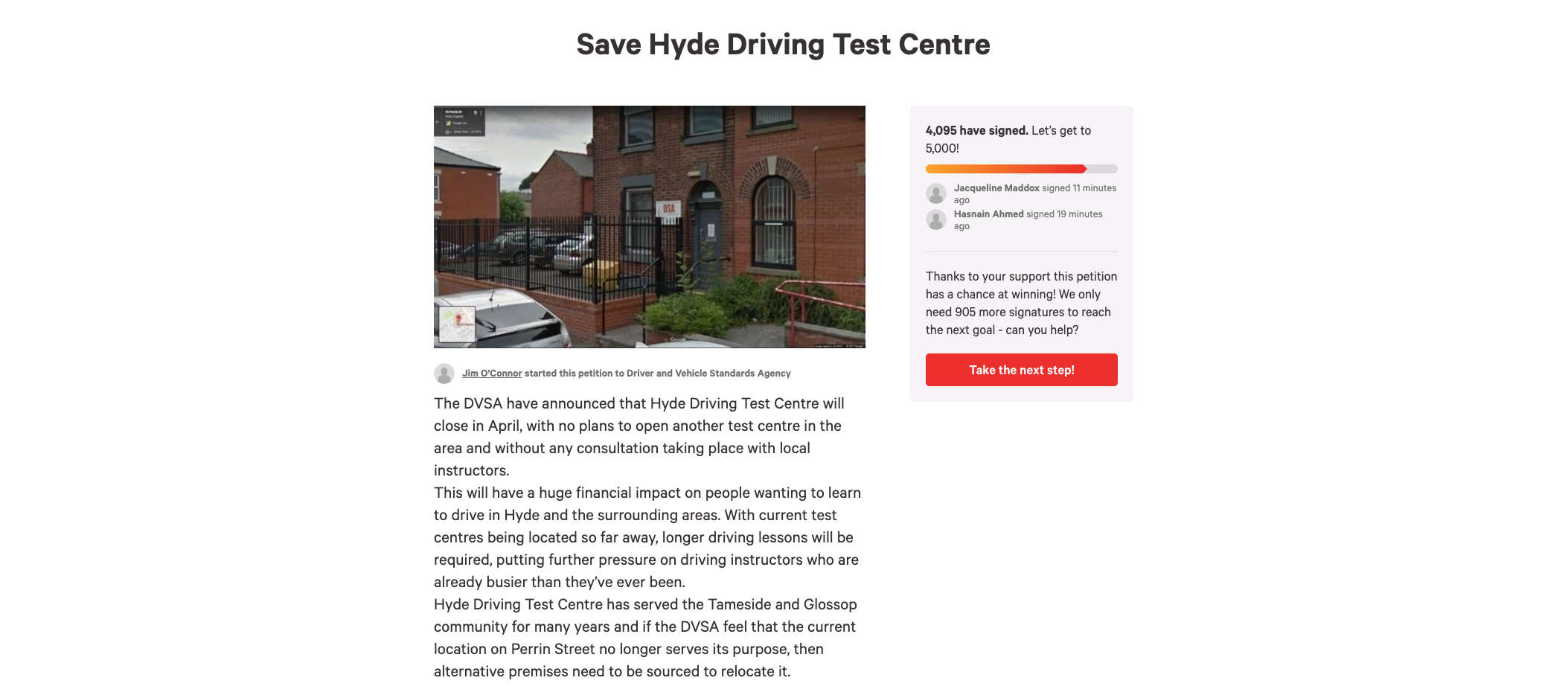 More than 4,000 people signed the petition within days of it being set up
Jim fears that driving instructors with already busy schedules will also be adversely affected and refers to the environmental impact of further travel at a time when a Clean Air Zone is set to be introduced in the region.
"People might not have thought about this but driving instructors have had it pretty tough during the lockdowns so this is extra stress which hasn't been considered. We've got an unprecedented amount of work – a massive backlog.
"There's a huge backlog of lessons and tests – we've never been busier. I've been a driving instructor for 12 years and I could work 80 hours a week and still not fit everyone in who wants lessons with me. That's the same for a lot of instructors too.
"On a personal level, I do four 90-minute lessons a day. If I have to go up to two hours, I would only do three a day which means 15 students at one time instead of 20 as I work Monday to Friday.
"Then what about the extra costs just when we're coming to the introduction of a Clean Air Zone? If you think about 70 to 80 driving instructors who use the Hyde test centre regularly, we estimate that people will travel a minimum of an extra 100 miles a week. That's a significant number of additional miles every week on the roads around Greater Manchester. It's going against the grain a little bit."
The DVSA has promised to meet with driving instructors to discuss the matter.
It said that driving examiners will be re-deployed to other surrounding centres and will "continue to provide the same number of tests as they have previously", therefore no jobs will be lost as a result of the closure.
It added that no tests will be cancelled or lost as a result of the closure and that local driving instructors have been informed of the changes.
'Bitterly disappointing'
MPs have also expressed their concerns about what it could mean for local learner drivers and driving instructors.
Stalybridge and Hyde's Labour MP Jonathan Reynolds commented: "Moves to close the Hyde driving test centre are bitterly disappointing. Waiting times for a driving test are already too long, and this will be infuriating for instructors and learners alike.
"Alongside Angela Rayner and Andrew Gwynne, I have written to the DVSA to ask their reasons, find solutions and appeal that they reconsider. Tameside deserves a test centre. If an alternative site needs to be found I am sure that we can find one in the borough."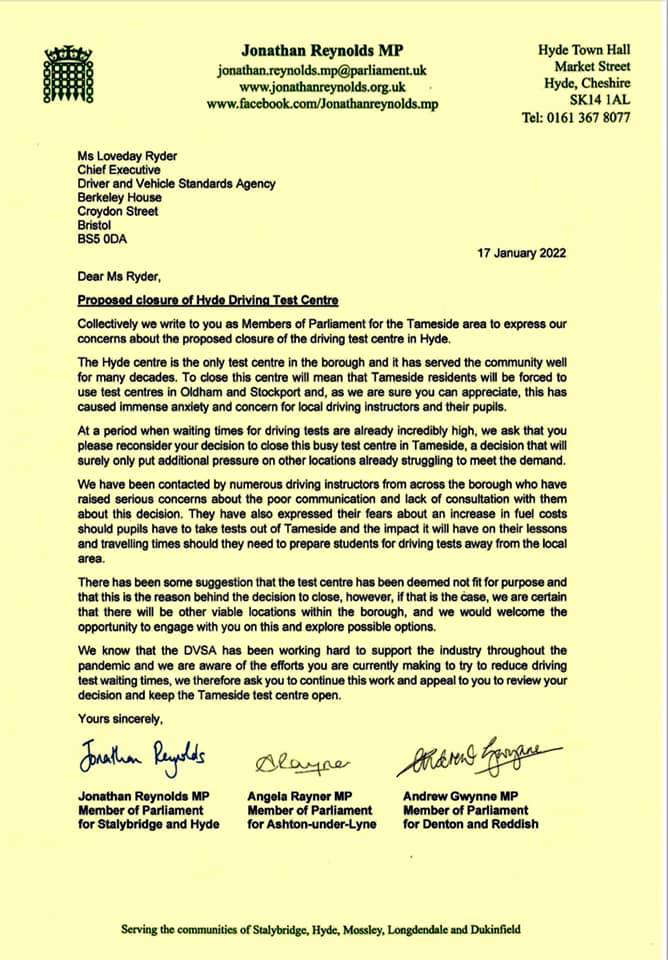 The letter signed by Tameside's three MPs over the proposed test centre closure
High Peak's Conservative MP Robert Largan said: "I'm very concerned about the closure of Hyde Driving Test Centre. The nearest test centres in Buxton, Stockport and Oldham are fully booked.
"Learner drivers are already having to wait six months for a test, and this will only make the problem worse. I am also concerned about the impact this will have on the livelihoods of local driving instructors.
"I am raising this urgently with Ministers at the Department for Transport and the Chief Executive of DVSA asking them to review this decision."
You can find the online petition here: https://www.change.org/p/driver-and-vehicle-standards-agency-save-hyde-driving-test-centre
Read more from the Tameside Reporter
Click here for more of the latest news
Click here to read the latest edition of the paper online
Click here to find out where you can pick up a copy of the paper