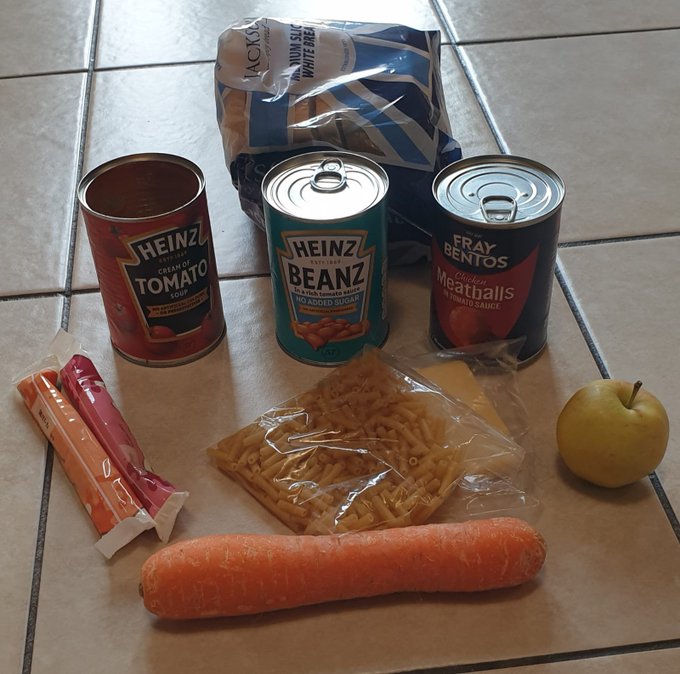 Local MP Angela Rayner says she's been contacted by distressed families from across the country, after urging those affected by inadequate food parcels during lockdown to get in touch.
MP Rayner, who represents Ashton, Droylsden and Failsworth, has also attacked the government for allowing private companies to "profiteer" and make money by providing inadequate meals to hungry children.
Parents and carers of children who would normally qualify for free school meals are being given food packages, with schools currently closed to most pupils because of the current national lockdown.
Those affected have been sharing pictures on social media of what they received in their parcels, with one mum estimating that the contents of her box - which is supposed to cover school dinners for two weeks - cost around £5. That falls far short of the £30 allocated per fortnight for each child.
#FreeSchoolMeals bag for 10 days:

2 days jacket potato with beans
8 single cheese sandwiches

2 days carrots
3 days apples
2 days soreen
3 days frubes

Spare pasta & tomato. Will need mayo for pasta salad.

Issued instead of £30 vouchers. I could do more with £30 to be honest. pic.twitter.com/87LGUTHXEu

— Roadside Mum (@RoadsideMum) January 11, 2021
MP Rayner, who is also Deputy Leader of the Labour Party, said: "This is disgusting, disgraceful and we will not accept this. The message that this sends is that some children are not even worthy of a proper meal and that because a family has fallen on hard times during a global pandemic they deserve nothing more than a few crumbs. It is dehumanising, humiliating, callous and cruel. Our kids deserve better.
"If you are in a similar situation and being given an insufficient food parcel, please email me. If the government is allowing companies to make money by providing cut price meals for hungry children, we will fight for change. No child should be going hungry."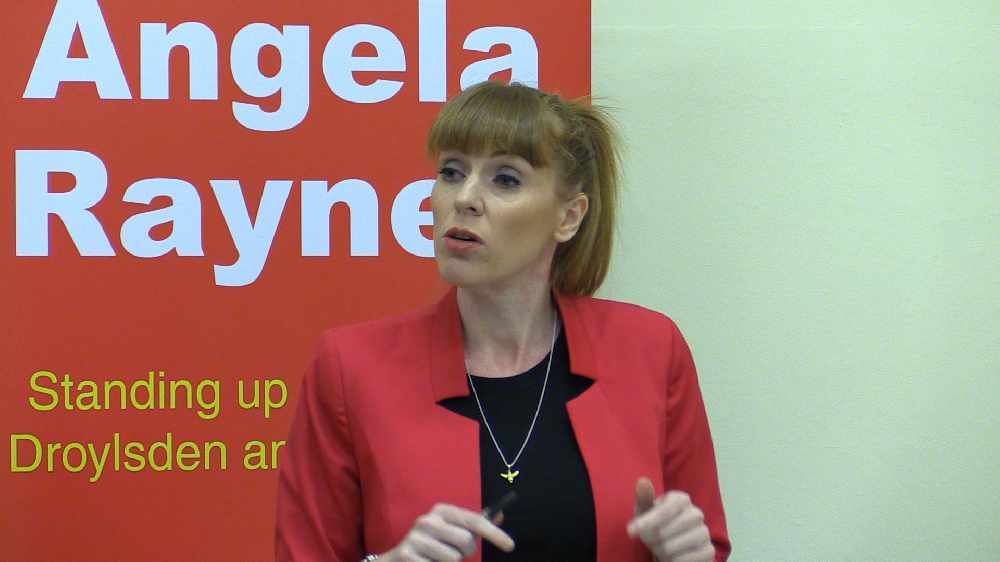 MP Angela Rayner, who represents Ashton-under-Lyne, Droylsden and Failsworth
She added: "Into whose pockets is the money for free school meals going? Who is profiteering from our hungry children being provided with disgracefully inadequate meals?
"The Prime Minister must fix this today. No child should be going hungry and free school meals are not a cash cow. Parents have been badly let down and it is children from disadvantaged backgrounds who will suffer.
"A £50,000 bonus for Dominic Cummings. £22bn wasted on failed test and trace. £1bn in contracts dished out to their donors and cronies yet this is what the Tories decide to give our hungry children to feed them for 10 days – it's an absolute disgrace."
Just received this from a parent in Greater Manchester - this is supposed to feed a child for a week.

Who is profiteering off our kids going hungry? Why replace food vouchers with a system that allows companies to profit whilst our kids go hungry?

This needs to be fixed today. pic.twitter.com/yDLsHtso1w

— Angela Rayner (@AngelaRayner) January 12, 2021
Manchester United and England footballer Marcus Rashford MBE, who has successfully campaigned to change government policy regarding free school meal vouchers during the pandemic in his bid to end child food poverty, also tweeted a picture of food parcels for one family which is expected to last three days with the words 'Just not good enough'.
Then imagine we expect the children to engage in learning from home. Not to mention the parents who, at times, have to teach them who probably haven't eaten at all so their children can...

We MUST do better. This is 2021 https://t.co/mEZ6rCA1LE

— Marcus Rashford MBE (@MarcusRashford) January 11, 2021
Under normal circumstances, schools do not provide free school meals to eligible children who are not in school. But during the national lockdown, the government say it expects schools to continue supporting children eligible for benefits-related free school meals who are at home during term time.
The Department for Education added in a statement: "We strongly encourage schools to work with their school catering team or food provider to provide food parcels to eligible free school meal pupils who are at home. Where school kitchens are open this should be the approach taken by schools."
In a tweet, they said: "We have clear guidelines and standards for food parcels, which we expect to be followed. Parcels should be nutritious and contain a varied range of food."
More guidance on the provision of school meals can be found here: https://www.gov.uk/government/publications/covid-19-free-school-meals-guidance/covid-19-free-school-meals-guidance-for-schools.