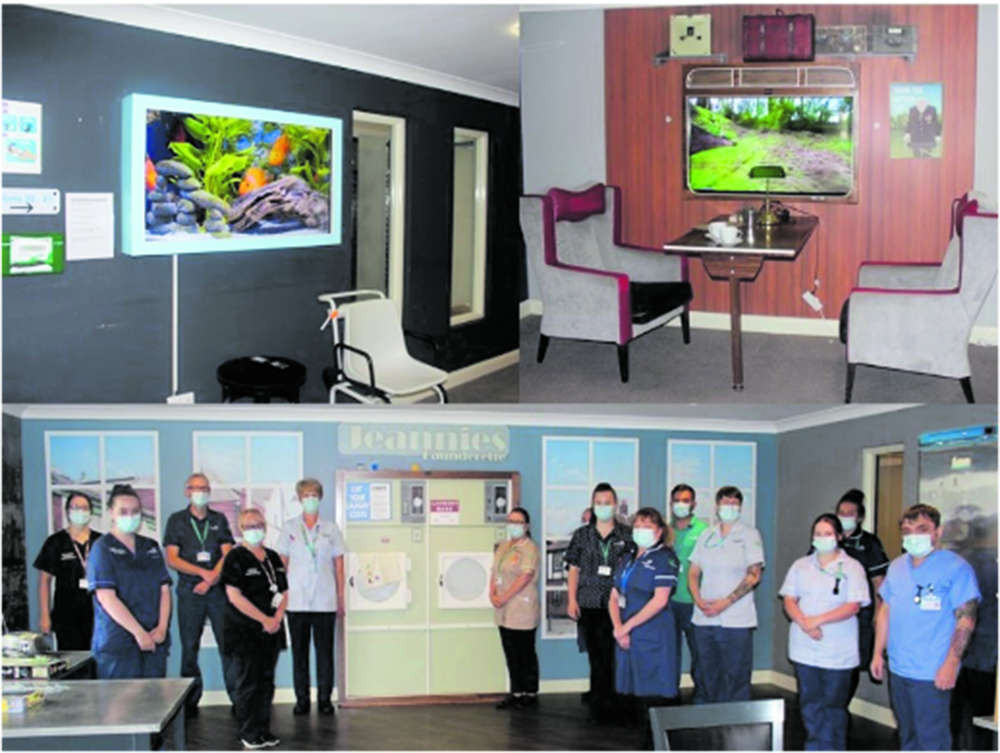 A steam train carriage that takes people back in time and an interactive launderette which helps re-live regular tasks in 4D are just some of the pioneering ways Tameside Hospital is helping people with dementia.
It's all thanks to money donated by the inspirational Captain Sir Tom Moore and investments by Dragon's Den superstars Deborah Meadon and Peter Jones that Tameside and Glossop NHS FT has been able to invest in RemPods.
This is a unique service which transforms clinical environments into therapeutic and reminiscent spaces, helping to change the quality of life for people living with memory loss.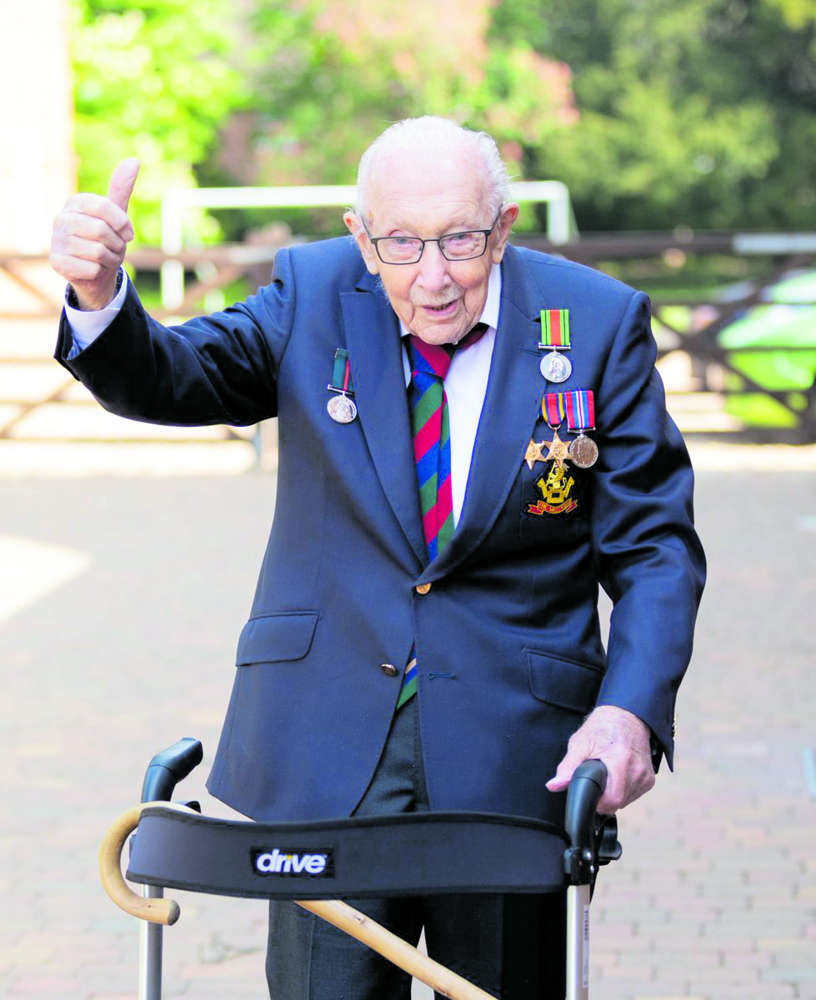 Heroic Captain Tom.
There are interactive screens on every floor of the Trust's Stamford Unit, helping dementia patients by creating social areas to relieve boredom and depression and allow interaction which helps with improving mental wellbeing.
These include an interactive launderette where patients can open a washing machine, put in clothes and experience the smell of freshly washed laundry, and an incredible interactive steam train carriage that takes people with dementia back in time and on a journey through the local landscape - complete with the smells and sounds of bygone times.
Trust Chief Executive Karen James says the RemPods were only installed last week but are already proving to be a huge success.
She explains: "Dementia is an umbrella term for a range of progressive conditions that affect the brain.
"Symptoms mean people might have problems retaining new information. They might get lost in previously familiar places and may struggle with names.
"Relatives might notice the person seems increasingly agitated and forgetful, misplacing things regularly. We are hoping this pioneering new way of supporting people with dementia might help them reconnect with everyday sights and sounds.
"We are so grateful for the money raised by Captain Sir Tom Moore and the support of the Dragon's Den team, particularly Deborah Meaden who has sent messages of support and encouragement to our staff."
RemPods Founder and Director Richard Ernest added: "Our Pods are unique pop-up reminiscent scenes provided with authentic furniture, replica TVs, record players, or cinema screens, and nostalgic accessories and games.
"Working within NHS Trusts like Tameside and Glossop our team use their expertise to transform entire rooms, wards, hallways and outdoor spaces, from design through to installation.
"We are dedicated to creating social areas that can relieve boredom and depression, allow interaction, increase nutrition, and improve mental wellbeing and memory loss."