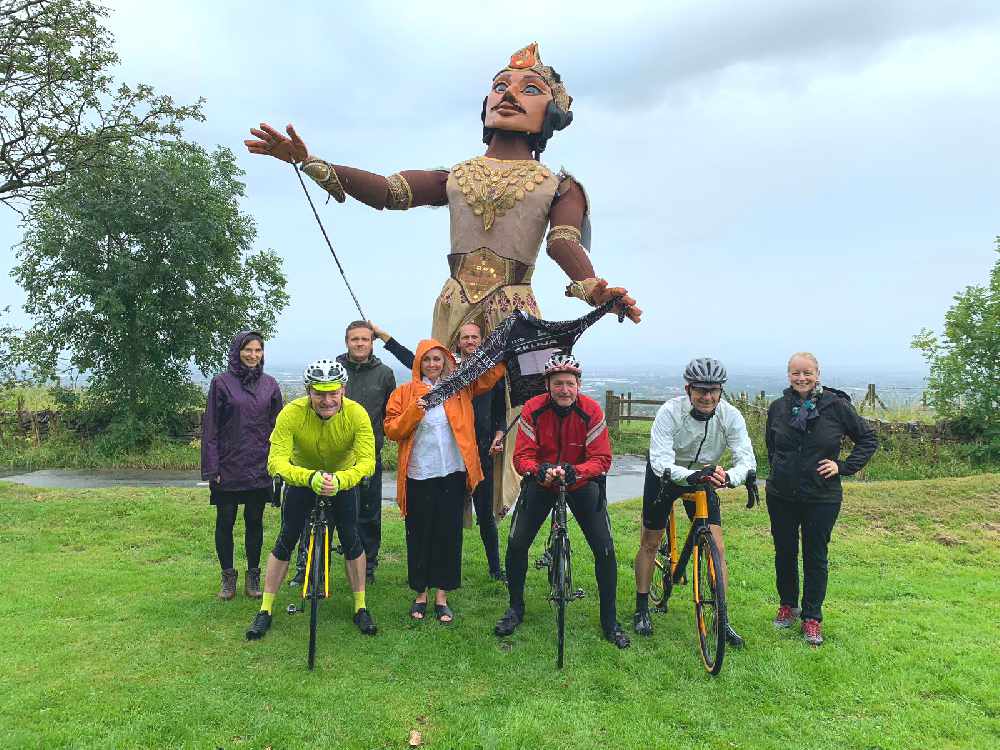 Britain's premier cycling race, The Tour of Britain, is heading to the borough this weekend.
It will pass through Gee Cross, Hattersley, Mottram, Stalybridge and Mossley between 12pm and 1pm on Saturday, as the riders complete the eighth and final stage of the 2019 edition.
The race is due to reach the Queen's Trees at Werneth Low Road at around 12.10pm, Stalybridge at 12.20pm, Millbrook Village at 12.28pm and leave Tameside via Greenfield at 12.35pm (all times are approximate).
The Tour, which will be broadcast live on ITV4, will take in some of the finest scenery that Tameside has to offer and showcase the borough to a national and international audience.
The authority recommend the following prime spots to get a great view of the riders and enjoy activities such as cycle coaching:
Werneth Low - The Queens triangle, Corner of Cowlishaw and Werneth Low Road, SK14 3AD
Gee Cross - Opposite Tesco Express, 228 Stockport Rd, Gee Cross, Hyde, SK14 5RF
Hattersley – Verge of Stockport Road, between Beaufort Lane and Ashworth Lane. Hattersley Brass band providing musical entertainment outside Hattersley Hub.
Mottram - Hope Christian Centre (was Mottram Evangelical Church), Stalybridge Road, Mottram, SK14 6NF Family friendly activities, refreshments and a live screening of the event. (10:45 – 15:00)
Stalybridge - Corner of Mottram Road and Huddersfield Road (grassy area), SK15 2EA
Stalybridge - Grassy area between All Tyres and Canal Carpark: Huddersfield Road, Stalybridge, SK15 2QE
Copley - Active Copley, Huddersfield Road, Stalybridge, SK15 3ET - Cycling activities with Active Tameside's resident Cycle Coach (11:30 – 14:00)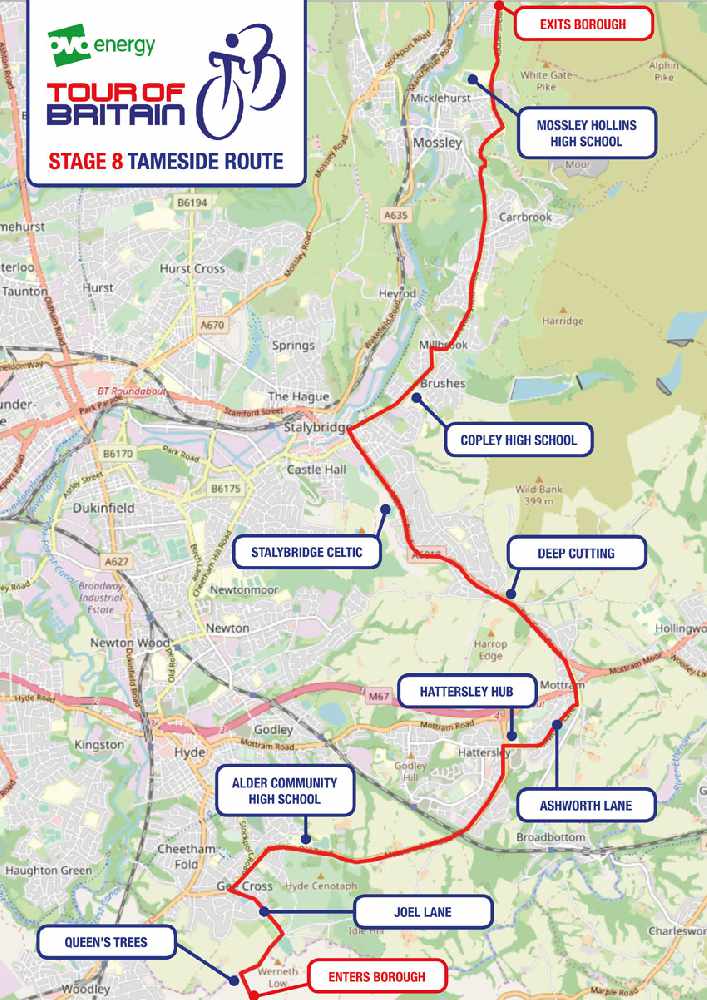 For safety reasons, roadside parking along the route will be suspended from 8am on Saturday. Roadside parking will be reinstated as soon as the race has passed through the area.
There will be temporary rolling road closures along the route on Saturday to allow the race to pass through.
Roads are expected to be closed for no longer than 20 minutes and motorists are asked to avoid the area while the race passes through.
Schools, businesses, community groups, sports clubs and residents are planning to give the riders a warm welcome by decorating the route with painted bicycles, bunting and art displays.
People are encouraged to come along on the day to cheer on the riders and wave to the TV cameras, while enjoying spectator entertainment and activities in the various community zones along the route. Many local businesses are also opening for extended hours and offering special deals on food and drink for people watching.
Professional artists have worked with St Raphael's, St Paul's and Millbrook primary schools to create colourful roadside displays to decorate the route. And residents at Oakwood Care Home have created woven bike wheels for the day. There will also be displays of over 50 painted bikes as well as decorated bike wheels along the route.
The people of Gee Cross have been decorating an old bicycle wheel (pictured) to brighten up the route.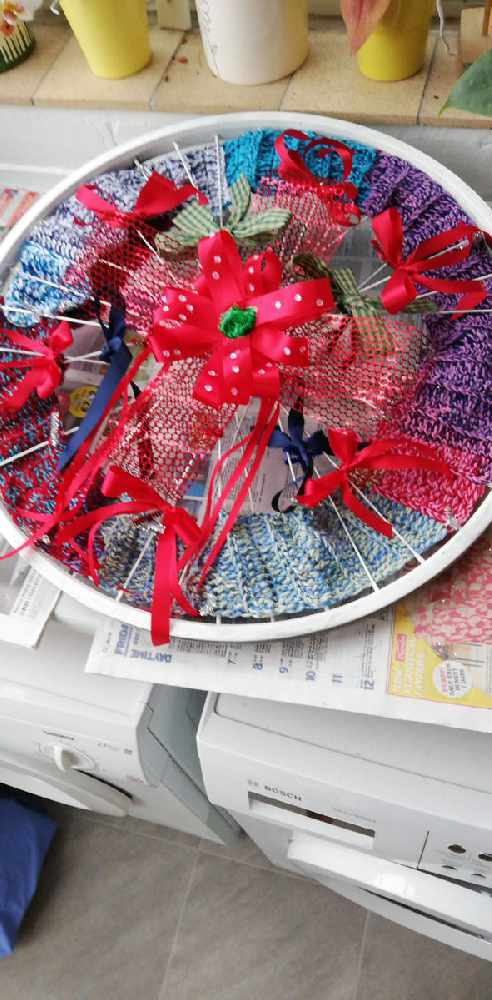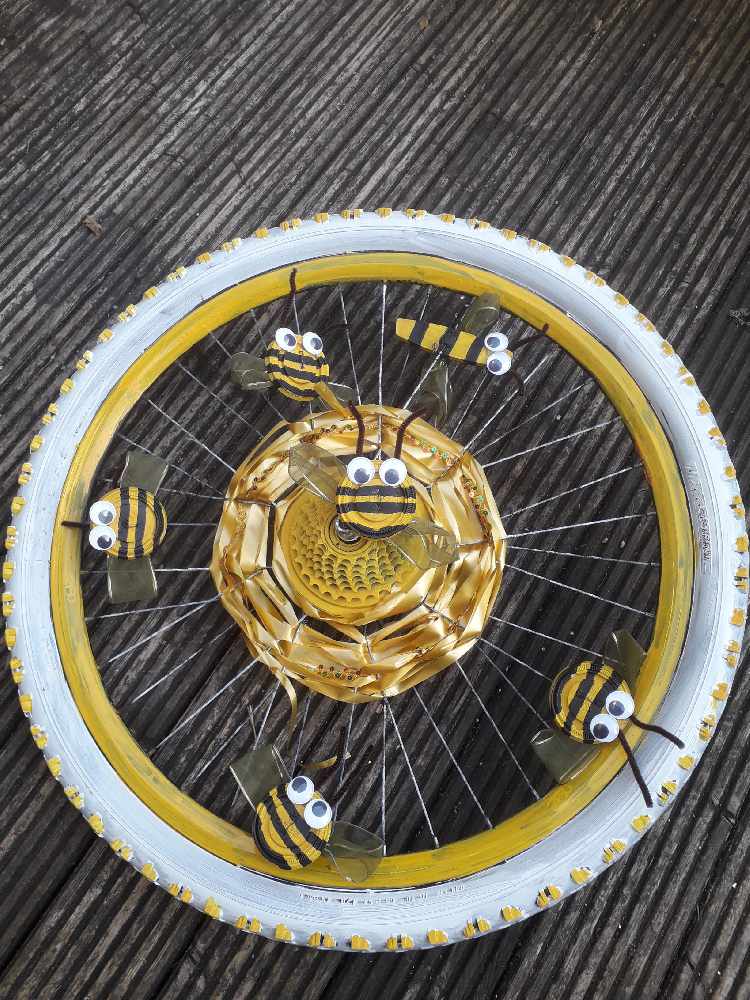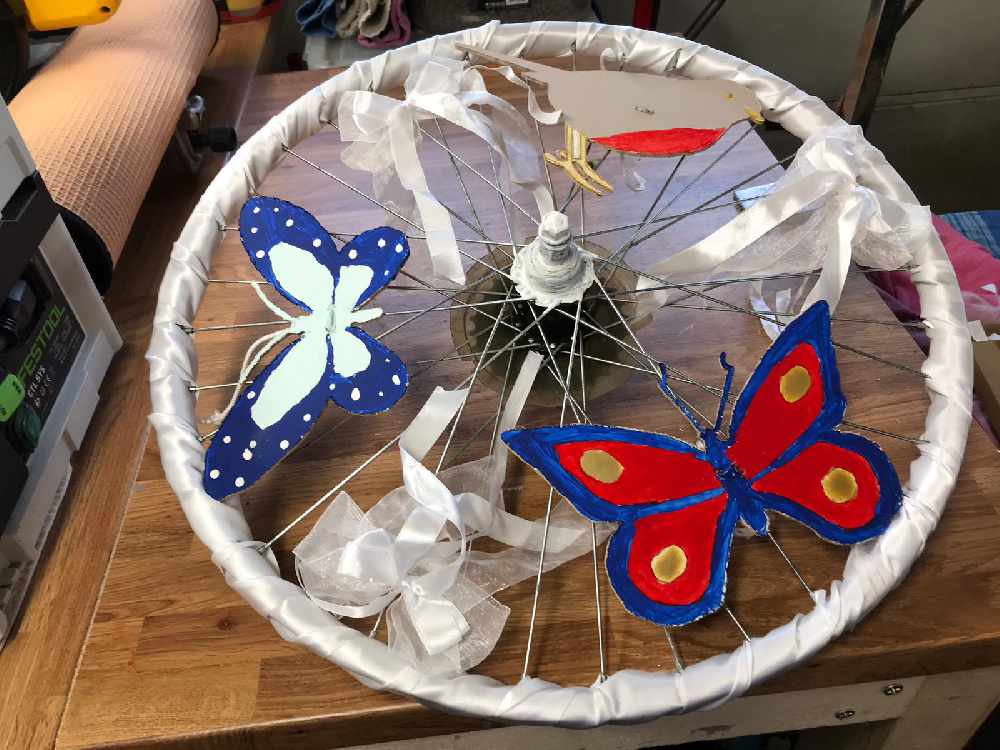 Meanwhile, pupils from Millbrook Primary School in Stalybridge were busy on Monday, creating bunting to welcome The Tour of Britain riders and they will also be creating some spectacular human land art on the day.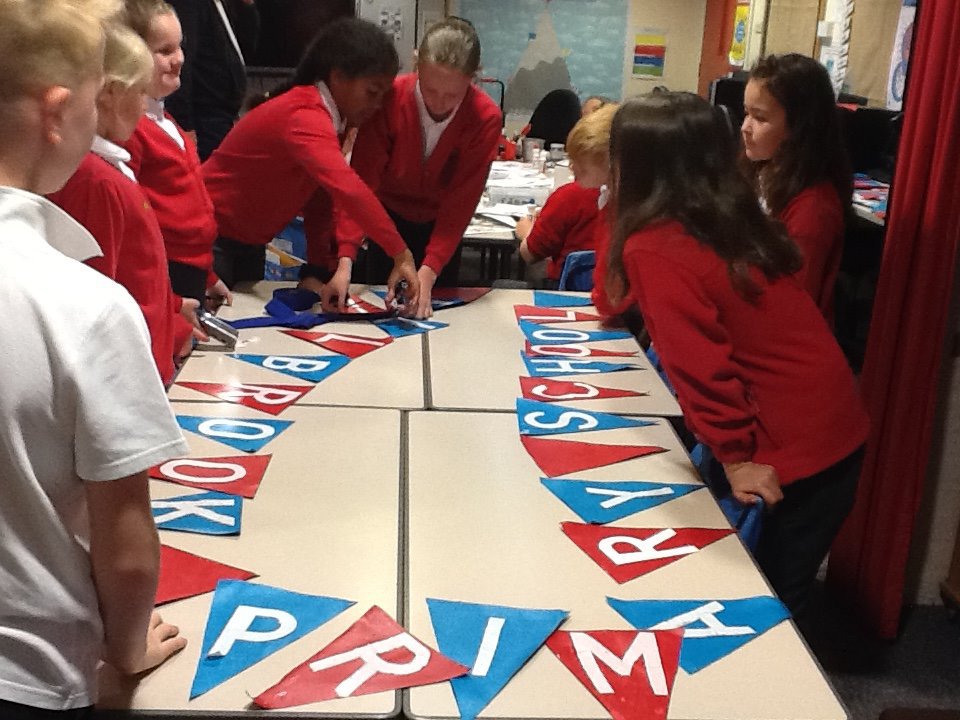 Our art work for the Tour of Britain is up at the front of school. We hope you enjoy it as much as the children did making it! The cycle race will pass St Paul's on Saturday 14th Sept. There's more info about it on the school website, in the community section. #TourofBritain2019 pic.twitter.com/6hYTL2o6dh

— St Paul's CE Primary School Stalybridge (@paul_primary) September 13, 2019
Our children are looking forward to the @TourofBritain visiting Stalybridge this weekend. We have looked at the route using @Digimap4Schools and had a go at designing a Tour jersey! @TamesideCouncil pic.twitter.com/ckvdYqrbWg

— St Peter's (@stpetersSB) September 12, 2019
The council have worked with Brother UK - who are the official Print and Results partner of The Tour of Britain - and Stalybridge Celtic Juniors to create this land art for when the riders pass through on Saturday: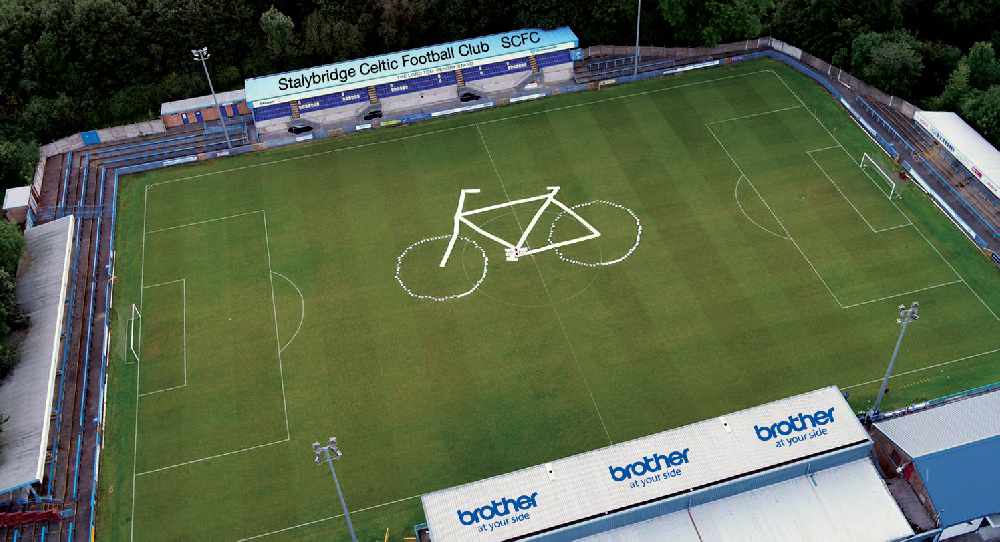 In Mottram, bikes have been painted and decorated by community groups - which have been hung up through the Deep Cutting on Mottram Road.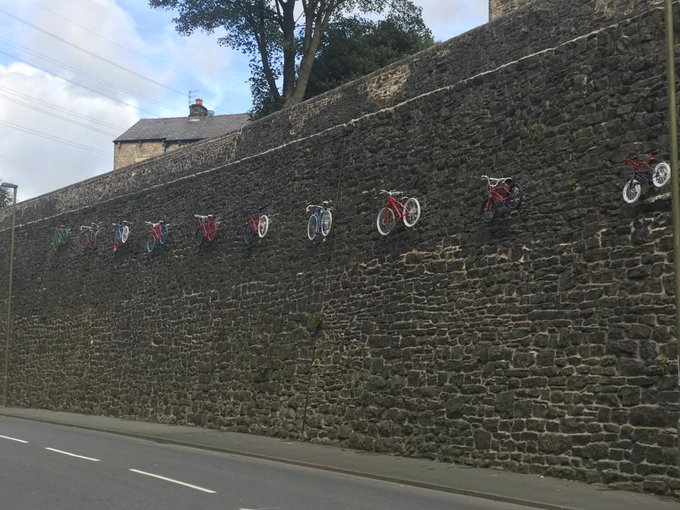 There is also bunting in the village ready to welcome the riders.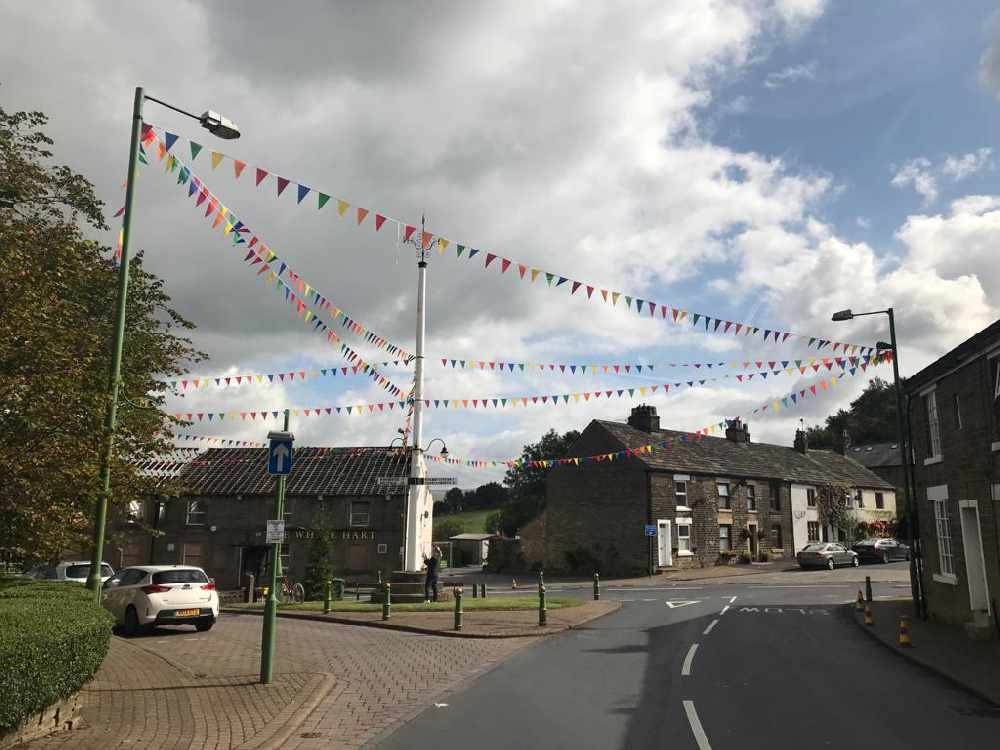 The route has also been decorated on Werneth Low for the riders when they pass through as part of the King of the Mountain climb.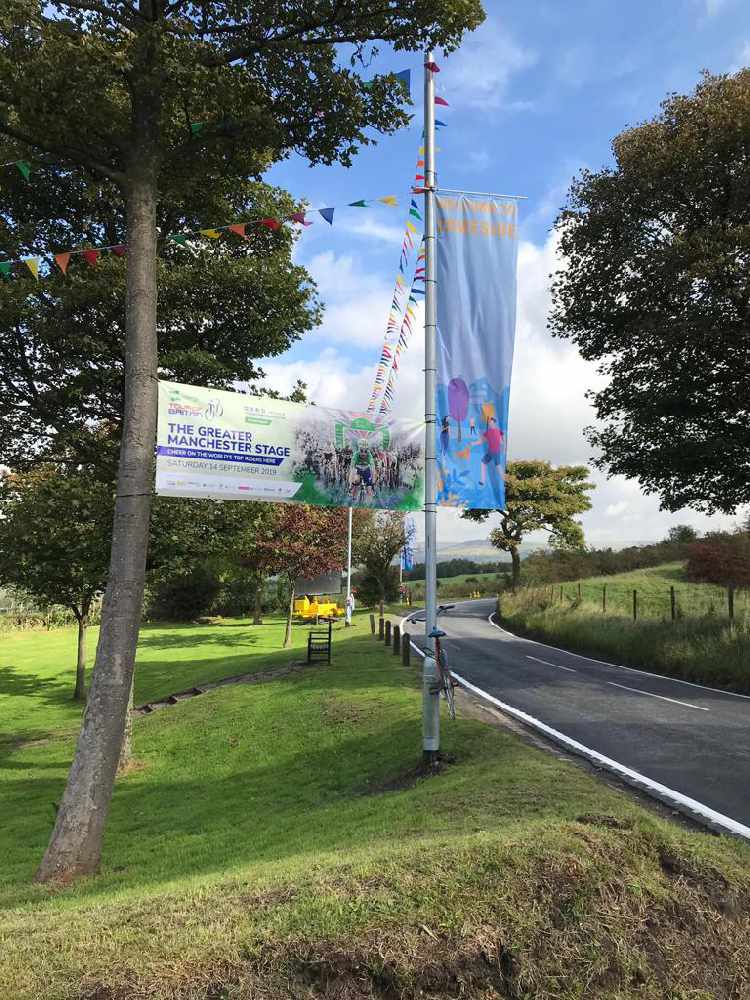 There are also decorations in Gee Cross to give the riders a warm welcome.
Tameside Council Executive Member Cllr Leanne Feeley, who is responsible for culture, said: "This is going to be a really exciting weekend of cycling and community celebration in Tameside – I'm so pleased and proud of how people of all ages have got involved to showcase what a fantastic community spirit we have in Tameside.
"We want everyone to join us in giving the Tour of Britain a warm welcome on Saturday - this is a brilliant opportunity for a family afternoon out and for businesses and groups to promote their work while also helping to highlight Tameside on a global stage.
"The fun doesn't end there - we hope lots of people will feel inspired to come along to the bicycle festival in Stalybridge the next day. Bring your bikes or just yourself – cycling is an enjoyable healthy and sustainable means of travel and leisure and there will be lots of free activities to inspire you."
For more information about the race route, visit The Tour of Britain website by clicking here.
The day after the Tour of Britain hits town, Stalybridge town centre will host Tameside Bicycle Festival.
The festival will take place between 11am and 3pm at Armentieres Square on Sunday 15 September.
Everyone's welcome, regardless of ability, to take part in a family-friendly celebration of cycling that will feature wheel art, hints and tips from a panel of experts and an obstacle course.