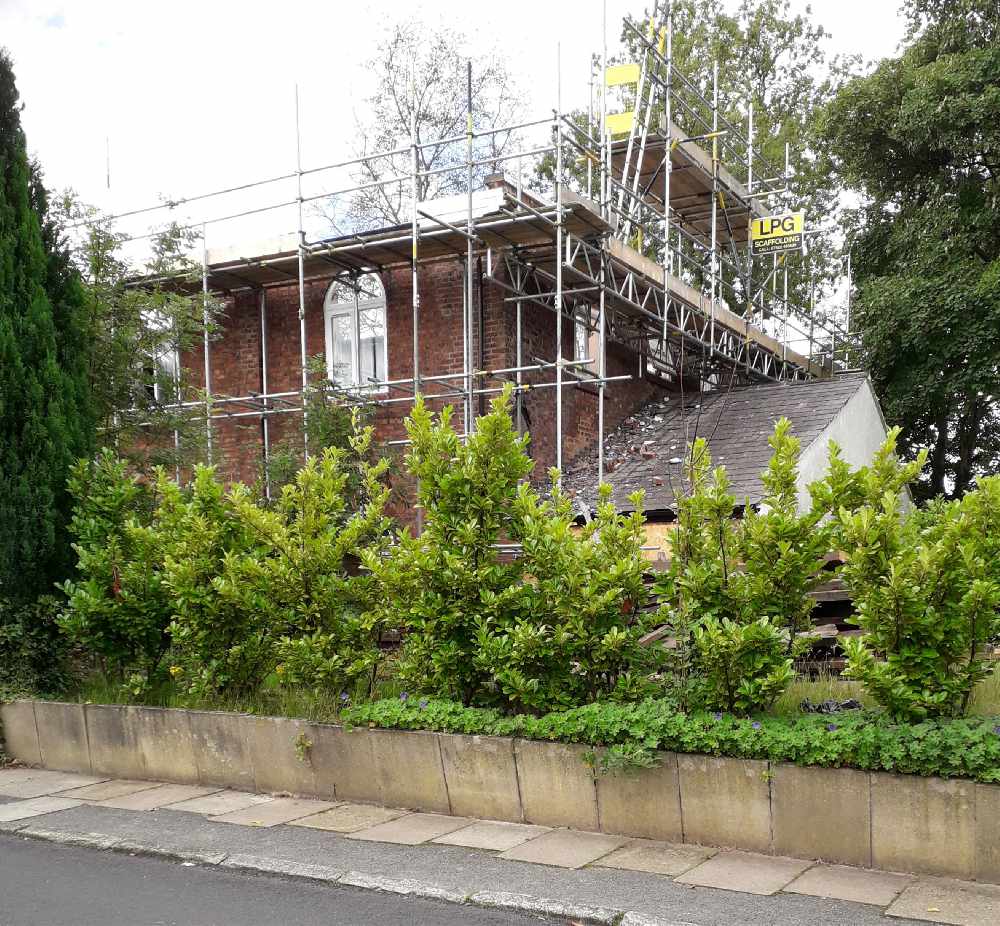 Councillors say that work being done to turn an old church into four apartments is the "least worst option" after another set back in the long history of the building.
The fire service attended the former church on Two Trees Lane last week after part of the roof had fallen in and a fire started.
The building has been closed since 2011 and has changed hands numerous times since then, with plans to change it into a religious education centre before it was sold again and an application to build 4 self-contained apartments in the existing structure was submitted.
It was originally constructed in 1810 as the Haughton Green Wesleyan Chapel, undergoing several expansions and changes during its 200 year history.
Now Denton South councillor Claire Reid says that while they would've liked to see the structure stay as a church, the current plans are a best-case scenario for the historic building.
"We want to make sure it's done right" said the councillor.
"For us, we wanted it to be the historic building that it is. We wanted it restored to it's former glory. But this is the least worst option.
"It's still residential, not commercial and won't have any parking issues.
"They seem to be good developers who want to keep the historical features."
One of the issues is the presence of graves on the land. The councillors are insistent that these must be dealt with sensitively.
Cllr Reid said: "There are no burial records but we feel it's a sensitive issue. We need guarantees to make sure it's dealt with sensitively. It's consecrated ground so we're waiting for assurances.
"As long as it's dealt with sensitively, we as councillors are happy. They're a responsible developer."
Plans show that much of the history on the outside of the building will be retained, along with features such as the gate and wall which will be sensitively incorporated into the new design of the grounds.
Inside will be 4 two-bedroomed apartments with a bathroom and additional en suite.
Plans are still making their way through the application process, with neighbours able to raise their objections until Next Thursday [6 August]. So far one objection has been received against the plans.