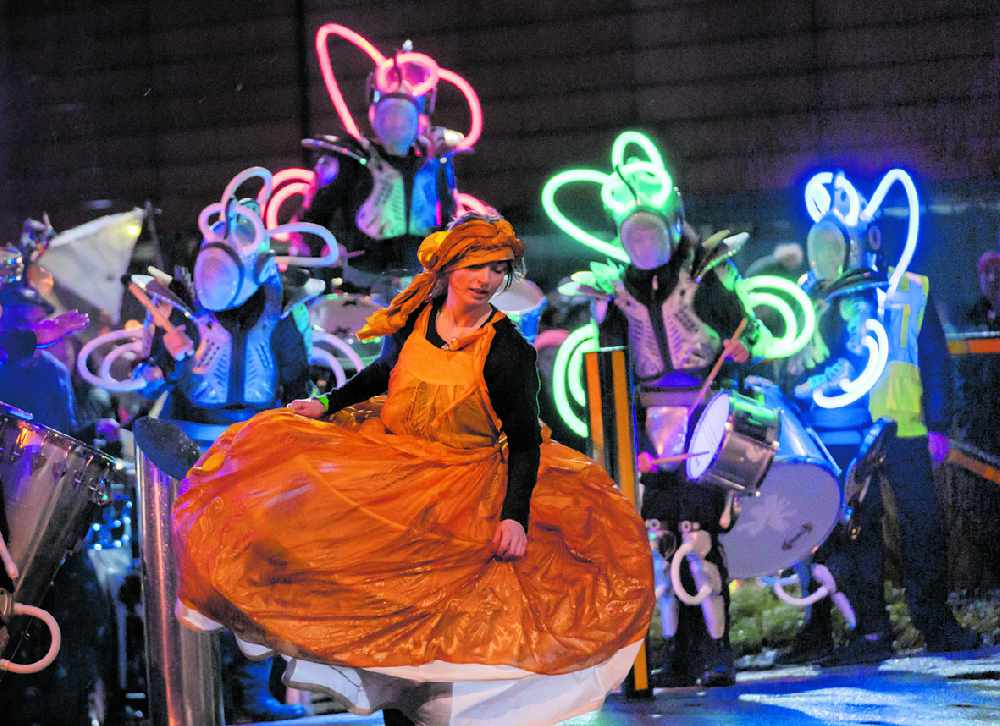 Global Grooves in Mossley has been talking all things leadership following a podcast spotlighting 'the people who keep the country running'.
The artist-led group has already created a number of eye-catching carnivals across the local area, but also champions artist development and creating opportunities for companies and communities to get involved.
The Leaders Council of Great Britain and Northern Ireland is currently chatting to leadership figures from across the nation to find out how businesses have coped during lockdown and plans for the future.
Leon Patel from Global Grooves, who has been director there since 2003, was invited onto an episode of the podcast, which also included an interview with Lord Blunkett.
Host Matthew O'Neill asked both guests a series of questions about leadership and the role it has played in their careers to date.
Matthew O'Neill commented: "Hosting a show like this, where you speak to genuine leaders who have been there and done it, either on a national stage or within a crucial industry sector, is an absolute honour."
Leon explained in the podcast how difficult and challenging a time Covid and lockdown has been for Global Grooves, headquartered in Mossley.
"Our main activities are performances and performances with the community, so obviously the lockdown has meant it is very difficult to engage with our audience as we normally would do.
"So essentially when the lockdown happened all of our work in festivals, in education and outdoor events disappeared overnight.
"So that has meant we have had quite a struggle to keep afloat with all the potential avenues for our business no longer available to us."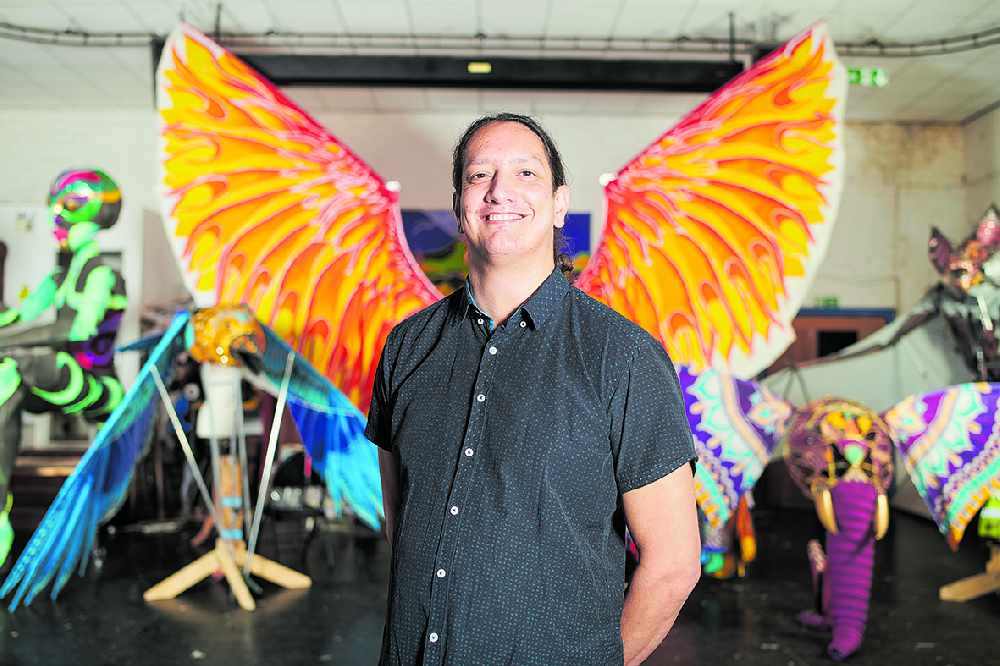 CEO Leon Patel at Mossley-based Global Grooves, who has been sharing the business' experiences
However, Leon adds that Global Grooves then started to look at ways they could continue to engage with the community.
This resulted in exploring other ways they could connect - essentially via digital and online platforms - but also sending out resources through the post to those families who did not have access to digital.
"It's been an interesting time for us and we have had to balance the survival of the business and income disappearing due to lockdown and at the same time we have had to make sure we are still offering services to communities and families that might need creative intervention in their lives."
Leon said he believed it would be quite a long time before they could look at getting back to any kind of 'normal'.
However, he added that it was a bonus that Global Grooves does a lot of its work out of doors - making social distancing possible - and making it easier to put events on.
"But we know it's going to be a slow process and audience numbers are going to be smaller," he added.
Global Grooves also has to rely on partners to raise funds to stage events - as its events are not ticketed.
"At the moment that is really tricky with a lot of public funding moved across to the immediate response to Covid, local authorities facing challenges to their budgets and private business impacted as well," said the CEO.
He added that these times too were incredibly difficult for entertainers.
"Artistes are creative people used to developing pieces of work, and all of a sudden it is very difficult for them to find that creative outlet."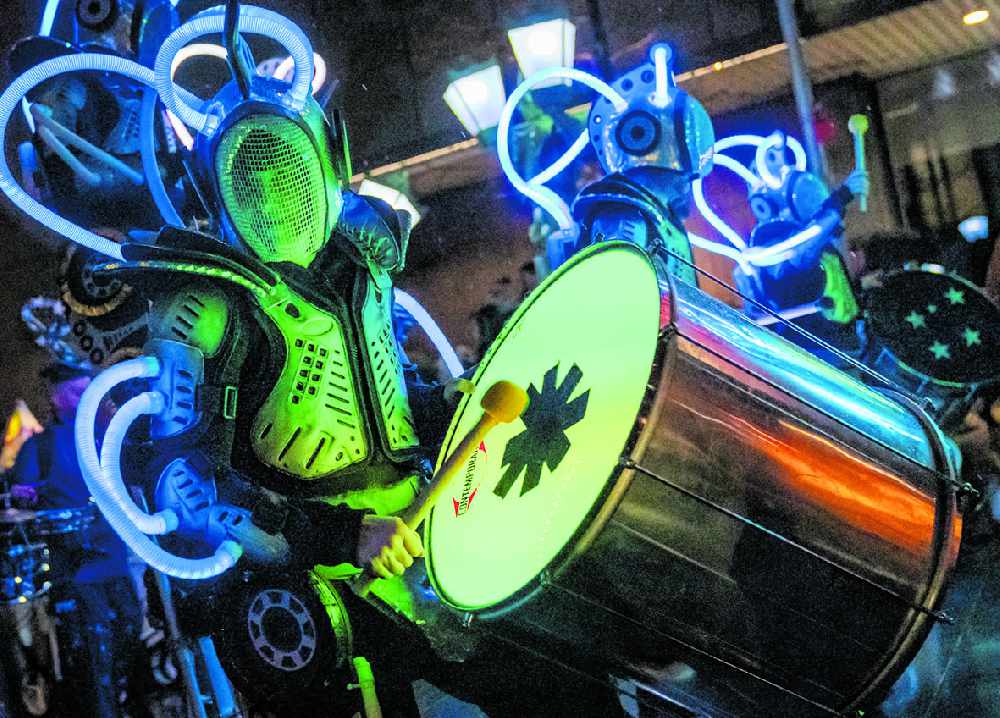 However, Global Grooves has been able to diversify - like many others - online and hopes to be able to tap into Government funds for the arts and has worked to support freelance artistes.
Leon also addressed issues around leadership and support across Global Grooves.
Supporting the workforce and finding new creative ways to deliver some of the projects they are already tasked with delivering has necessitated 'leadership from a distance and from afar'.
Hopes for the future include having the resource to continue operating and finding ways to adapt the business' work - and delivering things differently - but with all the experience gained from these times he hopes Global Grooves will be a 'shiny new organisation' coming out of the other side.
The organisation's headquarters, The Vale Mill, on Micklehurst Road in Mossley, is also undergoing a huge transformation in preparation for its new status as the Northern Carnival Centre of Excellence, he explained.
Lord Blunkett, chairman of The Leaders Council of Great Britain and Northern Ireland said: "I think the most informative element of each episode is the first part, where Matthew is able to sit down with someone who really gets how their industry works and knows how to make their organisation tick.
"Someone who's there day in day out working hard and inspiring others. That's what leadership is all about."
You can listen to the podcast in full here: https://youtu.be/D7rl-mG2E8A