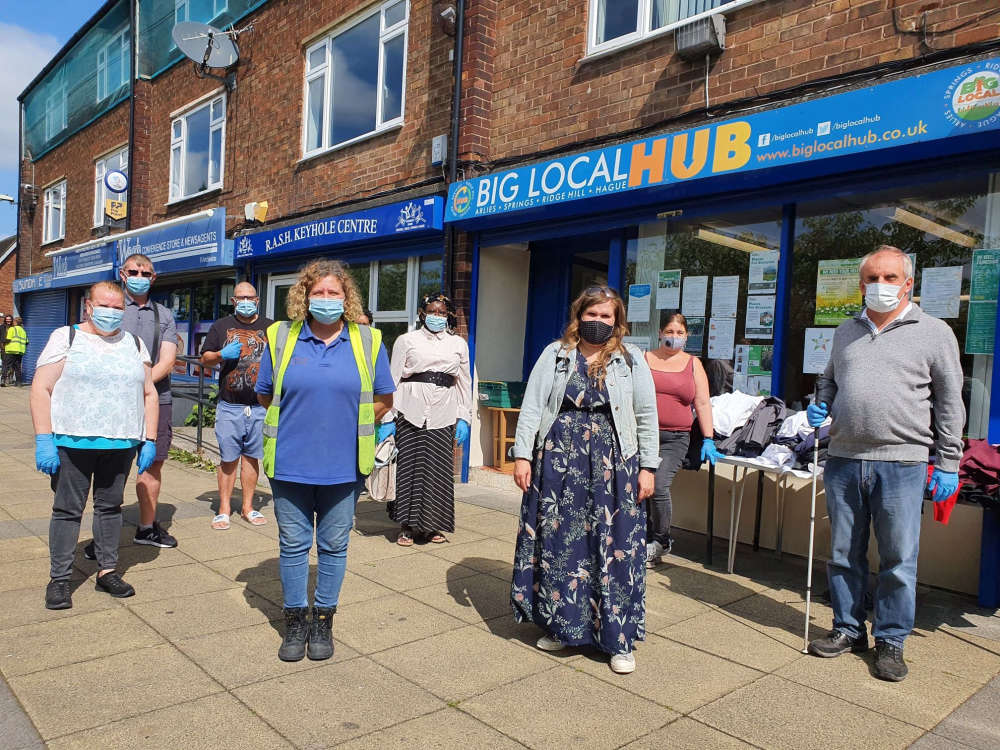 Councillor Eleanor Wills with TBBT volunteers, including ward member Councillor Adrian Pearce, at Ridge Hill Big Local Hub.
A project which has already brought low-cost food to a number of families in need in Tameside has now been extended to Stalybridge.
A Denton South Food Hub opened its doors for the first time last month at the Haughton Green Community Centre on Tatton Road, opposite the library, for residents in Haughton Green, Haughton Dale, south Denton and Yew Tree.
There were already existing sites in Hattersley and the West End hub at St Peter's Church in Ashton.
Now, acclaimed charity The Bread and Butter Thing (TBBT), working in partnership with Tameside Council and local voluntary organisations, has launched another new food hub at Ridge Hill Big Local in Stalybridge.
Residents have the opportunity to buy fresh fruit and vegetables, chilled food and cupboard stables at a fraction of the high street price. The scheme provides up to £35 worth of food for just £7.50.
TBBT works with food businesses to redistribute surplus, edible food which would otherwise be wasted, helping people's tight budgets stretch further while giving them access to a variety of quality and healthy foods.
The charity also supports other vital local work, providing wrap-around support with experts in debt counselling, housing advice, mental health support and grant applications.
Tameside Council commissioned the charity to run the borough's food hubs, using funding from the Department for Environment, Food and Rural Affairs (DEFRA).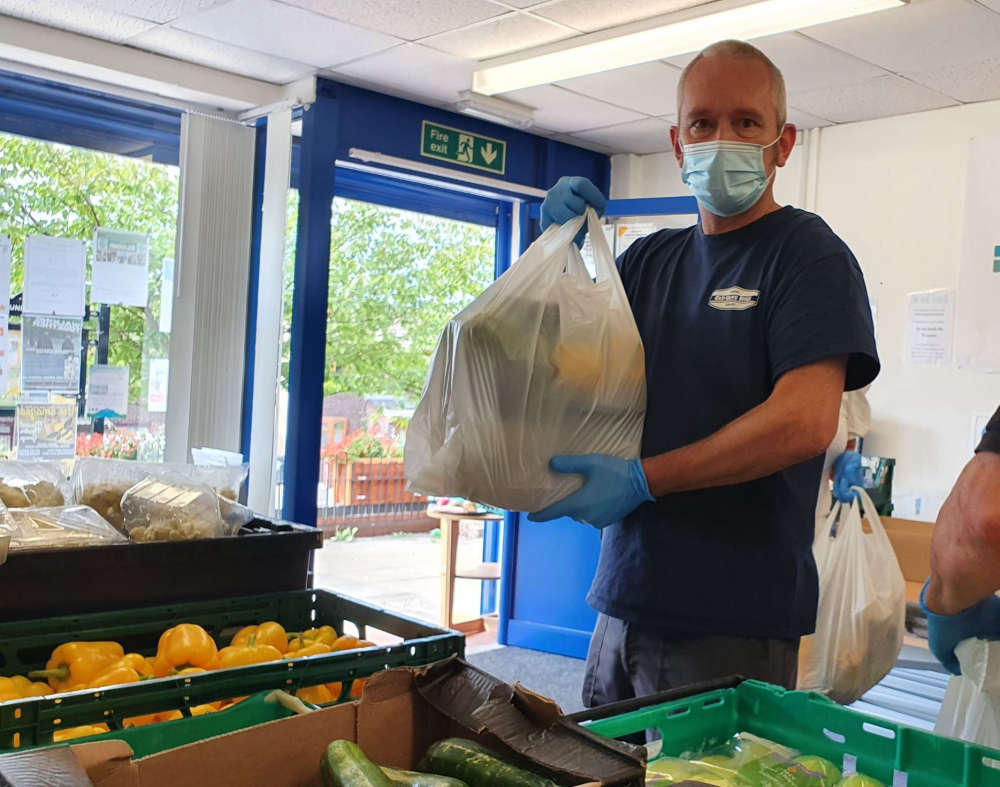 A volunteer for The Bread and Butter Thing
Councillor Eleanor Wills, Executive Member responsible for public health, said: "I've seen the difference this scheme is already making to Tameside families and individuals who are struggling, so I'm really pleased we can extend this support further to help even more people in need.
"Not only does it offer people on low incomes access to quality food at an affordable price, it also means that surplus food is being used and not wasted, so it's a great result all round.
"The grant forms part of our wider work with Tameside Food Partnership to reduce food poverty and increase food resilience in the borough. I would like to thank all the volunteers who work with us on the project and who help to underpin its success – it's a great example of cooperative working and the community coming together to support each other."
Mark Game, TBBT Chief Executive added: "I'm delighted that we can expand our services in Tameside to support more low income families who face the daily challenges of making ends meet.
"As the effects of COVID continue to bite, we know that more people than ever need access to affordable, quality food and we're proud to be working with Tameside Council to support communities that need it most.
"Our members tell us that over 80% of them have previously had to skip meals to feed their families. By using TBBT, most save £25 a week on their food budgets with the added benefits of better quality and a bigger variety of food, and we save tonnes of surplus edible food from going to waste.
"It's a win/win solution for everyone. We're looking forward to working alongside our local partners in Tameside to serve its communities and help support low income families across the region."
However, the service is reliant on volunteers, with over 300 people currently giving their time to the charity each week which won the Queen's Award to Voluntary Service last year.
Anyone interested in volunteering - at the new hubs, the warehouse or as a driver - can find out more and get in touch through TBBT's website www.breadandbutterthing.org.
There are no joining criteria. People interested in using TBBT affordable food service need to register as members and should contact TBBT at hello@breadandbutterthing.org or text. There is also a sign up form and more information at Contact Us — Bread and Butter Thing.
New TBBT members are always welcome - either direct through their local hub or by emailing hello@breadandbutterthing.org. For more information, visit https://breadandbutterthing.org/
Read more from the Tameside Reporter
Click here for more of the latest news
Click here to read the latest edition of the paper online
Click here to find out where you can pick up a copy of the paper