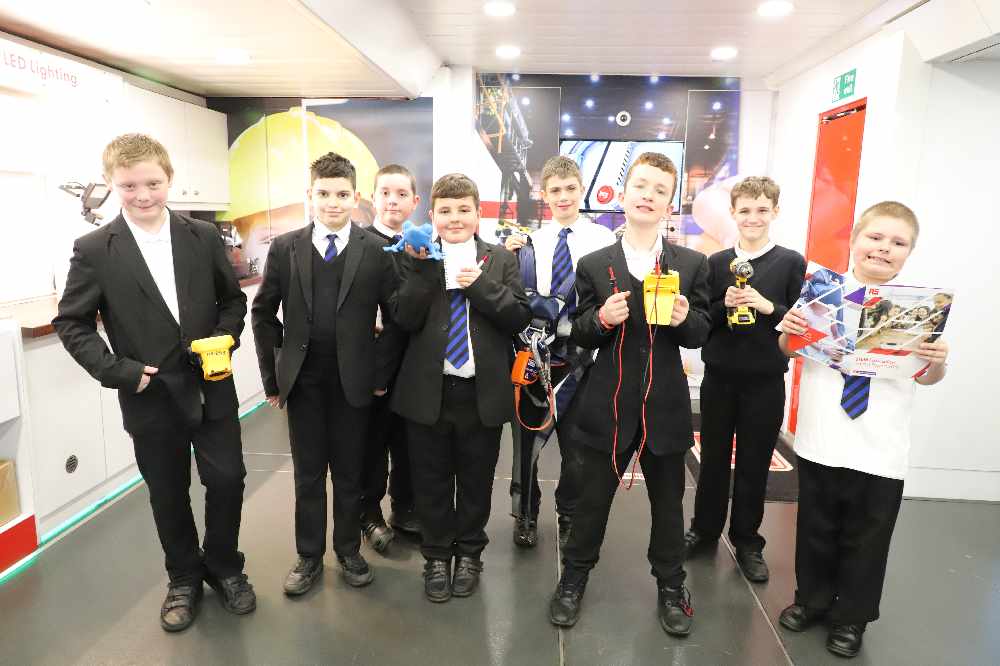 Pupils at a school in Ashton have been getting hands-on experience of modern engineering and technology after being visited by a special truck.
The Titan II truck has spent today (Wednesday) at Samuel Laycock School, where around 120 pupils from Years 7 to 11 have been taking part in several fun activities.
Titan II, which is a mobile-innovation experience, showcases the latest innovations used in the engineering and technology industry today such as Raspberry Pi, 3D printing, robotics, the Internet of Things and thermal imaging, as well as virtual reality (VR) and augmented reality (AR).
It also helps to promote the benefits of studying STEM subjects and highlight careers in engineering in order to address the engineering skills shortage.
The visit to the Broadoak Road school was organised by Paul Lord, who works in IT and Computing Curriculum Support.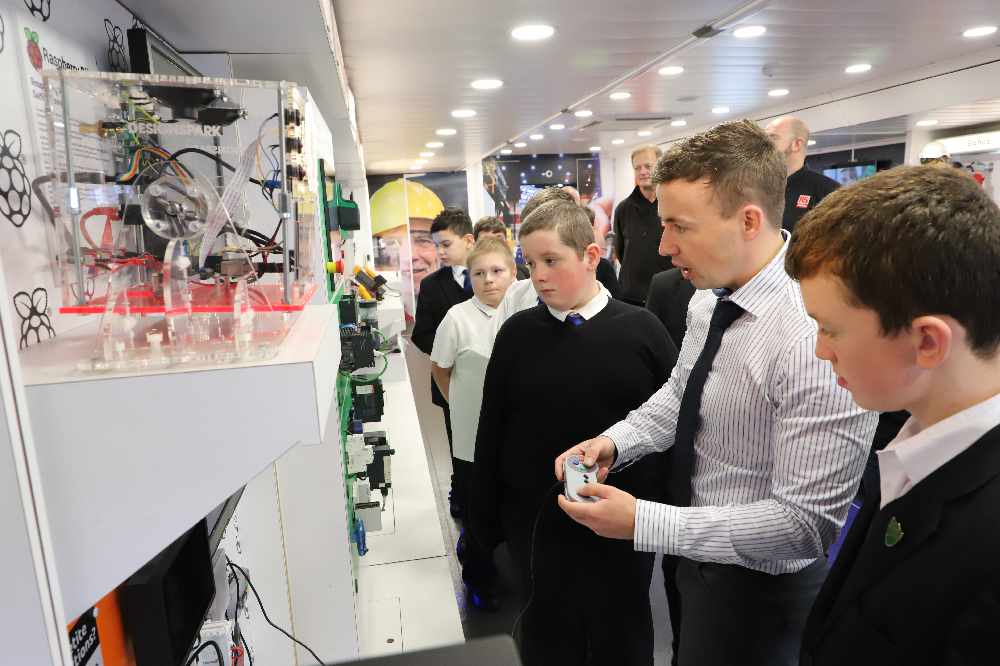 He said: "It's mainly been for pupils who have had IT lessons but classes from other subjects like Science have also popped into the truck for 40-minute sessions.
"All the pupils have been excited about the truck coming in and have really enjoyed being able to use the technology and get stuck into the activities on offer. I think they have realised that there is much more to technology than just a computer!
"They've done a wide range of activities using virtual reality goggles to walk along a platform wall on top of skyscrapers and use their sense of direction, they had a look at a robot arm and also had a quiz too, which they really enjoyed. They have been learning about health and safety equipment using some special software and watched a video too.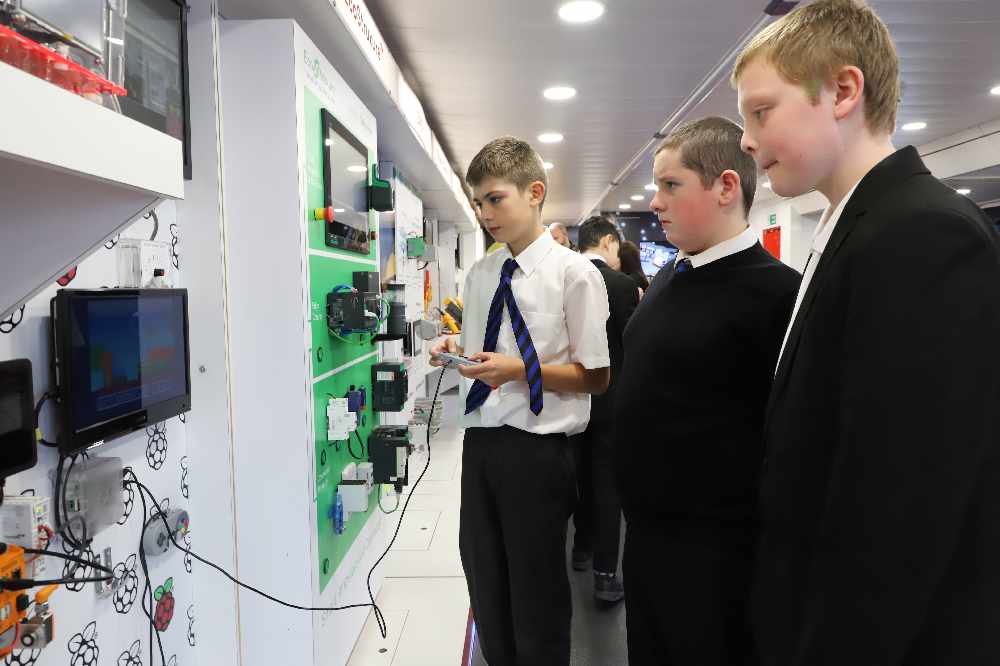 "As we are a special school with pupils having moderate learning difficulties, the activities were tailored specially for them which was good. It's been a really positive experience and it's great that the truck was able to pay us a visit. It's a really good thing for the school.
"As part of my job, I look into technology initiatives and came across Titan II on a STEM website I look at. I thought it would be a good thing for us and we managed to organise for it to come here."
Paul, who has worked three days a week at the school for just over four years, added: "I'm now looking into the Google Bus, which is a similar thing to Titan II but has Google-related activities which would be fun for the pupils. I think it's really important for them to engage with technology, which is a huge part of our lives nowadays.
"A lot of our pupils are good at computer coding and there are a lot of pupils across the autistic spectrum who shine in that area of IT. Companies like Microsoft also have special branches for their employers who have autism so they actively encourage having a career in that pathway."
Titan II, which is managed by RS Components, tours the UK and Northern Europe visiting schools, colleges, universities, exhibitions and events.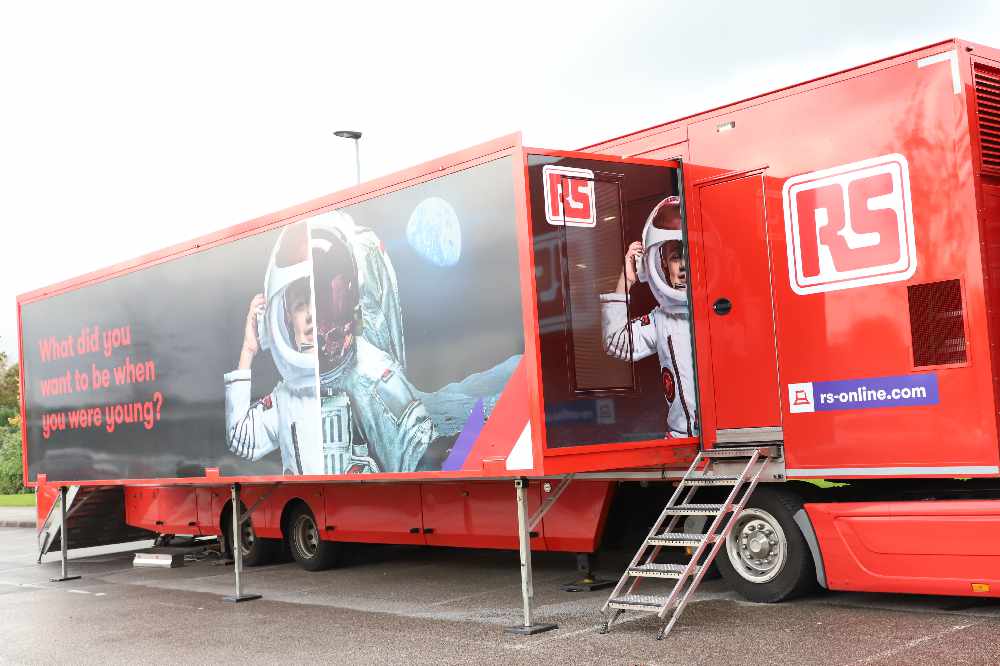 See some more images from our photographer Nigel Wood, who visited the school on Wednesday morning...