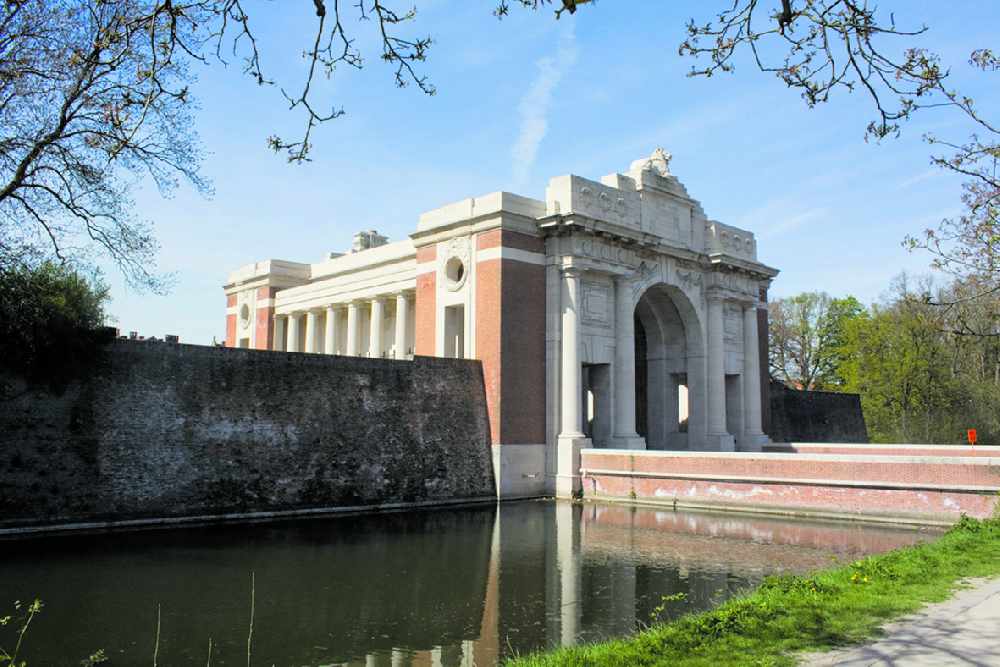 The Rev David Warner from St George's Church, Mossley, shares memories of his great, great uncle who lost his life in World War One and the incredible emotion of visiting the Thiepval Memorial...
George Walter Haddon was my great great uncle, on my father's side. He lost his life on the Somme, and as with thousands of others, has no known grave.
He is commemorated on the gigantic Thiepval memorial.
As a teenager, I went on a school tour of some of the battlefields of Belgium and northern France, those places which saw much of the fighting of the First World War.
In the days we were there, we became used to the sight of enormous graveyards, of thousands and thousands of grave stones.
We stood in the cavernous Menin Gate at Ypres and heard the Last Post sounded by the local Fire Brigade - a daily ritual attended by thousands each year.
As we travelled around we got used to the sight of unexploded ammunition, still ploughed up daily by farmers and left at the roadside for the army to collect and destroy, and the many fields still cordoned off because of uncleared minefields.
We walked through trenches and we looked at monuments.
At the Somme, that place synonymous with the horror of total war, we travelled to the Thiepval monument.
It was designed by Lutyens and is more than 140ft high.
On that memorial are inscribed the names of 72,194 men. Thiepval is extraordinary because those 72,000 men were never found – 90 per cent of them died between July and November 1916.
I was the first of my family to go to see the name of my great-great uncle, George Walter Haddon, a Private in the Northamptonshire Regiment.
I'd been told where to find it, and all too suddenly I came face to face with my history – not just a name, but a person, a relative – much closer a relation and I would not have been born.
I laid my poppy cross, and I wept, for someone I'd never met – a member of my family who died in fear and has no grave. And others wept with me. No one has greater love than this, to lay down one's life for one's friends.