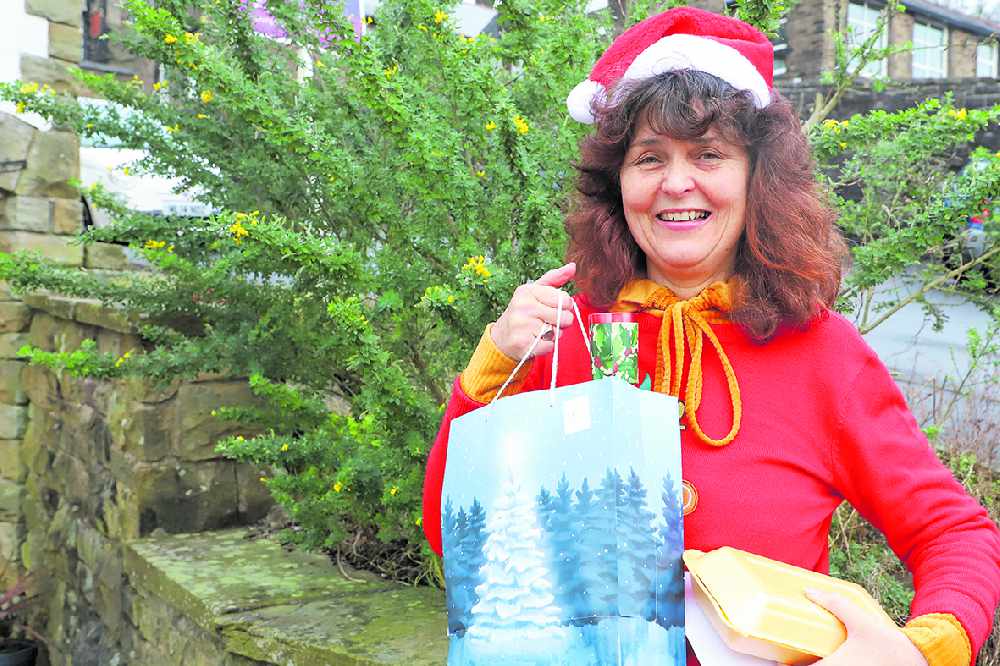 Volunteers joined forces with local businesses and community groups to make sure Mossley folk could enjoy an afternoon cuppa.
Helpers at Mossley Community Centre on Roughtown Road decided to spread a bit of cheer by delivering afternoon tea to residents who usually receive Fair Share food bags from the centre.
Organiser Chris Frost delivers the weekly Fair Share bags, along with a copy of The Tameside Reporter, to nearby homes.
She stops to have a doorstep chat with the recipients and sometimes she is the only person they see.
So, to spread a bit of happiness during these uncertain times, three volunteers, Chris, Penny and Anita, delivered more than 40 teas to deserving local people.
Chris said: "It was a collaborative event organised by Mossley Community Centre and supported by Tesco Greenfield, Coop Mossley, Mossley Food Bank and cards were made by Micklehurst Primary School.
"The afternoon tea was designed to bring everyone together at 3pm to enjoy an afternoon tea in their own homes. Apart, but together in spirit.
"People who received the surprise packages were varied in terms of age and gender - from 12 to 94.
"Health needs, bereavement, isolation - all are having a difficult time.
"There are so many people this year who are struggling, we made just a few smile."
One resident, who received the tea, said: "To the volunteers of Mossley Community Centre, Mossley Co-op, Tesco's Greenfield and the pupils of Micklehurst All Saints - what a wonderful gesture of the afternoon tea and present goodie bag.
"Mum has been isolating since March due to ill health and, my goodness, that cheered her up.
"Thank you for your kind thoughts, efforts and hard work."