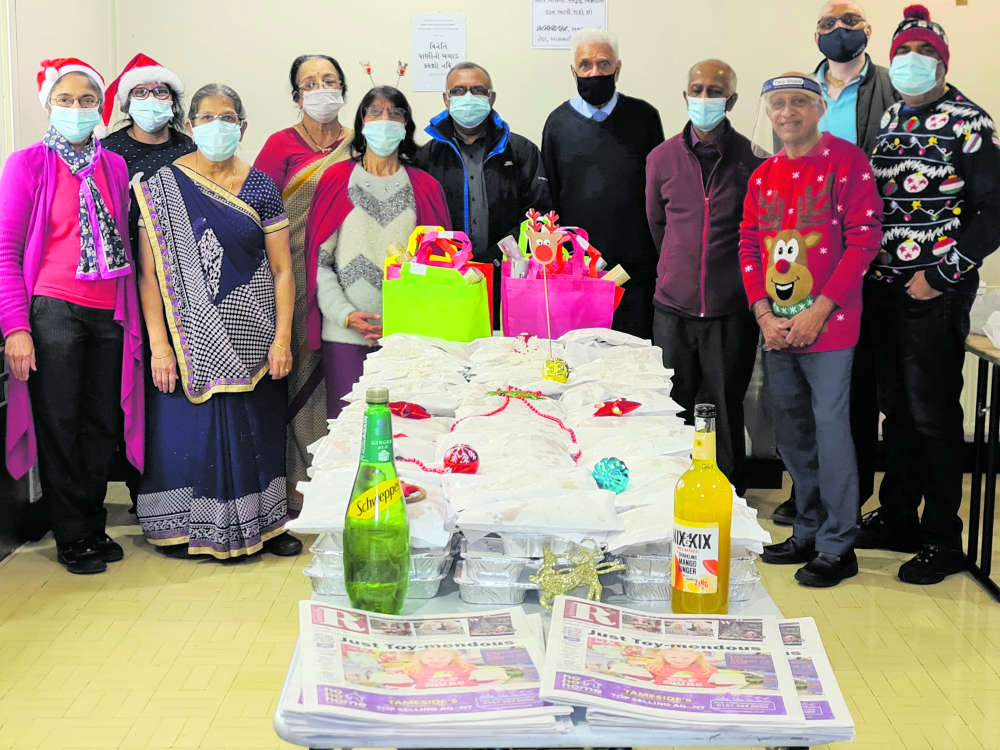 HELPING HANDS: Some of the MoW volunteers ready to head out with their deliveries at Christmas.
Vital essentials including a healthy meal, the latest news and a visit from a friendly face have been delivered for very nearly two years now.
The initiative was launched at the start of the very first lockdown in March 2020 by the team at the Ashton Indian Centre Shree Bharatiya Mandal (SBM).
The 'Meals on Wheels' (MoW) volunteer team has been delivering not just home cooked traditional Indian food, but the latest news including copies of the Tameside Reporter.
Just as importantly the volunteers have been available to offer a friendly chat to those who might otherwise see no one - not least during lockdown albeit from the doorstep.
Manhar Taylor spearheaded the initiative when the elderly but still mobile members of the community could not visit Shree Bharatiya Mandal (SBM) for the food, but more importantly to socialise and talk to lifelong friends and reminisce over the years gone by.
So even when lockdown ended, Manhar and the team of volunteers have kept the initiative going.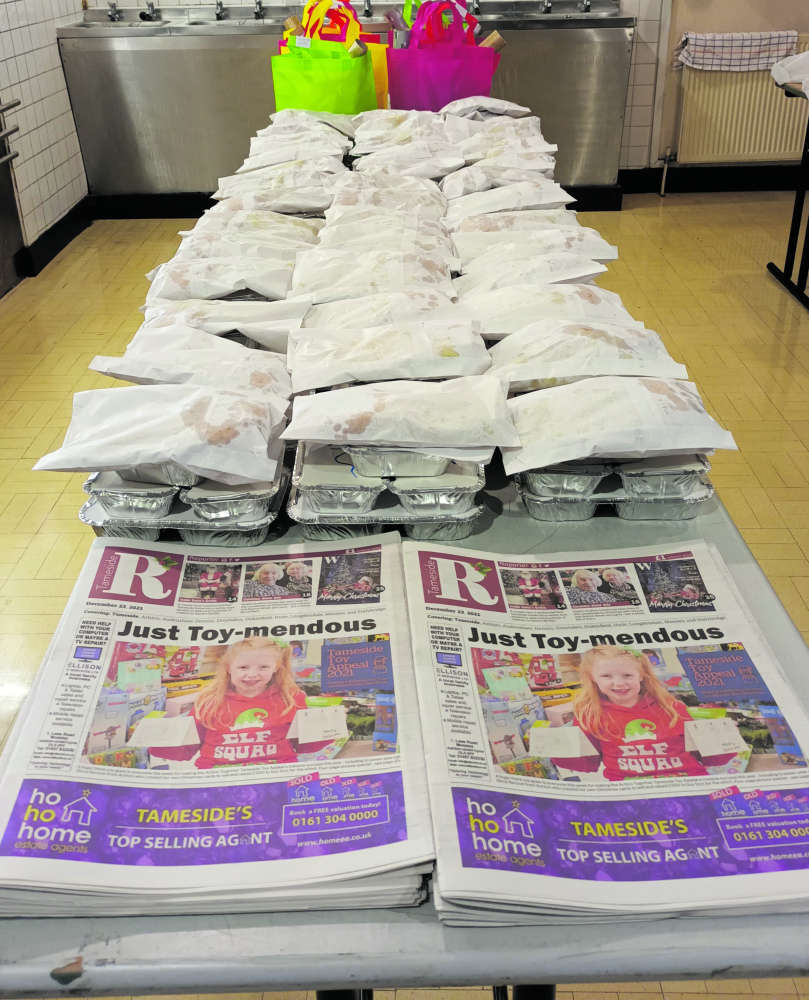 The MoW is run from SBM on Tuesdays, Wednesdays and Fridays and provides freshly home cooked food to elderly community members and under current government guidelines.
Manhar said: "We have delivered food, the weekly newspaper, magazines and other relevant information and on occasion translated. Since we started we delivered meals on all Bank Holidays that include Christmas Day and New Year in 2020 and on Christmas Eve and New Year's Eve this last year we still delivered hot food along with a goodie bag containing some festive goodies.
"This included a warm hat, crackers, fruit, chocolate and not forgetting a mince pie!"
Manhar added: "Since the pandemic began we have delivered well over 10,000 meals.
"My sincere thanks go to all the dedicated volunteered kitchen staff, all who do the packing and everyone who delivers the food.
"Some of the food that is prepared is donated by people in the community (all donations are gratefully received) eg flour, oil, fresh vegetables, fruit, milk etc."
Narendra and his brother Ashok started volunteering with the MoW back in July 2021 and help on Fridays due to their work commitments.
They said: "We find it rewarding and extremely satisfying to know that elderly people are still being looked after in the community, not just with the food, but also a quick chat when time permits."
If you would like further information about MoW or any other activities contact Manhar Taylor 07882772813 or tmanhar@hotmail.com or Dinesh Chauhan on 07703742216 or dineshelenchauhan@gmail.com
Read more from the Tameside Reporter
Click here for more of the latest news
Click here to read the latest edition of the paper online
Click here to find out where you can pick up a copy of the paper