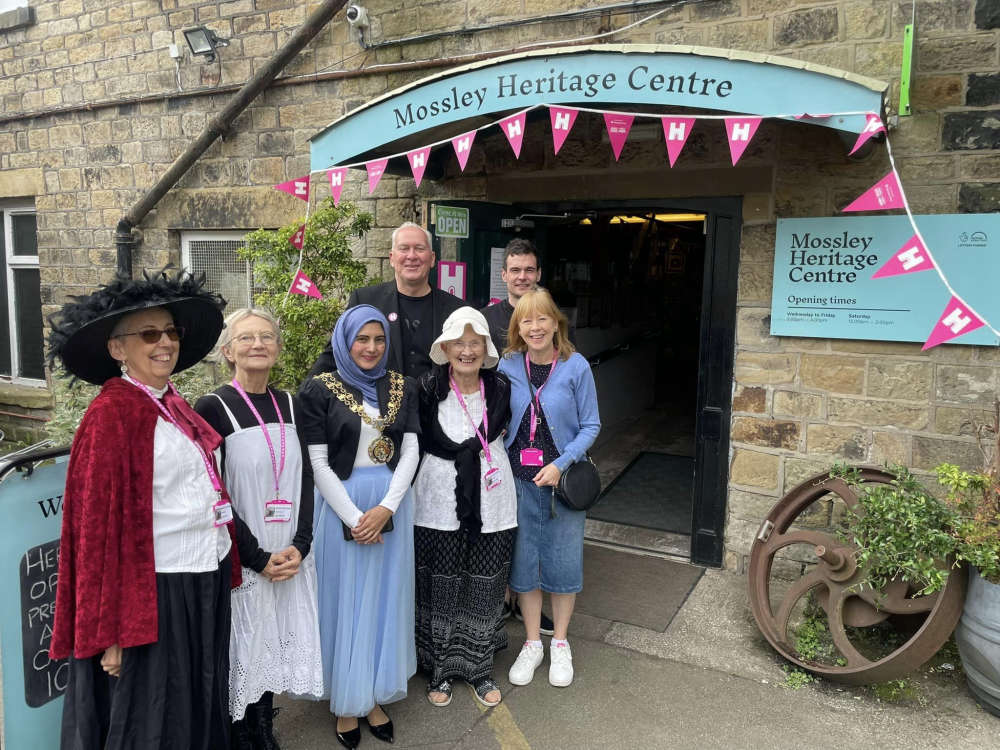 Residents and visitors can now tap into Mossley's history with the help of modern technology.
The heritage trails around the town designed back in 2017 by Green Monster Arts with Mossley Civic Society and local schoolchildren have been given an added dimension.
An exciting new project funded by the Lottery Heritage Fund has created a series of short films to match up with the various themed trails.
These are available online on the 'Mossley Heritage' YouTube channel - and can be accessed 'live' on your smartphone at 35 different locations around Mossley via the QR code on each display board.
Dyllis Wolinski, secretary of the civic society said the videos came to fruition by harnessing the knowledge and enthusiasm of local volunteers with the professional expertise of Mossley-based Odyssey Studios and GW Theatre Company.
Across the complete series you will hear as many as 40 different voices, all of them local including children from Milton St John's, St George's and Livingstone Primary Schools.
The completion of the project was celebrated during the recent open day at Mossley Heritage Centre, with members of the civic society, volunteers, Tom Dyson from Odyssey and GW Theatre's Dave Jones turning out to welcome the Mayor of Tameside, Mossley Cllr Tafheen Sharif.
For the society, reaching out to a much wider 'audience' with the already popular heritage trails is just part of a constantly busy workload shared by a very small but committed volunteer team, all of whom are "passionate" about Mossley.
They also look after the heritage centre, tucked away in a corner of Longlands Mill (the home of Emmaus Mossley) on Queen Street, just off Manchester Road which is open Wednesday to Friday 2pm-4pm and Saturday noon-2pm.
Its main focal point is a huge baling machine which serves as a reminder of the building's past life as a working mill, together with flying shuttles and bobbins, washboards and mangles. Another popular attraction is a Victorian schoolroom.
Dozens of artefacts and memorabilia are displayed - a recent addition is a 1907 Royal Humane Society testimonial honouring Everett Hight of Micklehurst who saved the lives of six girls who had fallen through the ice on a nearby mill dam.
The society also produces printed booklets on different aspects of Mossley's history. 'Extraordinary Women' pays tribute to renowned and respected figures past and present including Annie Marland, early 20th Century trade union organiser, Tafheen Sharif, the current Mayor, 18th Century actress Ann Kenworthy and TV presenter Melanie Sykes.
Interested in learning more about the society and how to get involved? - why not go along to the AGM at Mossley Methodist Hall on Wednesday November 15 (8pm).