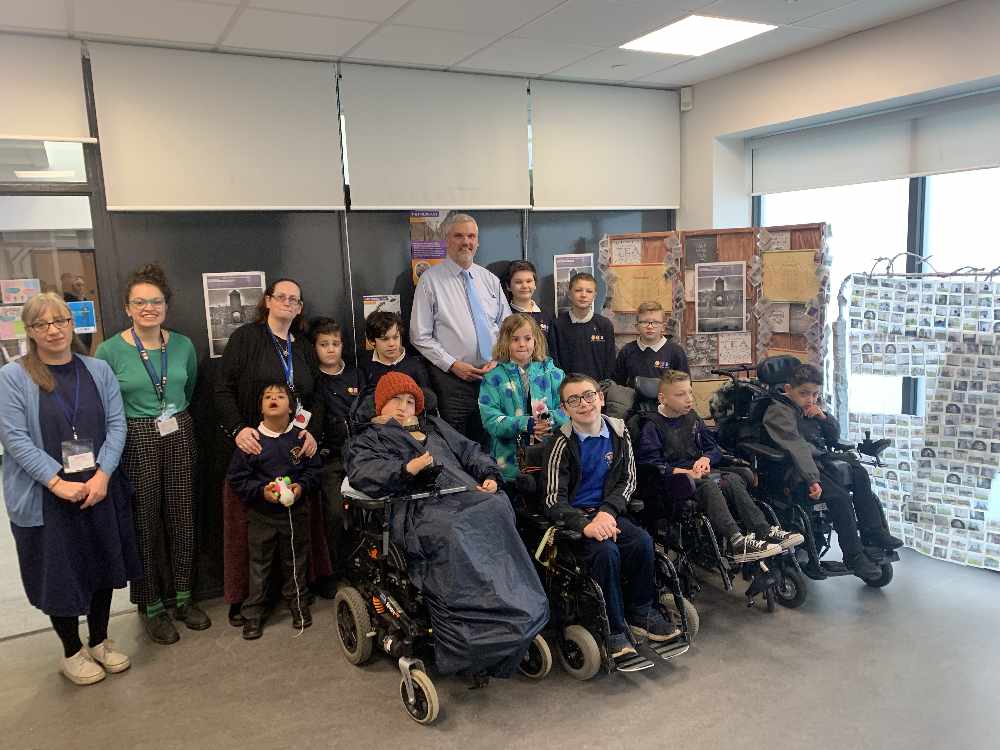 Staff and students at Thomas Ashton have marked Holocaust Memorial Day by working with other schools across the borough to create a special art installation.
This year's Holocaust Memorial Day, on January 27th, also marked the 75th anniversary of the liberation of Auschwitz.
To commemorate the occasion, Thomas Ashton's Arts Co-ordinator Kim McDonough, teaching assistants Sarah Butler and Mandy Butler and their pupils joined forces with The Lakes Care Home and six other schools; Cromwell, Oakdale, Samuel Laycock, Hawthorns, Whitebridge College and Lancasterian School in Didsbury.
Using this year's theme, 'Stand Together', staff and pupils developed ideas around talking to each other over a cup of tea to share problems and overcome differences.
Kim said: "The Special Educational Needs Arts Hub has created numerous pieces over the years to commemorate Holocaust Memorial Day. Using the history of the Holocaust and other atrocities, the project is designed to help pupils understand why qualities such as tolerance and acceptance of others are so important in us all, and how such events should never be forgotten."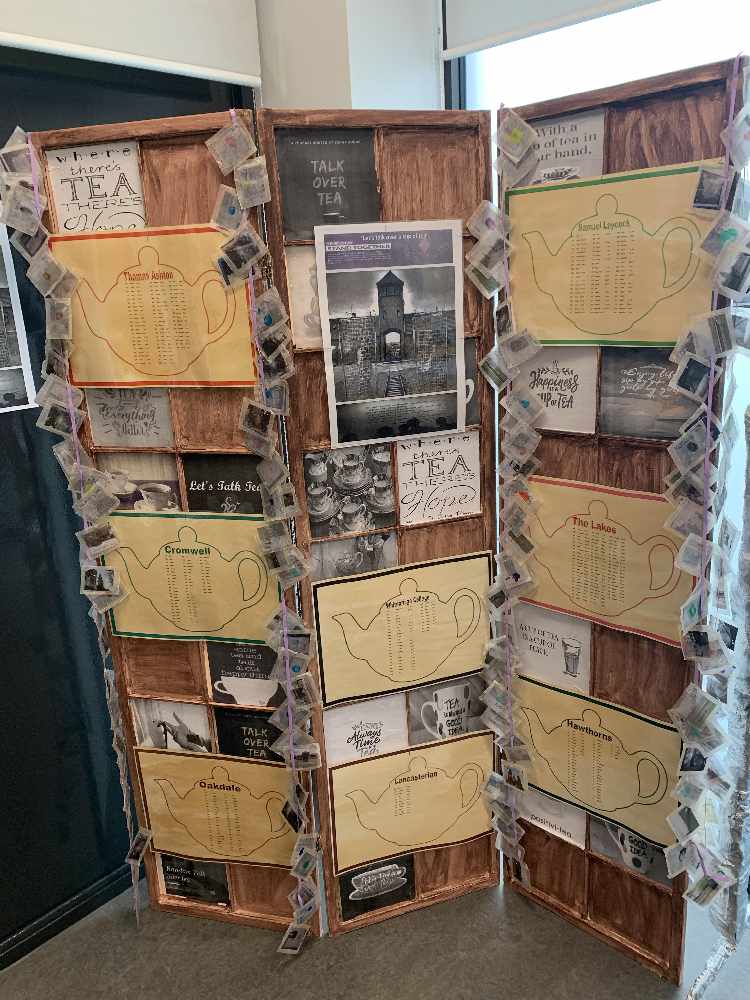 Around 350 pupils in the participating schools received an empty square teabag along with a selection of photos from Auschwitz, taken by Mandy during her visit last year. The children were asked to put their fingerprint on the back of a photograph and place it inside the teabag.
The teabags were collected together and Thomas Ashton pupils in Year 7 set about using wax to seal the teabags; a process called 'entrapment', to symbolise the entrapment of those held in concentration camps.
The teabags were then put together to form the number 75 to create large 3D picture.
Tracy Webster, Education Manager at Tameside Cultural Services, said: "We are thrilled to support the borough's SEND schools arts hub with their annual arts collaboration linked to Holocaust Memorial Day.
"Each school will discuss issues relating to the Holocaust with their pupils. The teaching staff will ensure that this sensitive subject is handled in a way that each can understand. Each of these special schools have a variety of complex needs meaning each school will address this distressing topic in a sympathetic and caring way."
On Holocaust Memorial Day on Monday, pupils from Lancasterian visited Thomas Ashton to see the inspiring piece of art. The two schools were also visited by Molly-May Smith from the Anne Frank Trust, who spoke to the students about Holocaust Memorial Day and saw their fantastic work.
The installation will also tour the schools involved so everyone can see and be inspired by the work.
Kim added: "I hope that this will be the most powerful art piece to date and we hope our children will see the resilience and determination of the survivors and how difficult it is for them to speak out and retell their stories. With the right support, we too can overcome difficult circumstances in our own lives and, by talking to each other, go on to thrive, not just survive."