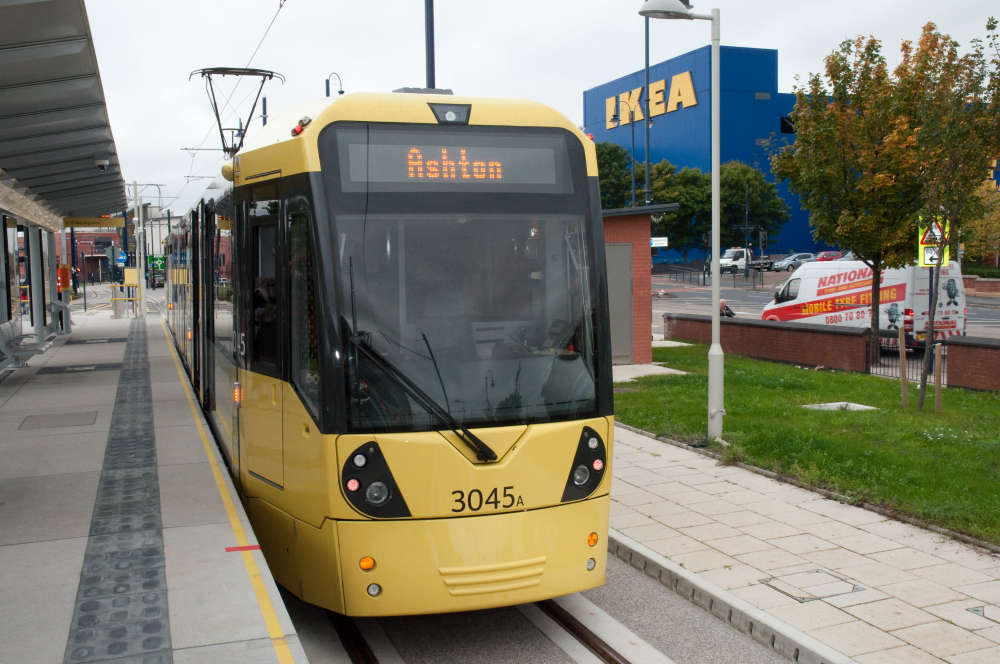 A Metrolink tram in Ashton-under-Lyne. Image: Nigel Wood.
Tameside's three MPs have co-authored a petition calling on the Government to rethink its plans to suspend the Ashton Metrolink line for at least two years during construction of the Crewe-Manchester phase of HS2. 
The petition - which has been sent to the House of Commons and will be scrutinised by the HS2 Bill Select Committee - outlines the impact that the proposed suspension will have on communities, jobs, and economic development across Tameside. It supports an additional petition which has already been sent by Tameside Council.
In the petition, the borough's three Labour MPs Angela Rayner (MP for Ashton-Under-Lyne), Andrew Gwynne (MP for Denton and Reddish), and Jonathan Reynolds (MP for Stalybridge and Hyde) state that "the full closure of the Ashton Metrolink Line for a period of at least two years - and the Promoter's proposal to mitigate this with a replacement bus service - will undermine local, national and environmental strategies, cause unnecessary widespread travel disruption, and impact the socio-economic prospects of Tameside."
The petition calls on the Government to implement an alternative proposal developed by Transport for Greater Manchester and the Greater Manchester Combined Authority. This would include the provision of a depot facility at Ashton Moss, combined with a cross over and bus turning facilities at New Islington.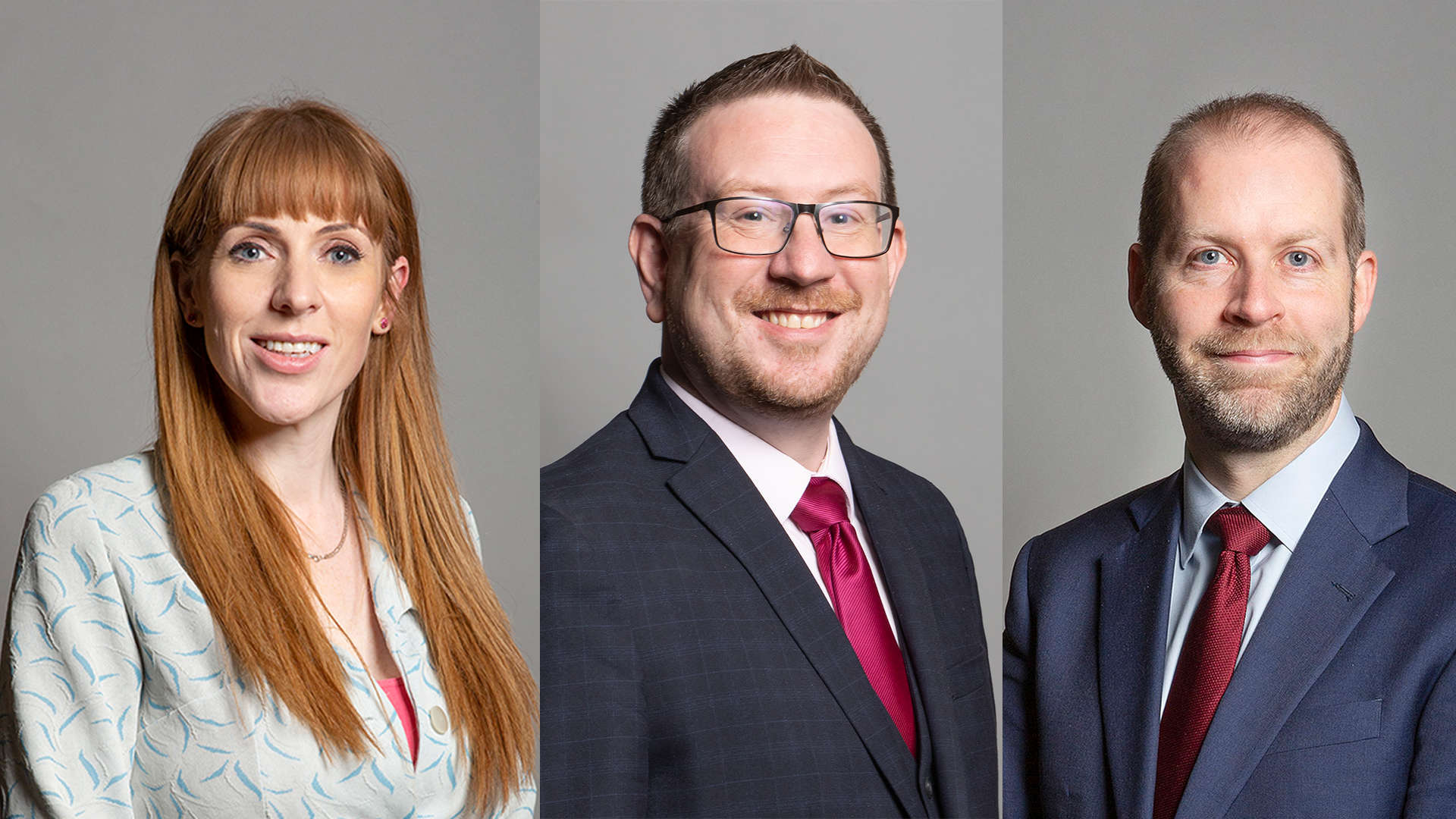 Tameside's MPs Angela Rayner, Andrew Gwynne and Jonathan Reynolds
This alternative proposal will enable a tram shuttle service to operate along the majority of the line between Ashton and New Islington, with a much shorter replacement bus service for customers who are unable or choose not to walk or cycle into the city centre.
In a joint statement, Angela Rayner, Andrew Gwynne and Jonathan Reynolds said: "We sincerely hope that this intervention from all three Tameside MPs will reinforce to the Government the serious impact that the suspension of the Ashton Metrolink Line will have for people across Tameside.
"We desperately need rail investment across Greater Manchester, and we support improved connectivity with regions. However, the Government's current proposals are just not up to scratch. They'll sever a vital transport connection, and waste taxpayers' money in the process. It's a botch job and it won't wash.
"We urge the Government to meet with Transport for Greater Manchester and implement sensible and cost-effective proposals which will ensure that the Ashton Metrolink line can remain open for business during this period of HS2 construction."
Read more from the Tameside Reporter
Click here for more of the latest news
Click here to read the latest edition of the paper online
Click here to find out where you can pick up a copy of the paper