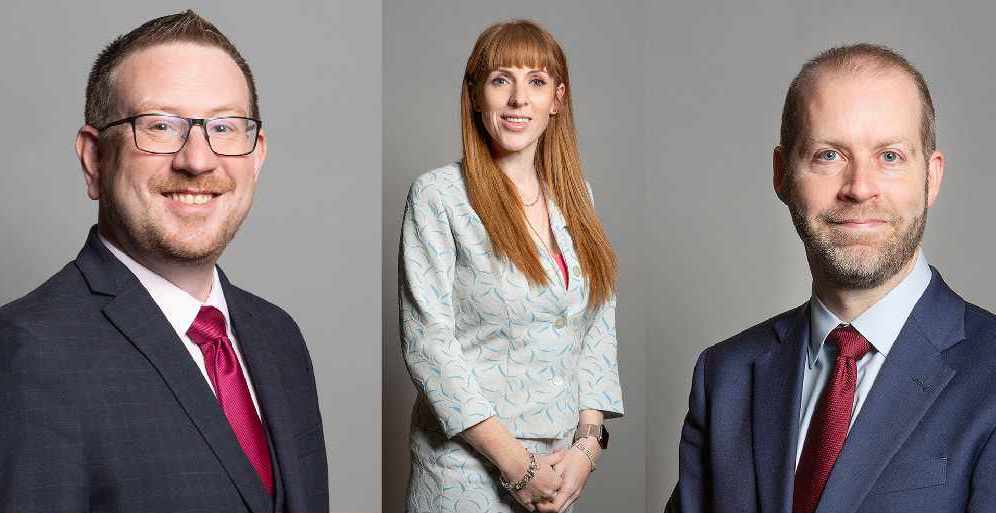 Tameside's three MPs have joined forces to petition major supermarkets chains to remove delivery charges for shoppers who have been told to shield by the government.
Angela Rayner MP, Jonathan Reynolds MP and Andrew Gwynne MP all say they've had messages from constituents expressing concerns over the price of having shopping delivered to their homes.
Those in high risk categories have been advised by the government to shield until the end of March.
The three MP's have written to the UK's major supermarket chains, saying: "Your staff are highly valued key workers and as MPs representing Ashton-under-Lyne, Stalybridge and Hyde and Denton and Reddish, we want you to know that we are incredibly proud of them."
The letter goes on to say that all three MPs have been contacted by vulnerable constituents who face the dilemma of worrying about the cost of having their shopping delivered but who have no alternative due to the shielding guidelines which tell them they mustn't leave the house.
It says: "When the first lockdown was announced in March 2020, some supermarkets removed delivery charges for customers who had been told to shield. This was a fantastic scheme and we know it was a huge relief to some of our most vulnerable residents."
The free delivery scheme ended in October as restrictions began to lift and some shoppers were charged as much as £6 to receive their groceries.
The letter says: "Those that fall into the shielding category are often seriously ill, disabled or have an underlying health condition with many relying on benefits or pensions as their income.
"A £6 delivery charge makes a huge difference to their shopping bill and it is money that they may have to find by reducing another bill, such as gas or electricity.
"We are appealing to you to alleviate one of the concerns endured by those shielding and reinstate free delivery for this vulnerable group. It would mean so much to them to have this worry removed."
Tesco replied, saying that with demand now reaching capacity, they were moving to a new pricing system. They said: "Prior to the Covid-19 crisis we saw higher demand at certain times of the week, and so we offered a peak and off-peak pricing model, with slots costing up to £7. Demand is now constant across the whole week as we are consistently operating close to full capacity, and so we are moving to a simpler pricing structure with a flat rate that better reflects the cost of picking, packing and delivering orders. All delivery slots now priced at £4.50. This fairer structure means that no customers will have to pay the highest slot price as a result of demand.
"Customers who have signed up for our Delivery Saver subscription service will continue to benefit from free deliveries and collections as part of their plan and click and collect slots will continue to be priced at £1.50."
ASDA, who offered free delivery to Clinically Extremely Vulnerable customers during the first lockdown, say that they had to introduce delivery fees to keep the service sustainable. They said: "We needed to introduced delivery fees, in line with all other customers, in order to continue to provide a sustainable service, with slots starting from as little as £1. We also continue to offer a free, contactless Click & Collect service for those who wish to take advantage of this.
"Throughout the pandemic our highest priority has been keeping our customers and colleagues as safe as possible, including providing access to delivery slots for those registered as CEV. This includes the provision of a Priority Pass, to support CEV customers who are still required to shield at home."
Co-op said that they only have a small scale delivery option which means that they haven't been in a position to meet those needs.
Meanwhile Morrisons said that their fee depends on the time and date of delivery: "We provide priority slots for those customers in shielded groups. Our online service offers delivery slots from £2.50, the fee dependent on the time and day chosen for the delivery. These charges apply to customers who are using this service on an ad hoc basis."
Read more from the Tameside Reporter
Click here for more of the latest news
Click here to read the latest edition of the paper online
Click here to find out where you can pick up a copy of the paper