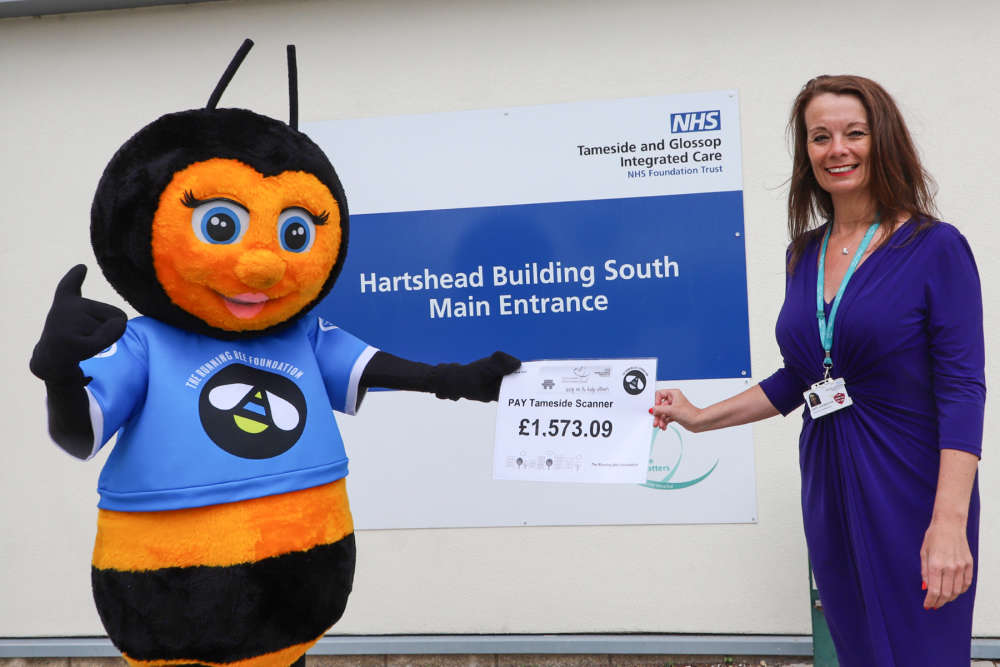 CREATING A BUZZ: Mo the Bee from the Running Bee Foundation presents the cheque for more than £1,500 to Kate Leadbetter at Tameside Hospital.
Tameside Hospital's £1 million Scanner Appeal is back up and running after fundraising activities have been seriously affected by the pandemic, despite a number of successful online concerts.
The appeal was launched in September 2019 to buy the state-of-the-art equipment.
Now more fundraising activities are in the pipeline - with funds given a significant boost this week by The Running Bee Foundation.
A sum of £1,573.09 was raised at last year's 'Virtual Tour of Tameside 2020' especially for the appeal.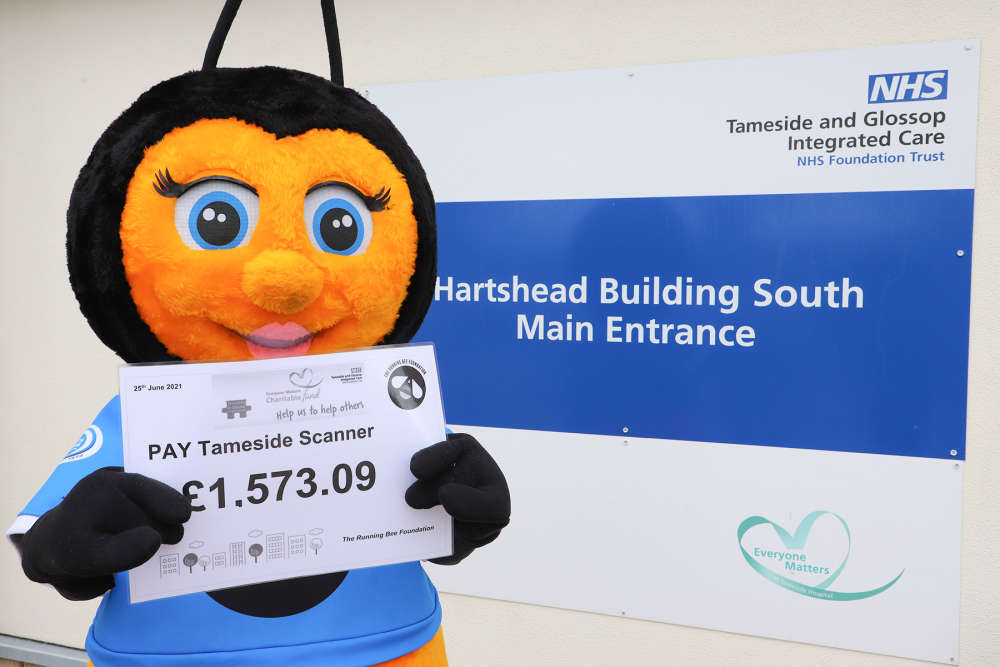 A spokesperson for the foundation said: "This goes to prove the continued support we see each and every year from our Tour of Tameside runners, even in the most difficult of times (Covid). Thank you all."
This year's tour gets under way at the end of this month.
Kate Leadbeater, Head of Fundraising for the appeal, accepted the cheque.