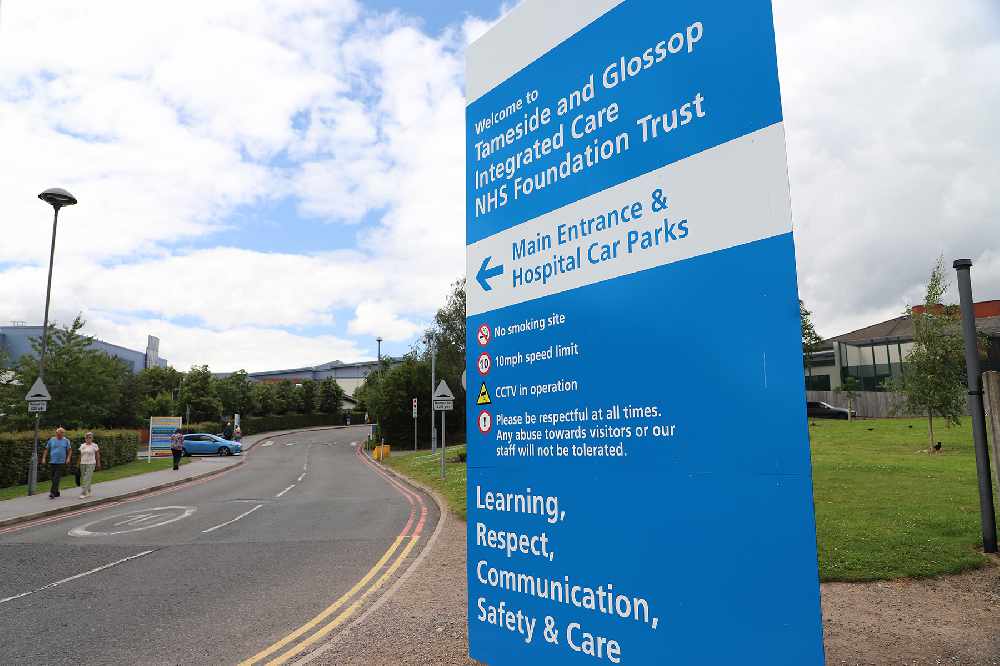 Tameside and Glossop Integrated Care NHS Foundation Trust is marking this year's World Diabetes Day, which is taking place on Saturday (14 November). 
There are 463 million adults - that's one in 11 - across the world who are living with diabetes. The number is expected to rise to 578 million by 2030.
The theme for World Diabetes Day 2020 is The Nurse and Diabetes.
Nurses play a key role in:
Diagnosing diabetes early to ensure prompt treatment.
Providing self-management training and psychological support for people with diabetes to help prevent complications.
Tackling the risk factors for type 2 diabetes to help prevent the condition
Peter Weller, Executive Director of Nursing and Integrated Governance at the Trust, paid tribute to nursing staff working in the specialism.
He said: "Nurses do an outstanding job to support patients in Tameside and Glossop living with a wide range of health concerns.
"People living with diabetes face a number of challenges and it is important to use World Diabetes Day to raise the profile of the condition but also to thank those working tirelessly to support those either living with or at risk from developing diabetes."
One in two people with diabetes don't know that they have the condition.
Professor Edward Jude, Tameside and Glossop IC FT's Consultant in Diabetes, Endocrine and General Medicine, said that although the focus on diabetes has been increasing, up to 24,000 people with diabetes in the UK are dying unnecessarily each year from causes that could be avoided through better management of their condition.
Prof Jude said: "The long-term consequences of poorly-controlled diabetes are numerous. Patients can develop eye problems, kidney problems or neuropathy, where nerves in the feet are damaged, causing reduced sensation and sometimes leg pain. Another long term consequence of poorly controlled diabetes is narrowing of the blood vessels in the legs caused by arterial disease.
"Although these consequences may seem extreme, they are common so it is really important that patients understand how to reduce the risk and speak to a clinician as there could be wider implications on their health."
This year, for World Diabetes Day, Prof Jude has written some top tips for those living with diabetes. These are:
Write down your blood glucose readings and what time you take them. By noticing patterns of high or low blood glucose, you can have a better idea of what has caused these changes and also keep your medical team informed so they can help adjust your treatment.

Learn the warning signs for low blood glucose (hypoglycaemia) and high blood glucose (hyperglycaemia) and what to do.

Keep up with your regular diabetic appointments. If you do not have a diabetic team, be sure to inform your GP so you can get the assessments you need. You MUST have regular feet, eyes and blood pressure check ups.

Follow the advice given by your doctor or nurse and take your treatment regularly.

Eat healthily. As your body cannot deal with glucose normally, and much of what you eat is converted to glucose, you can make a huge difference to your own health simply by changing what you eat. Speak to your GP or diabetic specialist about what food is best for you.

Exercise regularly and try to get to your ideal body weight (or as close to it as possible)

Inform your GP or the diabetic foot team immediately if you notice a problem with your feet. You must be seen by a foot care specialist in the diabetes foot clinic straightaway if you have a new ulcer, redness, swelling or deformity in your foot.