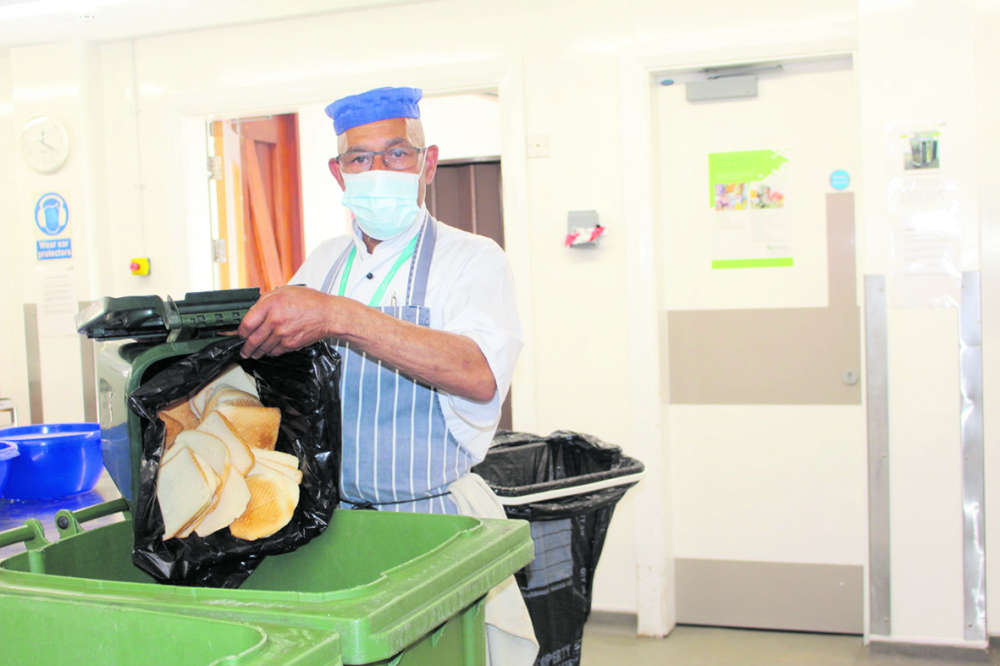 A pilot scheme to transform food waste from Tameside Hospital's restaurant into renewable energy by creating nutrient-rich biofertiliser, got underway this week.
Working with ReFood, a market leader in food waste recycling, the plan is to help reduce Tameside and Glossop NHS FT's water usage, drainage costs and energy consumption.
ReFood has begun a clean and sanitised bin swap collection from the hospital kitchen.
All plate scrapings, coffee grindings, tea bags, vegetable peelings and fruit skins - as well as packaged food and drink waste - will be removed off site to the company's anaerobic digestion plant in Widnes for recycling.
The idea is part of the Trust's Save Planet Tameside and Glossop campaign, which seeks to offset its carbon footprint and manage sustainable development within the organisation, and is announced as part of The Great Big Green Week, a national event to help tackle climate change.
Mohammad Rafique, energy waste and sustainability manager, said: "We are continually seeking to reduce operating costs and improve sustainability, so ReFood was selected to transform our approach.
"At present we dispose of food waste through a system which makes it difficult to measure waste volumes, recycling costs and emissions exactly. This way we hope to substantially lower our costs."
Trudi Derbyshire, ReFood's regional commercial manager said she's delighted to be working with the Trust, who join Marks and Spencer and supermarket chains Lidl and Iceland who have signed up to the scheme.
She said: "We offer businesses of all sizes an alternative to sending unwanted food to landfill. We deliver the ultimate recycling service to private and public sectors across the UK. And, our cutting-edge Anaerobic Digestion facilities create renewable energy as well as ReGrow, our biofertiliser for crops."
Karen James, Trust Chief Executive, says as one of the area's major employers the Trust must play an ever-important role in contributing towards a greener and healthier environment.
"If the pilot scheme works it could save up to 50 per cent on food waste bills and significantly reduce our carbon footprint," she said.
"This is another innovative idea from colleagues who last year won a prestigious NHS Sustainability Award for ending the use of single use plastics in our restaurant and replacing takeaway boxes and cutlery with recyclable alternatives."
Read more from the Tameside Reporter
Click here for more of the latest news
Click here to read the latest edition of the paper online
Click here to find out where you can pick up a copy of the paper