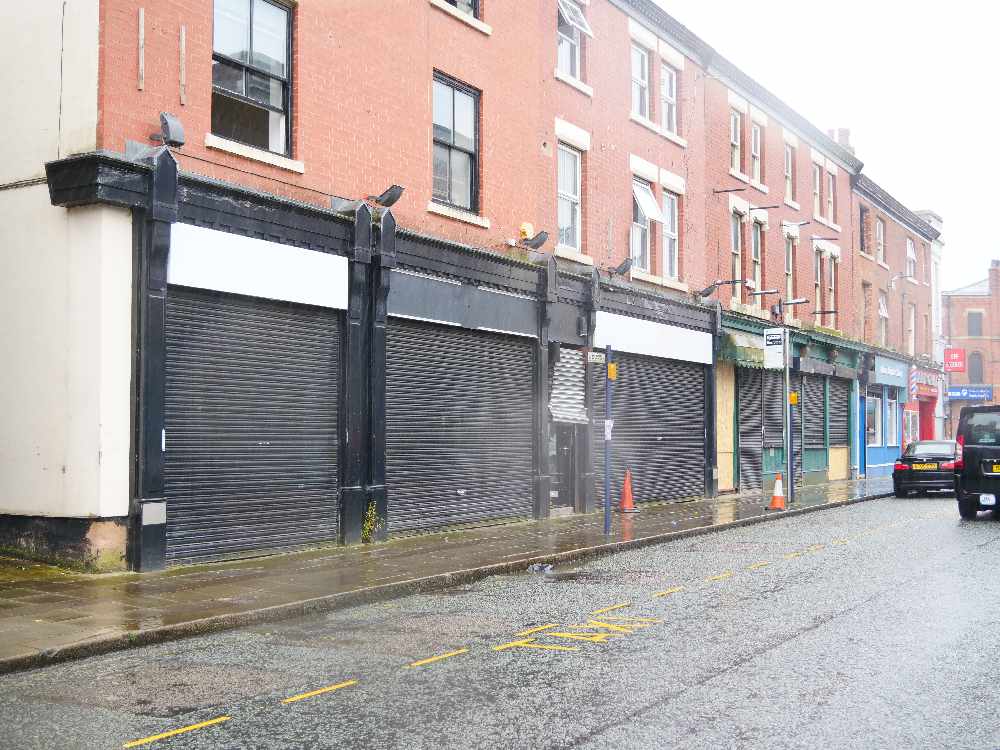 Tameside has missed out on a share of £1billion of government funding in the latest round of grants for High Streets.
50 further areas have been selected to join the 50 already chosen to develop plans that will reinvent their high streets.
Stalybridge and Hyde both submitted proposals as part of the original round of bids, but have now missed out on both occasions.
As part of the increase, an extra £325million has been allocated to the fund, taking it over the £1billion barrier.
Jonathan Reynolds, MP for the two areas bidding - Hyde and Stalybridge, said the money could've been used to revitalise the area. He said: "I am bitterly disappointed. Hyde and Stalybridge town centres are exactly the places that need investment like this - smaller towns that have huge potential but need assistance to sort out derelict buildings and industrial legacy issues. I'm particularly annoyed that we have shown we can attract private investment to sort out sites like Summer's Quay in Stalybridge, so this money would have been put to good use.
"Only the Government can answer why they have given this money to some places and not others, but it seems like they have gone for bigger towns, or the biggest town in each Borough. However I strongly think Tameside Council did the right thing in putting Hyde and Stalybridge forward as our bids, because that is where the biggest need is and the money would have helped the most.
"I wouldn't say the money has gone to areas that are already Conservative, but everything the Conservative Government is doing right now is solely based around the General Election we all know is coming. It would just be naive not to think political considerations have played a part in this."
Ashton MP Angela Rayner was disappointed that Tameside had missed out on the money, calling it disappointing. She said: "It's obviously disappointing not to be included in the list of towns receiving money from the Future High Streets Fund despite Tameside Council's excellent efforts to secure what would have been a hugely welcome boost for the town. There is a lot to be proud of in Tameside and there are a lot of people working very hard to make the town a lovely place to live, work and raise a family in.
"Of course it would've been brilliant to receive a share of the £1bn to allow us to boost local growth and infrastructure but rather than dwelling on the fact that we missed out, we'll carry on the hard work and effort – that's the Tameside way."
A council spokesperson echoed Angela Rayner's comments, and said that while they too were disappointed, they'd continue with their plans to transform the town centres irrespective of this funding. They said: "We are disappointed that neither of the towns which we put forward are to benefit from the most recent announcement on the Future High-Street Fund. In Tameside we have some fantastic businesses and some really innovative and exciting ideas for our town centres which this type of investment would help us to bring to life.
"We remain committed to push on with our plans to transform all of our town centres into vibrant and sustainable places and have some great plans in place to deliver on this. We remain focused and determined to bring in investment and to support local businesses in whatever way necessary."
There have been calls from some that the money is nothing more than a bribe for marginal conservative seats, but that's an idea that Stalybridge South councillor Liam Billington disagrees with. "I haven't seen the bids but I don't think they were strong enough" said the Conservative councillor. "When I've been to Stalybridge Town Challenge meetings, which I've only been invited to two of, I think it's all talk and no trousers.
"Look at Tameside compared to other boroughs. We're lacking when it comes to economic growth and job creation. The majority of people who live in Tameside work outside the borough.
"It stems from problems where historically the council have been too weak on promoting economic growth."
Denton MP Andrew Gwynne had his say on Tameside missing out. He said: "Its very disappointing that Tameside will not benefit from this announcement. Tameside has a track record of bringing investment with the regeneration of town currently designated with Stalybridge as part of the Greater Manchester Mayor's Town Centre Challenge.
"This Government's approach of only offering support to a hand full of areas will not be enough to reverse the decline that they have inflicted on our communities - there needs to be a larger rethink of national planning policy to support our town centres and save our high streets."