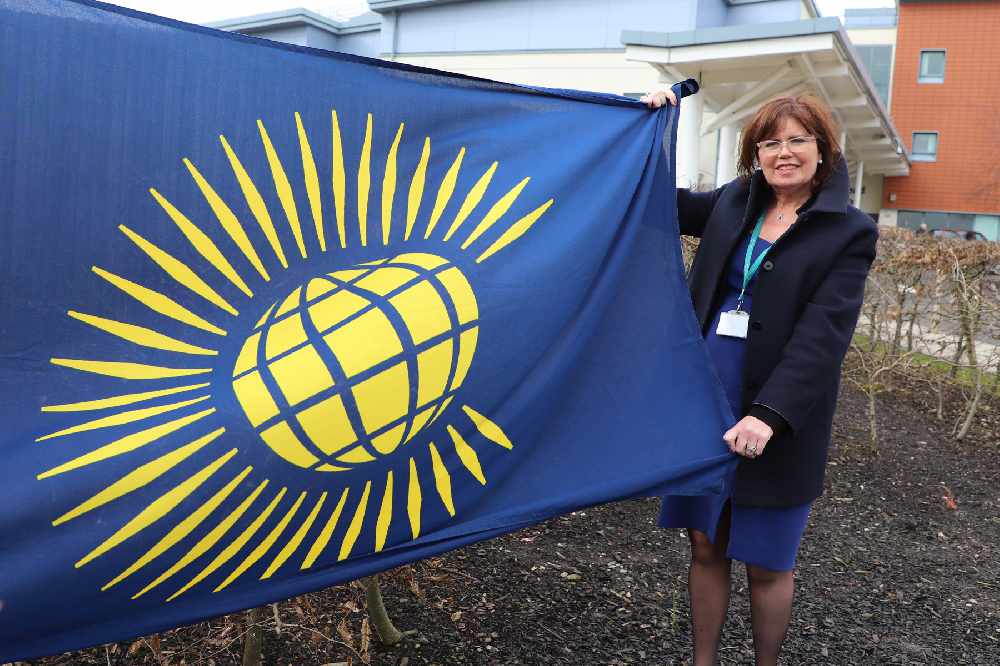 Tameside Hospital was once again chosen to fly the flag for the entire NHS as nations and institutions across the world celebrated Commonwealth Day on Monday.
This year's special theme was 'Delivering a Common Future: Connecting, Innovating, Transforming', which aptly reflects the diverse mix and talents of the Trust's 5,500 staff and volunteers, whose backgrounds and origins represent almost 20 Commonwealth countries.
The hospital's flag joined more than 1,000 others, which were raised in locations throughout Britain and across the world to reaffirm the commitment of all Commonwealth members to democracy, development, and respect for diversity.
Staff joined Chief Executive, Karen James, to raise the flag outside the main entrance at the Ashton-based hospital on Monday afternoon.
She said: "I believe it's important to celebrate the diversity and inclusiveness of those colleagues whose origins come from the Commonwealth and across the globe. Their skills, talents, innovations and dedication help us ensure that our patients get the best possible treatment and care."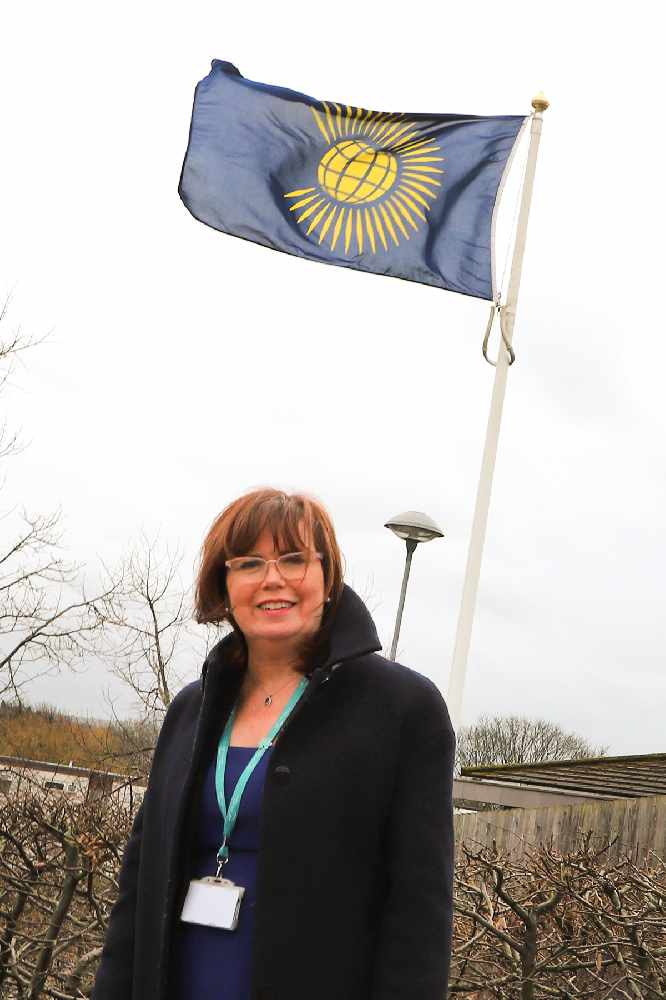 The Secretary-General of the Commonwealth of Nations, The Right Honourable Patricia Scotland QC, said: "This is a wonderful opportunity for local communities to come together to celebrate the many ways in which the lives and livelihoods of its 2.4 billion citizens are enriched through connection and cooperation. By working together locally and globally we learn from one another, and make progress for the good of all."
Bruno Peek LVO OBE OPR, originator and Commonwealth Pageantmaster, said: "I am delighted once again to invite Tameside Hospital to represent the NHS. It is a wonderful ambassador for an organisation which has fairness, equality, respect and tolerance at its heart."