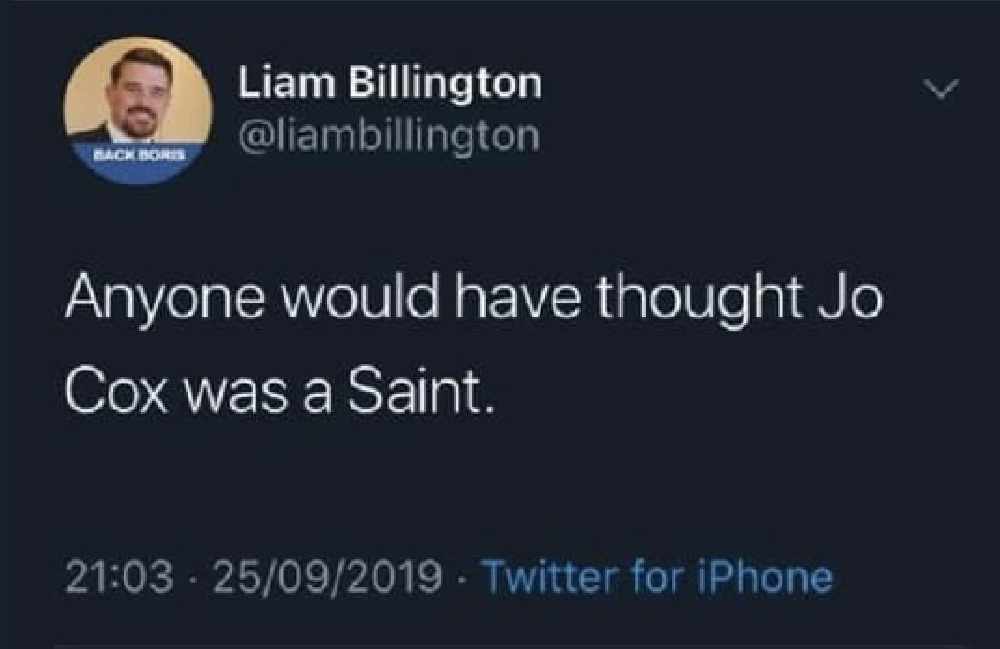 Stalybridge South Councillor Liam Billington has faced public backlash following a tweet about murdered MP Jo Cox.
The tweet, which has since been deleted, said that "Anyone would have thought Jo Cox was a Saint" – published in response to criticism that PM Boris Johnson uses "violent and dangerous" language.
Mr Johnson made his first appearance at the dispatch box in the House of Commons yesterday after his prorogation of parliament was ruled as unlawful – and was roundly told to moderate his language in reference to the murder of Jo Cox in 2017.
Cllr Billington's response was presented to MP Sir Desmond Swayne during Emma Barnett's segment on BBC 5live this morning, who said the tweet by his fellow Conservative councillor was "beneath contempt."
Ashton MP Angela Rayner shared a statement on her Facebook page regarding the comment:
"In Parliament last night passions ran high as the PM attempted to answer questions on Brexit and the unlawful proroguing of Parliament.
"The language used by the PM was widely condemned as he repeated the words over and over again that MPs asked him not to use as they were causing great offence.
"During that debate a local Tameside Tory Cllr Liam Billington who represents Stalybridge South tweeted "Anyone would have thought Jo Cox was a saint" - that comment was vile, disgusting, repulsive and hateful."
Cllr Billington had apologised for the tweets and has now deleted his account.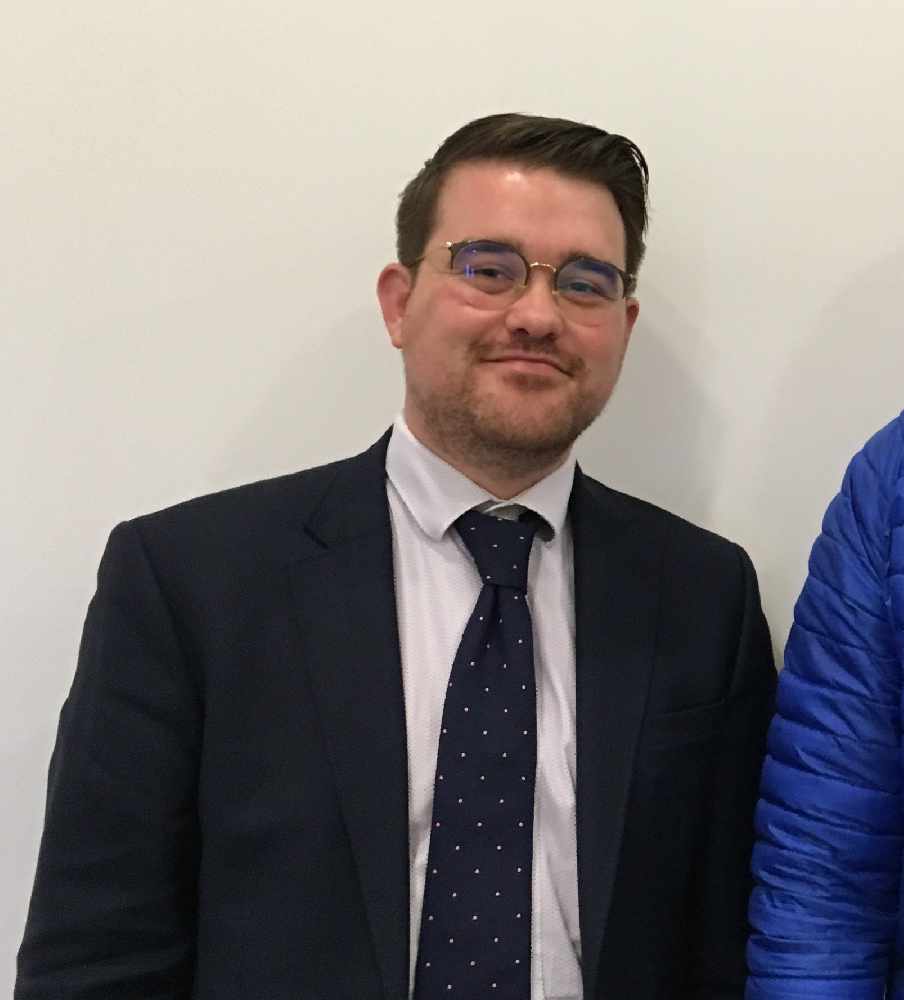 He told the Local Democracy Service: "The comment was not made against Jo Cox and I absolutely detest what happened to her.
"My comment was aimed at the MPs in Parliament who were using her name in yesterday's Brexit debate. I should have made this clearer.
"I apologise profusely for any upset I have caused as this was not my intention."
In response to a message asked by a member of the public, Stalybridge South Conservatives condemned the tweet and said that action would be taken - but that Cllr Billington would not be stepping down:
"The tweet was appalling and certainly has no backing from the Conservative group.
"Action will be taken within the group but you can't sack a Cllr and for a resignation you are looking at an election which will cost the Council hundreds of pounds.
"He will not be distributing any more tweets like that and I understand how upsetting the tweet was and I'm not making excuses for him.
"It is over the top to cost an Authority hundreds of pounds which could be spent on better things, horrible tweets and Facebook comments go on all the time from members of all parties, some are more offensive and incite violence.
"You can't ask all these people to resign - you can admonish them and say it must never happen again."
Leader of the Conservative group, Coun Doreen Dickinson, told the Local Democracy Service: "The tweet was appalling and I have had stern words with him about it.
"I distance myself from it and so does the Conservative group."
But she added that all political stripes are to blame for the increasing 'nastiness' of discourse on social media.
Labour councillor and cabinet member for finance, Oliver Ryan, added: "Liam's language is what we've come to expect of the Tory Brexiteer Right who've toxified political discourse in our country since the referendum.
"Hate crime has gone up, death threats to elected representatives is now commonplace and now tweets are being written to almost apportion blame to a dead MP whose message was "we have more in common than that which divides us".
"Political discourse in this country and respect for those even with differing views no longer exists."