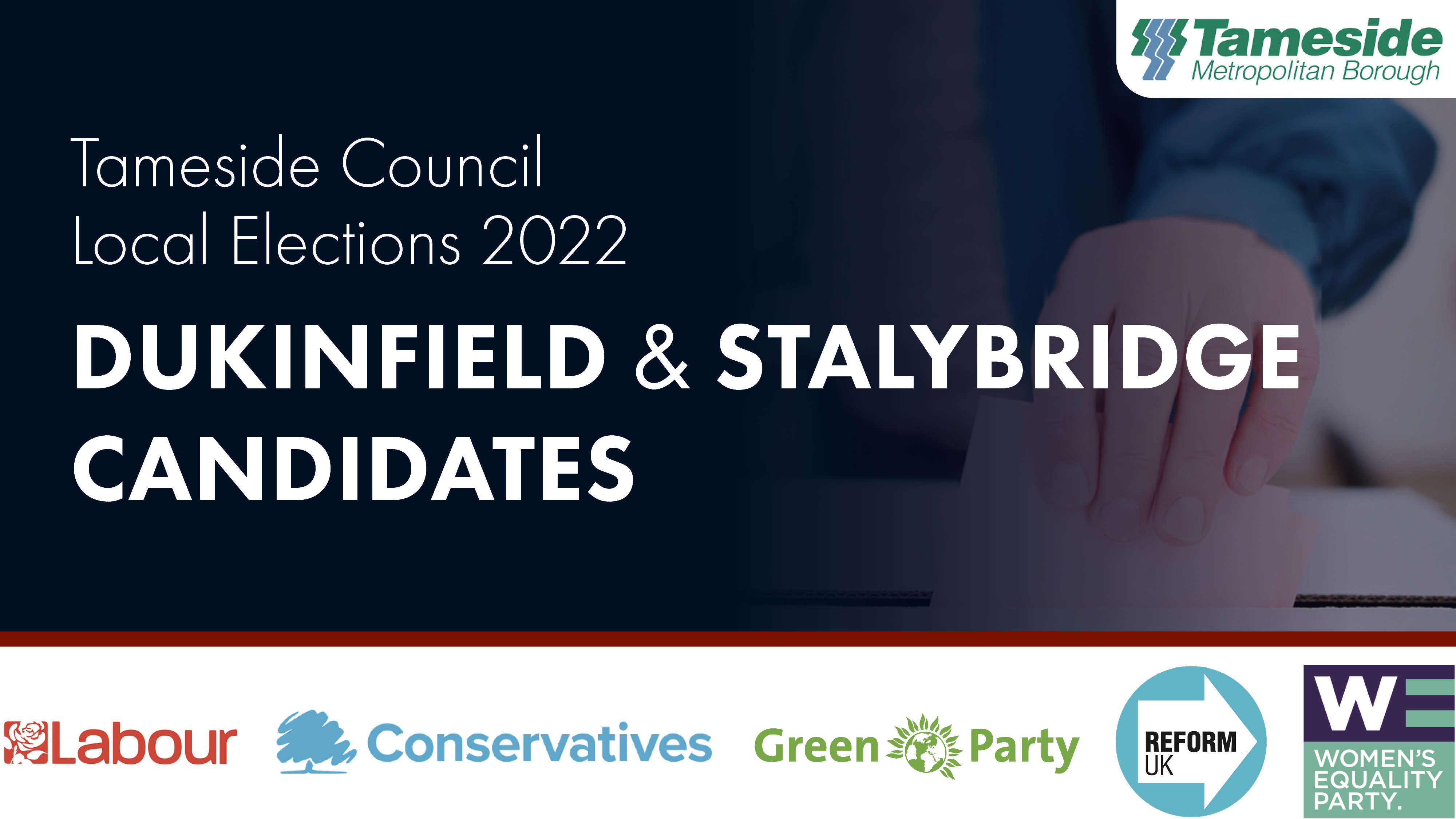 Voters in some wards will go to the polls on Thursday 5 May to elect their representatives on Tameside Council. Here's your guide to candidates standing across Dukinfield and Stalybridge, who were asked to tell us what they aim to do for the area.
Dukinfield
James Cooper (Conservative)
Labour has abandoned Dukinfield over the past few years, as we have seen all the money being spent elsewhere in Tameside.
Ashton gets a new indoor and outdoor market, a new bus station, the Metrolink, new council offices and college buildings, and the old swimming baths have been renovated. Droylsden has had a marina and new office buildings. A brand new multi-million pound health and leisure centre has opened in Denton, and Hyde is promised new swimming baths.
But what have we had in Dukinfield? Higher Council Tax bills to help pay for all this elsewhere, but nothing for us.
The local Labour councillors have failed us all in Dukinfield. Not only have they failed to bring new investment to our town, they failed to keep our local swimming baths open. Just what is the point of Labour locally?
On May 5th you have the chance to vote for the change we need in Dukinfield. Re-electing the same, tired Labour councillor won't do anything for us. Give me a chance to do something different, stand up for Dukinfield and fight for the change we need. Vote for James Cooper, vote for Dukinfield.
Jackie Lane (Labour)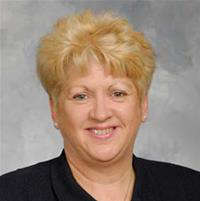 I would like to take this opportunity to thank the people of Dukinfield for their support over the years of having the privilege of being one of your councillors.
Alongside going to various council meetings, training and working tirelessly on behalf of the community of any issues brought to my attention, which includes the constant complaints about speeding cars, which we have been going to various locations to monitor and record data using a speed gun and working closely with the GMP.
I have also been active undertaking voluntary work with The Poppy Appeal, Macmillan Nurses, Women's Domestic Violence, Mental Health and arranging lunches for our Dukinfield senior citizens.
My voluntary work includes working with the NHS vaccination program over the last two years assisting staff who work under great pressure. I am also a trustee at the Together Centre at Loxley house.
During the lockdown period I have supported our community by shopping for vulnerable groups, contact calls for the isolated and lonely, and delivering hampers and meals.
More recently I have been involved promoting the collection of much needed items for the people of Ukraine whose needs are desperate due to the war.
Thank you once again and I promise to continue to work hard for the people do Dukinfield where I was born, educated and grew up.
Julie Wood (Green)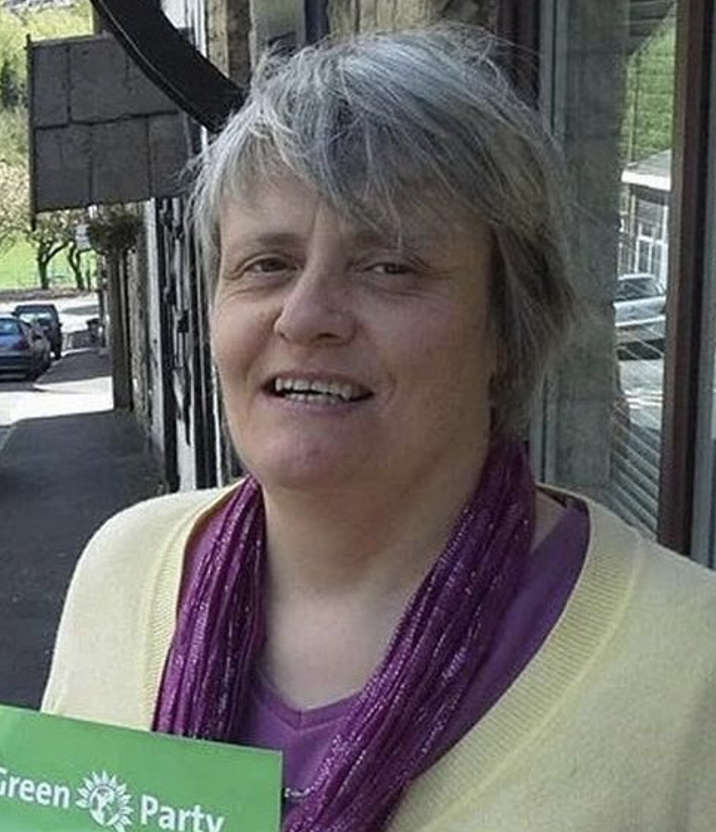 I work for a mental health charity and am active in my local church. I believe this breeds empathy and understanding.
Having stood here in Dukinfield for many years, coming close to winning in 2019, I am electable as well as resilient. I am delighted to be standing again to give people a realistic alternative to Labour.
It is crucial for democracy to have balance and diversity within the Council. We have an established Green Councillor in Ashton and nationally we have increased our numbers of Councillors more than any other party in percentage terms. We can provide that balance and diversity.
I support better public transport and safer walking and cycling to reduce our reliance on cars, cutting pollution and reducing congestion, for those that need to drive.
I support Green Party policy to protect valued greenbelt for people, wildlife, to guard against climate change and alleviate flood risk. Affordable, sustainable housing, built for the benefit of people rather than developer profits is what we need.
Dukinfield / Stalybridge
Linda Freeman (Green)
I have lived in Stalybridge for 20 years and worked in the NHS in Tameside and Trafford. I am standing so that there is an opportunity to vote Green in this ward.
As a Green Councillor I would want to see real practical progress on Tameside's recently published Climate Change and Environment Strategy. It is over two years since a climate emergency was declared in the borough, but as yet we have no definitive action plan.
We have an opportunity to address both climate change and the enormous increases in energy costs through a project on home insulation for warmer homes, lower energy bills and less CO2. Improvements to our walking and cycling infrastructure and better cheaper public transport could save on expensive driving, reducing both pollution and CO2. There are examples to learn from in Green-led councils across the country.
Kurt McPartland (Conservative)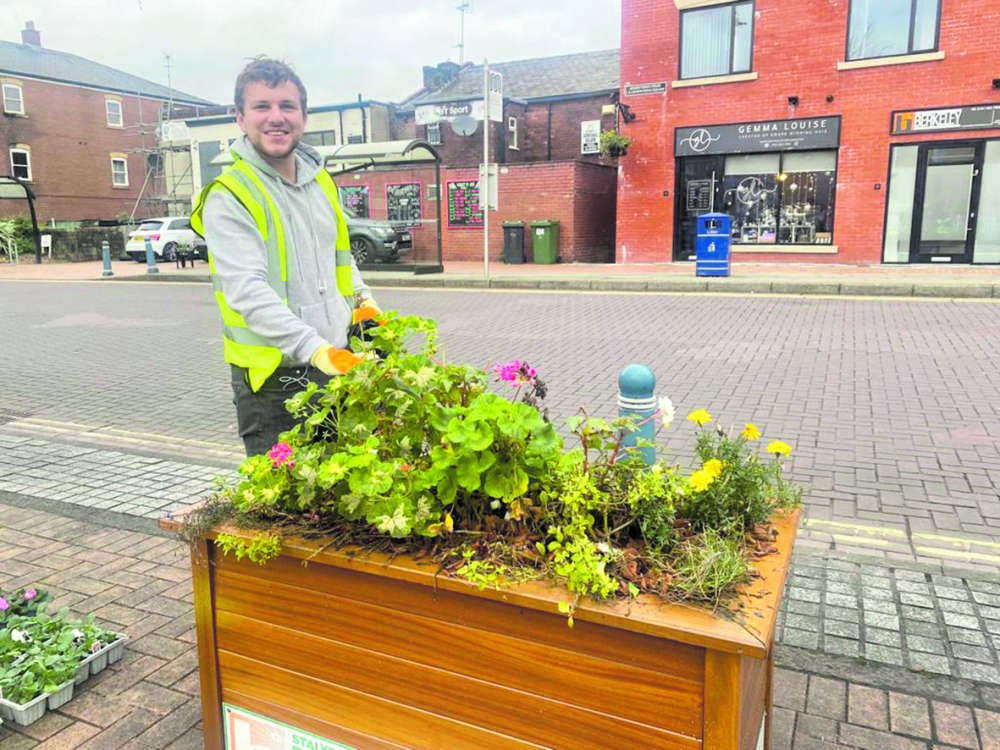 Last year I lost the election by just 13 votes, but I haven't sat back in the past 12 months, I've rolled up my sleeves and helped local residents with their problems, volunteered with litter picks and fundraised for charities.
But what has the Labour candidate done over the same period as your councillor? Our market hall remains closed. The old police station has still not been demolished. And now she is putting in 'gender-neutral' toilets at St John's Primary School without asking parents. As the father of a little girl, I believe they need their own space, and I will stand up for our children against such woke nonsense.
I grew up in a council house in Copley with my seven other siblings. Times were hard.
It's why I have a strong work ethic today, holding down two jobs, and why I want to be your councillor - to help people and make life just that little bit easier.
As a former Labour voter, I came to realise that they just hold people back. Just look at the state of our town centres, failed services and poor life chances. It's time for change. So, on May 5th vote for that change, vote for Kurt McPartland.
Eleanor Wills (Labour)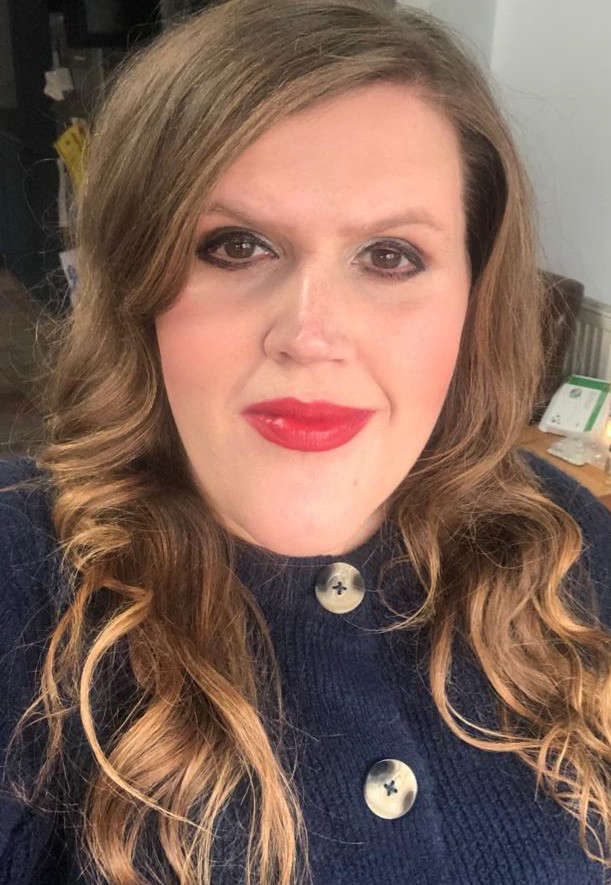 It's been a privilege to represent the residents of Dukinfield and Stalybridge, an area that I've lived all my life and now raise my three young children in. The strength of community across Dukinfield and Stalybridge has always been evident and remains a driving factor in my desire to live, work and represent everyone here equally.
I want to continue to be a strong voice for our wonderful community in Dukinfield and Stalybridge.
In recent years as a local representative, I have been responsible for delivering the amazing Stalybridge Street Fest, starting the autism partnership board and opening three new food pantries as well as opening the new Stalybridge community hub.
If elected I intend to continue with that work and look at the local issues impacting our community such as local crime rates, our local green agenda and access to public transport in and around Dukinfield and Stalybridge.
Stalybridge North
Sam Gosling (Labour)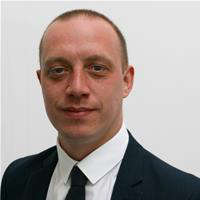 I am honoured to be the Labour Party candidate for Stalybridge North.
The last four years as a councillor have been a great experience for me and I really feel like I have contributed a lot to the improvement of our town.
As the chair of the Stalybridge Advisory Group, we have made some solid plans for the regeneration of Stalybridge and I am looking forward to the future and what it will bring. I regularly volunteer at George's Kitchen cooking food for the elderly in the area and I volunteer whenever I can at community events. I am a father of two young boys, and I believe that we need to offer more for the younger generation growing up in our town.
I have been heavily involved in the culture offer in the town and I have a passion for music and events, and I believe it is important to have this voice within the council.
I have held regular charity nights through live events raising thousands of pounds for local foodbanks and homeless charities and would continue to do that if re-elected. My main priority is to make Stalybridge the place to be in Tameside for culture.
Alice Mason-Power (Green)
I live in Stalybridge with my husband and two young children, and I'm a teacher working in special educational needs. I've been here for four years and I am standing in Stalybridge North to give the area the chance to vote for a local Green candidate.
I believe that Tameside needs more Green Councillors in order to challenge and progress the council's recently published Climate Change and Environment Strategy. Despite the council publicly acknowledging the climate emergency, we still have no defined targets or action plan.
Green councils across the country are already working hard on actions such as improved cycling and walking infrastructure, and better and cheaper public transport which have the immediate effect of reducing pollution and carbon emissions, as well as helping local people with the rising costs of fuel.
Considering the rocketing rise in energy bills, investing in home insulation must also be a priority.
Electing more Green Councillors is the key to our council acting to make our community greener and safer and I am standing to give voters in Stalybridge North the chance to do so.
David Tilbrook (Conservative)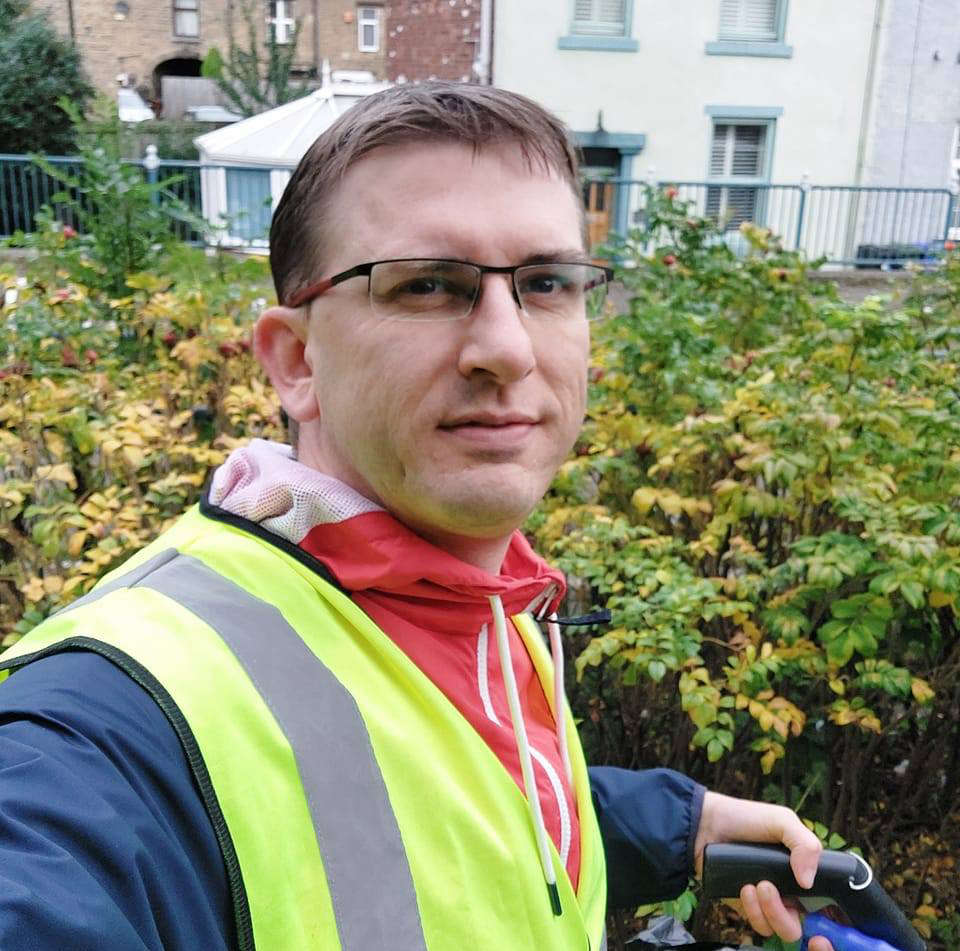 I've lived in Stalybridge for over 20 years. As an active member of the community, I am involved with several groups, including George's Kitchen and The Big Local.
As a big advocate of enabling communities to come together, if elected, I'll be able to support existing groups and help set up new ones.
I support residents in hoping to block the development at the back of Churchfields estate as I'm against building on any greenbelt land.
Stamford Park is a beautiful space which contains the historic Conservatory. I support the group trying to save it from demolition and am pleased to see that they have so far managed to keep it open, despite all Labour Councillors voting to knock it down.
I am fully against the CAZ proposal that was put forward by Labour for Greater Manchester. If you want a Councillor who will actually represent your views, not just follow the party line and will work all year round, then please vote for me in May. Don't just hope for change, vote for it.
Stalybridge South
Nick Axford (Labour)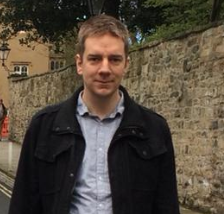 On May 5th, voters across Tameside will have a choice – to vote for the Conservative Party whose actions have led to a cost of living crisis where families are struggling to heat their homes and put food on the table, or to vote for the Labour Party who will put families and pensioners first.
I am asking for your support so that I can be a strong voice for Stalybridge South against the callous indifference of this government. As your councillor, I will work to bring investment, jobs and opportunities into Stalybridge whilst supporting the public services that have been cut to the bone by 12 years of a Conservative government.
I have been inspired by the community response across Tameside over the last couple of years, as we have all come together during difficult times. Sadly, we are still in hard times as we face a financial crisis caused by the actions of a government that do not care about ordinary people. I am asking to be the voice of the community so that together we can stand up and tell the Tories – enough is enough.
Liam Billington (Conservative)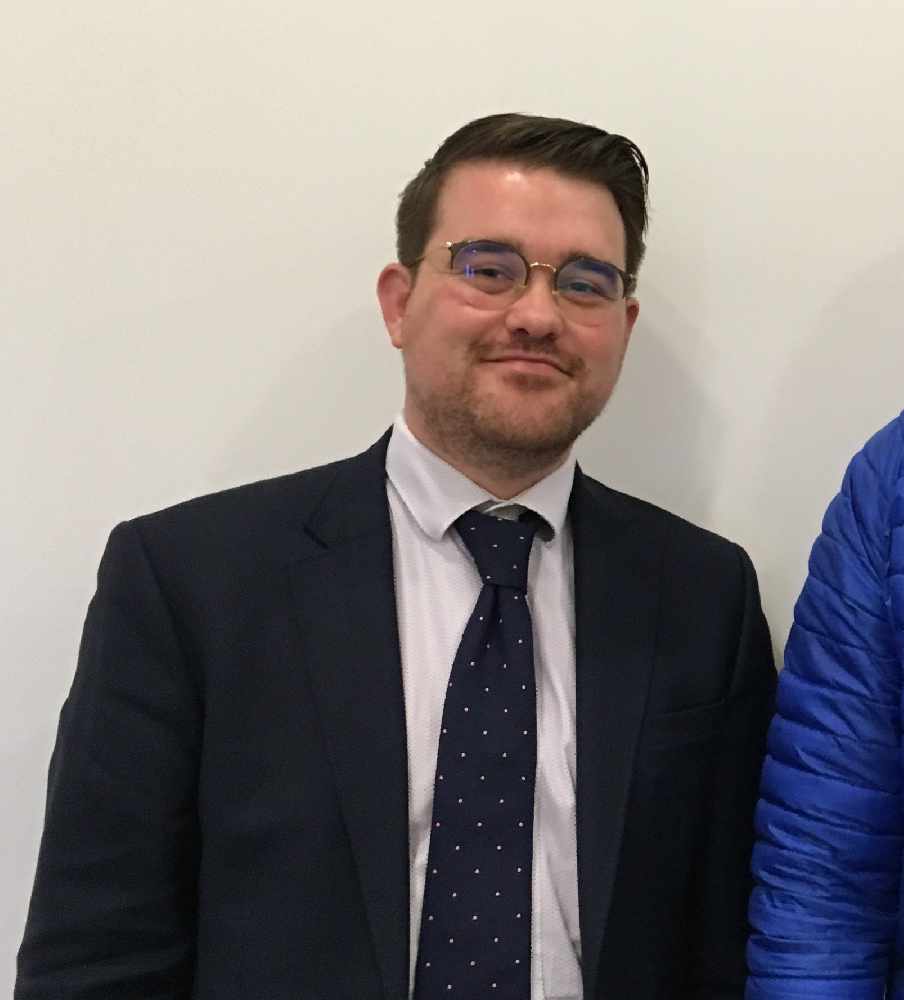 Over the past four years as your councillor, I have worked hard to ensure our communities are good places to live by working on your priorities…
• Keeping our town safe - working with the police to tackle anti-social behaviour and burglaries, supporting Home Watch and residents' associations, and getting a Public Space Protection Order for Stalybridge Town Centre.
• Keeping our town clean - by volunteering in local litter picks and arranging for the removal of fly-tipping and rubbish.
• Keeping our town green - campaigning against building on the countryside, planting flower beds in our town and supporting residents with planning issues.
• Keeping our town going - supporting small businesses through the pandemic, opposing the clean air tax, getting potholes and pavements fixed, and lampposts repaired.
These are local elections where you decide who will run your council and I am fighting this election on local issues that matter to you.
The Labour candidate that lives in Audenshaw will talk about national issues or repeat the same broken promises that we've had from the past 44 years of Labour running the council. We have had enough talk, now is the time for action. Please re-elect me so I can continue to serve and deliver for you.
Amanda Hickling (Green)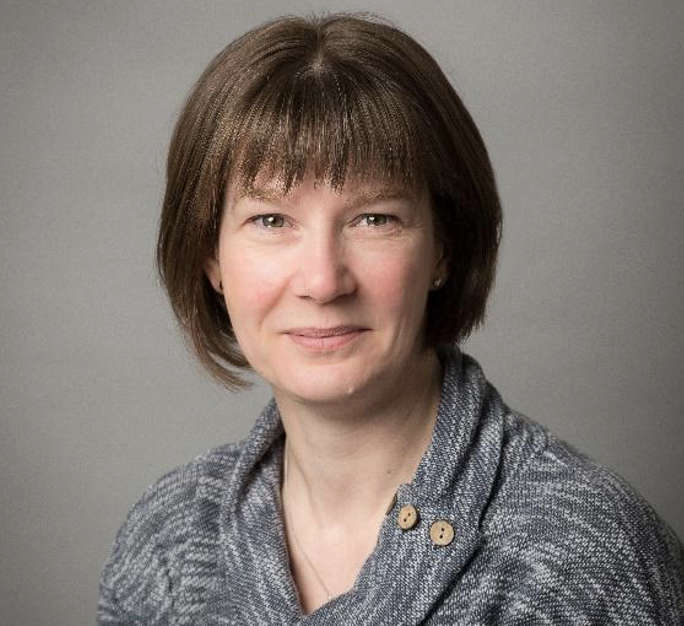 I have my own sewing business; teaching and making/altering clothes and host coffee mornings and fundraising events. My husband and I moved to Stalybridge to start a family and now have 2 girls.
I am standing as a candidate because I believe Green politics can change our lives for the better.
As a Green Councillor I would work to progress Tameside Council's recently published Climate Change and Environment Strategy. The council declared a climate emergency two years ago but there are still no defined actions or targets, despite an already agreed Greater Manchester Environment Plan for 2019 - 24.
I would campaign for retrofitting home insulation as a starting point to tackling the cost-of-living crisis.
We also champion better transport planning, and safer streets, aiming that every child can walk, cycle or scoot safely to school, and play outside in clean air.
I'm hoping to join our established Green Councillor in Ashton and the growing number across Greater Manchester.
Read more from the Tameside Reporter
Click here for more of the latest news
Click here to read the latest edition of the paper online
Click here to find out where you can pick up a copy of the paper