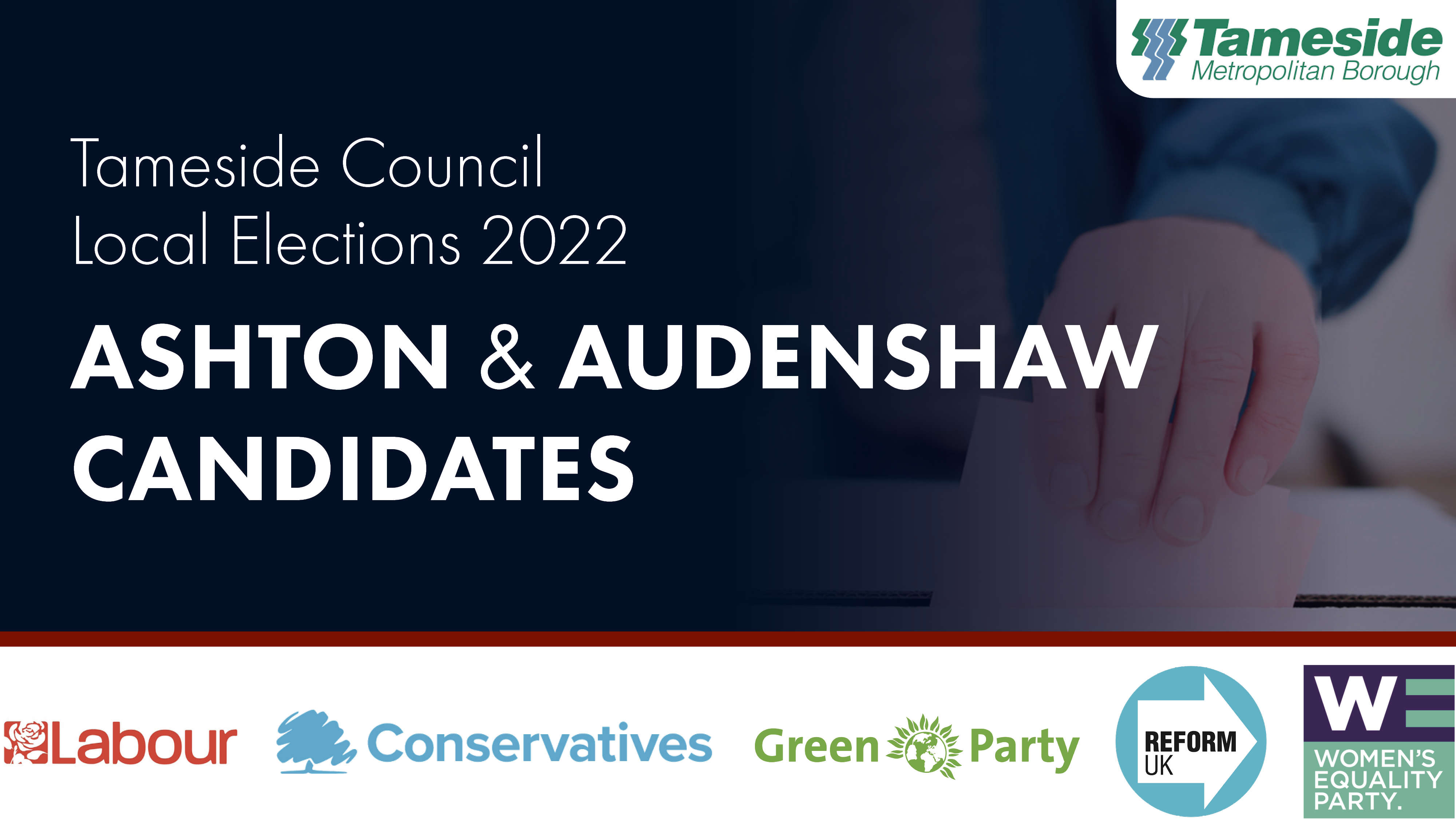 Voters in some wards will go to the polls on Thursday 5 May to elect their representatives on Tameside Council. Here's your guide to candidates standing across Ashton and Audenshaw, who were asked to tell us what they aim to do for the area.
Ashton Hurst
Dolores Lewis (Labour)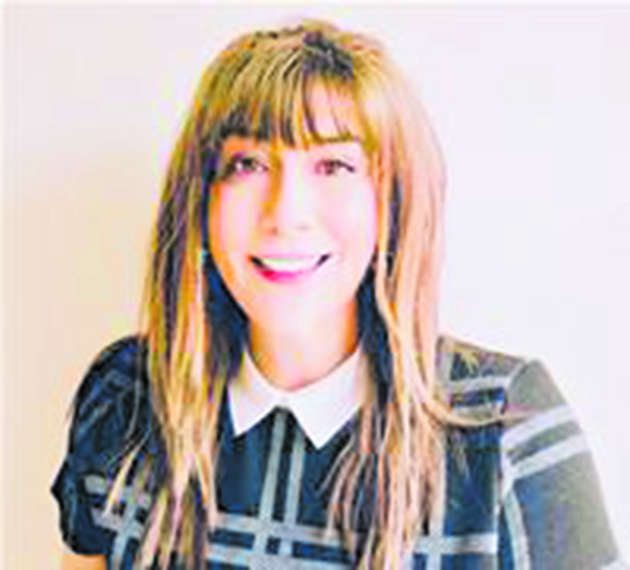 I am delighted to be standing for re-election as your Labour Councillor here in Ashton Hurst.
The coronavirus pandemic tested the Ashton Hurst community like never before, but I was so heartened by the way we pulled together to support one another.
We are now facing a new challenge – the devastating cuts imposed on Tameside by this Conservative Government who have slashed £200 million from the council's budget, axed thousands of police from our streets and created a homeless epidemic.
Just when you thought things couldn't get any worse, this month the Tories have removed the Fuel Cap which means your energy prices will soar by over 50 per cent, the price of petrol and diesel has risen alarmingly and inflation is rampant.
The Tories are also making our older residents suffer by withdrawing the Triple Lock promise meaning the State Pension will be capped at a lower rate for many.
Despite these challenges, I have fought tooth and nail to ensure Ashton Hurst gets its fair share. I will not promise something I cannot deliver and I will not take credit for the achievement and hard work of others. I really hope you will consider giving me your support on May 5th. Thanks.
Lucy Turner (Conservative)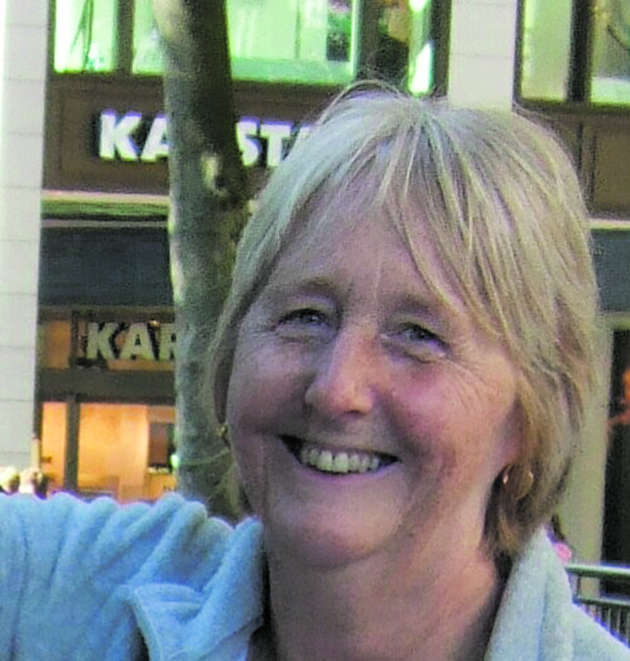 Hurst is a great place in which to live, work and bring up a family – but I know there are many things that you want to see improved.
Whilst Labour councillors have cut local services, they have hiked up our Council Tax bills. But what do we see for this extra money they take from us? Dirtier streets, fewer bin collections, unsafe roads due to speeding, a market that has been ruined and a town centre that even council officers say is "not fit for purpose".
As your local councillor I will campaign for extra money to improve road safety, work to protect our historic market, and invest in our town centre to help create jobs for our children and grandchildren.
The Conservative Government has already given £20 million for Ashton town centre renewal. By cutting councillors' allowances by 10% we can invest the savings in tackling crime and anti-social behaviour. Money for the benefit of the many, not just for the few. Last May, you elected Dan Costello as your councillor. He has achieved so much in the past year. This year, if you elect me I will work with Dan to create a strong team to deliver more of the change we need in Hurst.
Ashton St Michael's
Bill Fairfoull (Labour)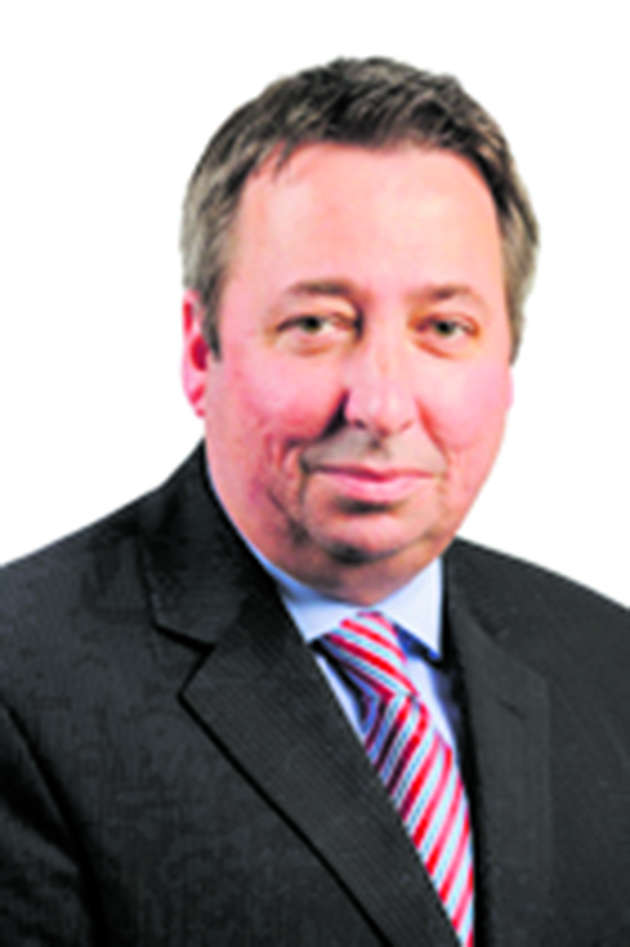 Once again I am honoured to have been selected as the St Michaels' Ward Labour party candidate.
I was first elected in 2010 which coincided with the Tories coming to power. Since then we have seen over £200m taken away from our local budget.
This has meant that it has become more difficult to provide the services that local residents expect and deserve. More worryingly intense pressure is being placed on the social care services that we provide to our most vulnerable children and disabled and elderly people.
Despite this, along with my ward colleagues Cllrs Yvonne Cartey and Jean Drennan, have tried our best for the residents of St Michael's and offered support when dealing with the many challenges we all face.
That is why the government cuts are so unfair. The Tories are targeting hardworking selfless people who deserve better.
It is important that St Michael's has a representative who will fight to protect what we already have and to ensure that the ward gets its fair share of the pot in the future no matter how difficult our currency financial situation.
With your support and through hard work I will continue to commit, along with my colleagues, to achieving these goals and more for St Michael's.
Victoria Golas (Conservative)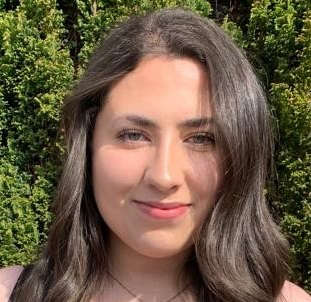 Too often people rightly complain about 'gangs of youths' intimidating residents on streets corners. But often they have nowhere to go to see their friends and are not a threat to anyone.
As someone younger, I want to put the younger person's voice forward in the council chamber. I want to ensure that there is somewhere for them to go so they aren't intimidating anyone, and people can feel safe whilst out and about.
When I look at the local councillors in St Michael's, I see three older people out of touch with the needs of younger residents. The same is across most of Tameside, with the vast majority of councillors being retired. There is no-one to fight for your children and grandchildren.
But for those that are up to no good, I want to see greater deterrence and punishment. On top of the extra 521 police officers patrolling the streets of Greater Manchester since the last General Elections, the Conservatives locally would cut councillors' allowances by 10% and spend the savings on tackling crime and anti-social behaviour.
Only a vote for me, your local Conservative candidate, is a vote to make our streets safer.
Keith Whitehead (Green)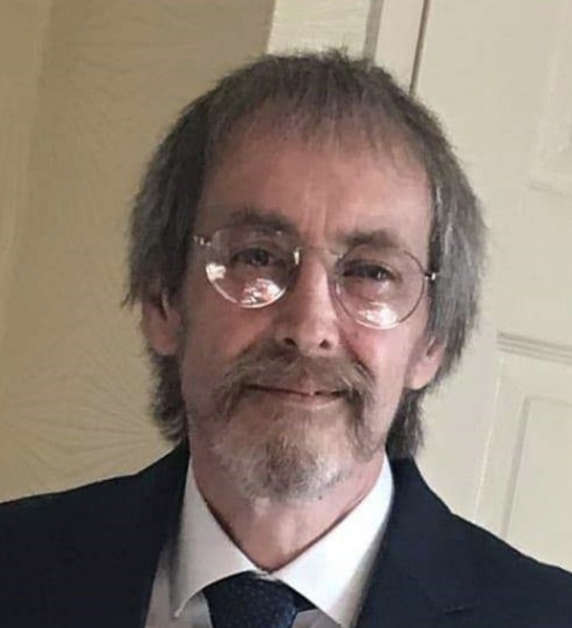 I have lived in Ashton for almost my entire life. I have been volunteering throughout Ashton since I retired seven years ago.
Throughout the pandemic and continuing on I have been working as a community key worker, collecting shopping and prescriptions for vulnerable residents throughout Ashton.
As a Green Councillor I would work to progress Tameside Council's Climate Change and Environment Strategy. The council declared a climate emergency two years ago but there are still no defined actions or targets, despite an agreed Greater Manchester Environment Plan for 2019 - 24.
I would campaign for retrofitting home insulation as a starting point to tackling the cost-of-living crisis.
I am standing to give the people of St Michaels the opportunity to elect another Green Councillor following the election of my Green Party colleague in Waterloo. I would be delighted to join the growing number of Green Councillors in Greater Manchester.
Labour and Conservatives can no longer claim that a Green vote is a wasted vote on May 5th.
Ashton St Peter's
Joyce Bowerman (Labour)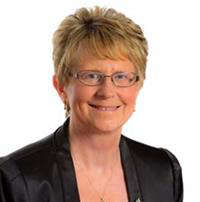 I feel proud and honoured that, once again, I have been chosen as the Labour Party Candidate to represent St Peter's Ward in the 2022 local elections on 5th May.
I have lived in St Peter's Ward all my life and I see first hand the problems and needs of our community.
The Covid pandemic caused great hardships for everyone in our ward but it was heart-warming to see our community pulling together and helping and supporting each other during that very distressing time. We are pulling together once again now to help and support the people of Ukraine and our own Ukrainian community here in St Peter's following the Russian invasion.
Years of Tory cuts have imposed the biggest economic and social crisis for many years with our community now facing rising food prices, more families having to use food banks, energy prices spiralling out of control resulting in soaring energy bills and people having to make the terrible decision between "eating or heating".
The residents of St Peter's Ward should not have to bear the burden of Tory cuts so please vote Joyce Bowerman and we will let the Tories know that the people in our community stand together and I will make sure that our voices are heard. Thank you.
Trevor Clarke (Green)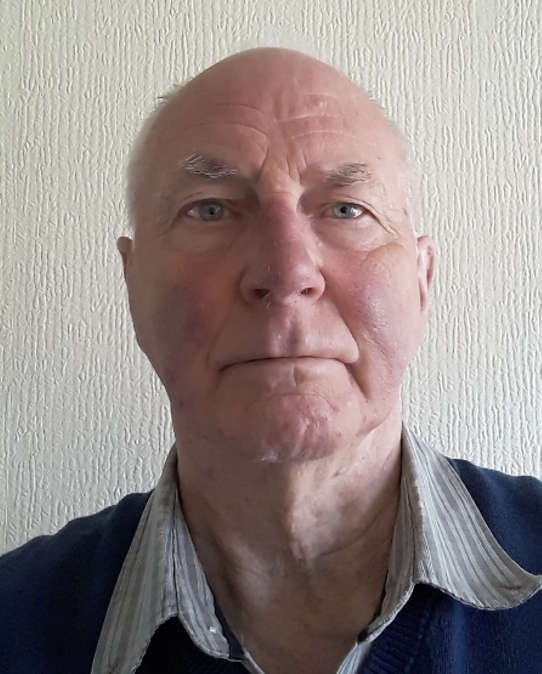 For years I have supported Green Party policy to ditch fossil fuels, for environmental reasons, and invest in renewable energy. Inaction by successive governments has left us at the mercy of high fossil fuel prices set by globalised markets when we could be enjoying cheap energy from renewables.
I would fight for council support to fund this, for council buildings and homes.
I also fully support the roll out of effective and inexpensive home insulation to lower fuel bills and carbon emissions whilst making homes more comfortable and creating local jobs.
I would push to implement innovative schemes to kick start this, starting with housing associations where the Council has influence.
Tameside councillors sit on the board of the Greater Manchester Pension Fund. I would work to get the fund to sell its fossil fuel investments. These fuels are no longer cheap and a just, but rapid, transition is essential to phase them out, so the fund and its pensioners are not left with worthless investments.
David Rose (Conservative)
As I walk round St Peters, residents tell me that in many ways Ashton is great, but there are also many things that need improving.
The town centre is dirty, the shops are struggling, and the market is slowly dying. Residents are fed up with the neglect under Labour and the lack of a plan to improve things. Even council officers agree, saying that Labour's plans are "not fit for purpose".
The Conservative Government is investing £20 million into Ashton town centre to undo the mismanagement by the Labour councillors and bring much-needed jobs to Ashton. Local Conservatives would introduce two-hours free parking to bring the shoppers back to the town and make our high street thrive once more.
But we would also cut councillors' allowances and use the savings to invest in tackling crime and anti-social behaviour. Along with the new police post opening in the market hall and the extra 521 police officers patrolling the streets of Greater Manchester since the last General Election, we will ensure that Ashton is safe, and no-one will fear coming into the town.
For too long Labour has held St Peters back. On 5th May you can give St Peters the change it needs by voting Conservative.
Ashton Waterloo
Vimal Choksi MBE (Labour)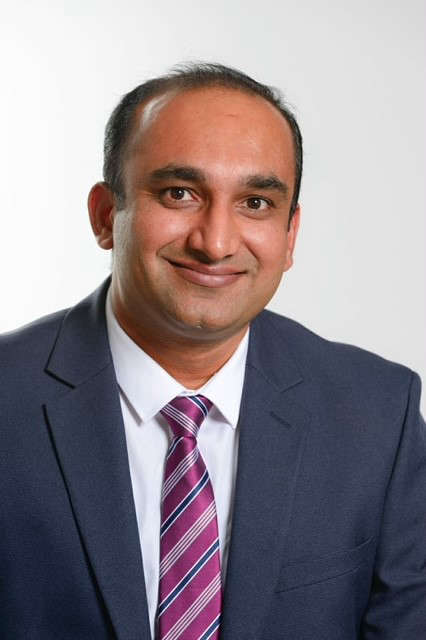 I want to thank the people of Ashton Waterloo ward for electing me in 2018 with 57 per cent of the vote. Once again, I am humbly requesting your support as the Labour candidate for the upcoming election on Thursday 5th of May.
I am proud to have received an MBE from HRH Princess Anne on 23rd of February for my community work across Greater Manchester. I serve as the Chair and Trustee at the Richmond Street Community Centre and recently raised funding for the much needed defibrillator. I also support Pauline Town's We shall overcome campaign, supported Ukrainian Appeal and Christmas toys appeal.
Over the last four years, I have worked tirelessly on many local issues and delivered strong and effective representation to tackle issues such as increase in criminal activities, fly tipping, housing, planning, green spaces, street lighting, road repairs and capital investment in our ward.
My pledges include #clean, #safe and #green Waterloo. I have organised regular litter picking, worked with Greater Manchester Police to deter and detect crime, and worked towards hundreds of trees planted to improve our air quality as well as the environment.
I have a solid track record of working with the council and 4C Community Centre to ensure that pledged funds are awarded to enable completion of the wonderful community centre. I am proud to say that 4C Centre is a jewel in the crown of our ward.
I take immense pride in delivering as your local ward Councillor, honesty and integrity are very important to me. I am committed to the people of Waterloo ward. Please re-elect me as your ward councillor.
Pamela Daniels (Conservative)
As a Waterloo resident of many years, bringing up my family here, I am standing for the local council as I want to make sure that our area is a safe, pleasant place, where others can raise their family too.
I know life isn't easy at the moment. It is during times like this that we look to our politicians for help. The Conservatives in Government have helped us with the £150 non-refundable Council Tax rebate, £200 for help with energy bills, increasing the National Insurance threshold, supporting the lowest paid with an increase in National Living Wage, and cutting the price of petrol at the pump.
In contrast, Labour have heaped extra worry on local families by hiking their Council Tax bills yet again. But, when the Labour candidate takes home over £16,000 of local taxpayers' money, he can afford to vote for the rise. Even your Green Party councillor voted for the rise.
We need more councillors who understand the difficulties ordinary people are facing. If you elect me on 5th May, I will listen to you, vote to keep our Council Tax bills down and work to make Waterloo's future even better than its past.
Lorraine Whitehead (Green)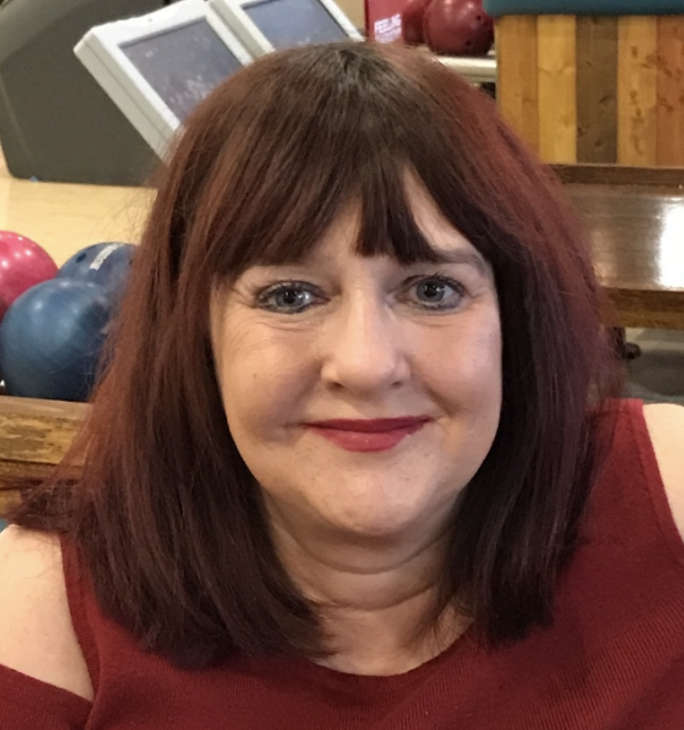 I have lived in Waterloo ward for most of my life and have been extremely active in the community.
I am standing to give voters the chance to elect another Green Councillor for Waterloo alongside Lee Huntbach. I'm looking forward to joining the growing number of Green Councillors across Greater Manchester.
Following our climate emergency declaration over 2 years ago and despite an already agreed Greater Manchester Environment Plan for 2019 – 24 there are still no defined actions or targets in Tameside. As a Green Councillor I would work to make meaningful progress on this.
I would campaign for retrofitting home insulation to help tackle the cost-of-living crisis. During the pandemic I initiated a Covid emergency support scheme, shopping and picking up prescriptions for vulnerable and shielding residents.
I also organised a charity voucher scheme partnering struggling residents with local shops for food and other essentials. I received a Special Recognition award for my part in Anthony Seddon Trust's 'Queens Award' as well as raising funds for Willow Wood Hospice.
Audenshaw
Danny Mather (Conservative)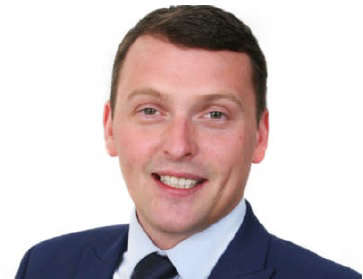 When I talk to residents the message is clear - they want someone who will roll up their sleeves and get stuck in for our area.
Over the past few years, I have worked hard for our community - leading volunteers in litter picks, planting flowers in the park, campaigning to protect our children by fighting to cut traffic speeds and stop the off-road bikes, lighting up the Memorial Gardens at Christmas, and pressing for the restoration of the Trough.
What has my Labour opponent done? As the cabinet member for finance, he has put up our Council Tax bills; actively choosing to make life more difficult for us all. On top of that, he hasn't even made a bid for extra Government levelling-up funds to improve our town. In fact, we are the only town in Tameside without a library.
As usual, Labour's efforts have all been focused on Ashton. They don't care for Audenshaw and just take your vote for granted. We need change – change from Labour's failures and indifference.
Last May I was just 82 votes shy of winning. So, your vote really does make a difference! As your local Conservative councillor, I will work hard all year round for you, your family and our communities.
Luke Robinson (Green)
I have lived in Tameside for one year and have worked in Manchester for seven years. I am standing to give the people of Audenshaw the opportunity to vote for a local Green candidate.
As a Green Councillor I would work to progress Tameside's recently published Climate Change and Environment Strategy. The council declared a climate emergency two years ago but there are still no defined actions or targets, despite an already agreed Greater Manchester Environment Plan for 2019 - 24.
Given the dramatic increase in the cost of living, the obvious actions to pursue are firstly home insulation - for warmer homes, lower energy bills and less CO2.
Secondly, improvements to the walking and cycling infrastructure and better and cheaper public transport, to save on rising fuel costs and reduce both pollution and CO2. Green-led councils across the country are already working on these issues.
Oliver Ryan (Labour)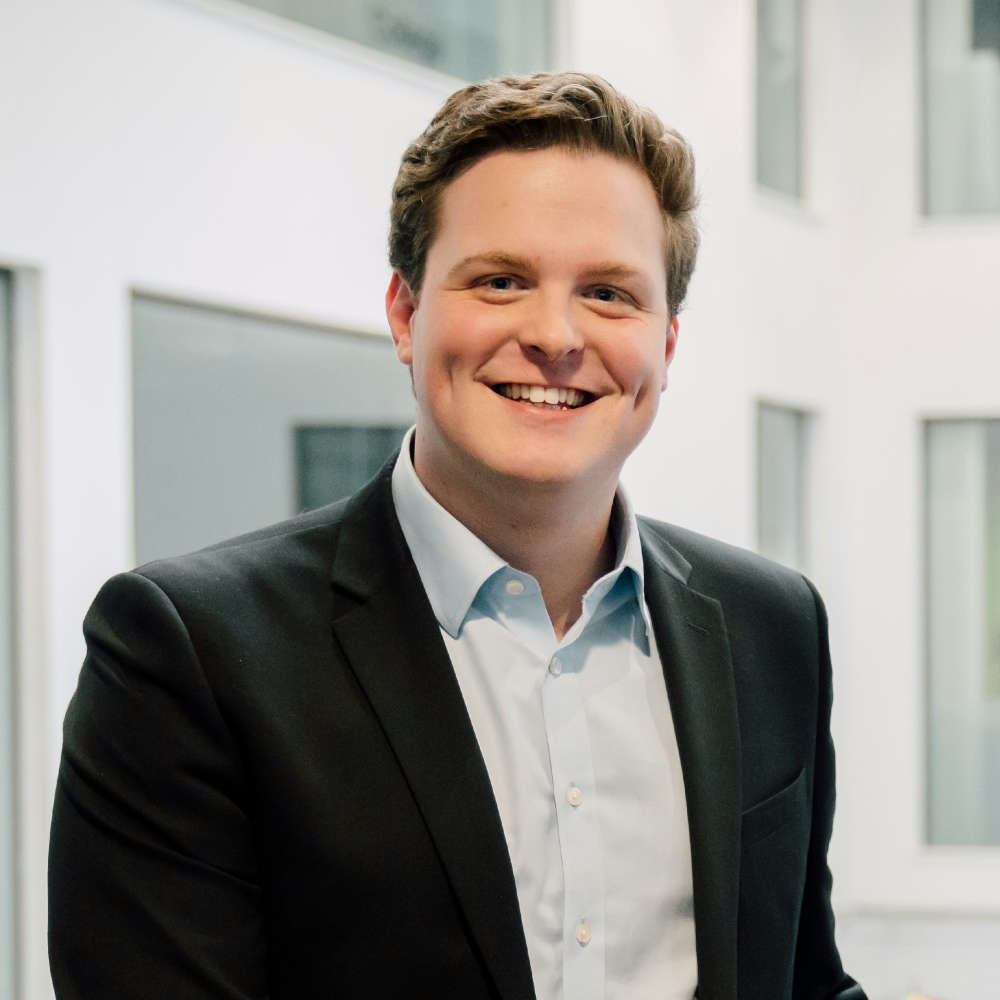 Vote Labour, for Audenshaw's Oliver Ryan on Thursday, May 5!
I love our town, I was born and raised here, I went to Audenshaw School, I'm a local school governor and homewatch leader. I've been your Councillor for the last eight years, taking the seat from a Conservative - politics can't be about party political tit-for-tat, its about people. My priority is Audenshaw.
A vote for me is a vote for cleaner, greener and safer streets - Team Audenshaw has a plan for every road in the ward and we want to make our area better. With your help and your vote, Teresa Smith, Charlotte Martin, Andrew Gwynne MP and I can continue to be a great team and a strong voice for our town.
Send Boris and his Boy in Audenshaw a message on polling day, they can't take your vote for granted.
Read more from the Tameside Reporter
Click here for more of the latest news
Click here to read the latest edition of the paper online
Click here to find out where you can pick up a copy of the paper