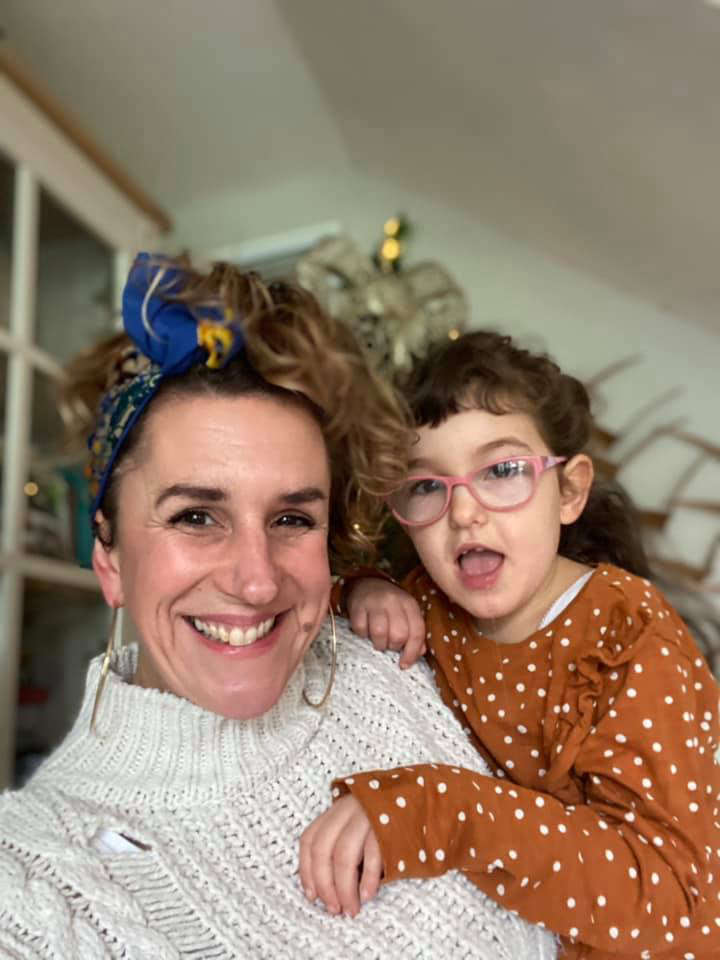 Florence with mum Jenny.
People and businesses from across Tameside are rallying to help fundraise for a Dukinfield girl ahead of a charity zipwire later this month.  
Seven-year-old Florence Croce has Late-Infantile Gangliosidosis or GM1, a rare genetic condition that means she will progressively lose nearly every skill and bodily function required to live.
Florence's family and friends have been tirelessly raising funds so they can ensure she gets the best treatment possible and enjoy life to the fullest.
On 26 September, 15 local residents - led by Florence's mum Jenny - will be taking on the Velocity2 zipwire in Wales. The zipwire is the fastest in the world and is capable of hurling passengers up to 125 miles per hour.
Denton MP Andrew Gwynne will also be taking part in the zipwire, having skydived in aid of Florence last year.
Another brave zipwirer is Shaun Delaney, owner of Hyde Accessible Transport, Mossley Private Hire and 3939 Private Hire.
Shaun donated an incredible £980 to Florence's fundraiser, taking the overall money raised to its target of £1,500. Shaun will also be providing transport to and from Wales for the group.
Speaking about fundraising for Florence, Shaun said: "I made the donation to Florence's cause as it's something very close to home. We lost a niece to a degenerative condition around five years ago so I fully understand how precious the time we get with the children is.
"I didn't realise that Florence is actually on one of my vehicles going to her school. I don't get to do the driving and meeting the children like I used to do.
"I'm looking forward to the zip wire (not!) but will give it a go. I'm happy to provide the transport to and from Snowdonia for a worthwhile cause. I'm just glad I could help in a small way."
Local businesses and music festivals are also playing their part in the fundraising.
Robert Brierley, organiser of the Made in Manchester Festival, has agreed to give 50 tickets to the festival for anyone who makes a donation in-person to Fundraising for Florence between now and 19 September. To receive one of the 50 tickets, all people have to do is visit Myzizi Designs in Stalybridge and make a private donation.
Speaking about the community effort to fundraise for Florence, MP Gwynne said: "I'm so proud of the work that the local community is doing to Fundraise for Florence. Shaun, Robert, and countless others are going out of their way to make a difference. Florence is a beautiful and inspirational little girl, and I'm so pleased that we've managed to raise such an incredible amount of money so far for her.
"I would encourage any one who is able to to donate. Anything that you can spare will mean so much to Florence and her family.
"I'm looking forward to taking the zipwire plunge in a few weeks. I'm not the biggest fan of heights, but at least I'll be taking part with lots of wonderful people who will make the leap slightly less daunting!"
To donate to Fundraise for Florence online, click here.
Read more from the Tameside Reporter
Click here for more of the latest news
Click here to read the latest edition of the paper online
Click here to find out where you can pick up a copy of the paper