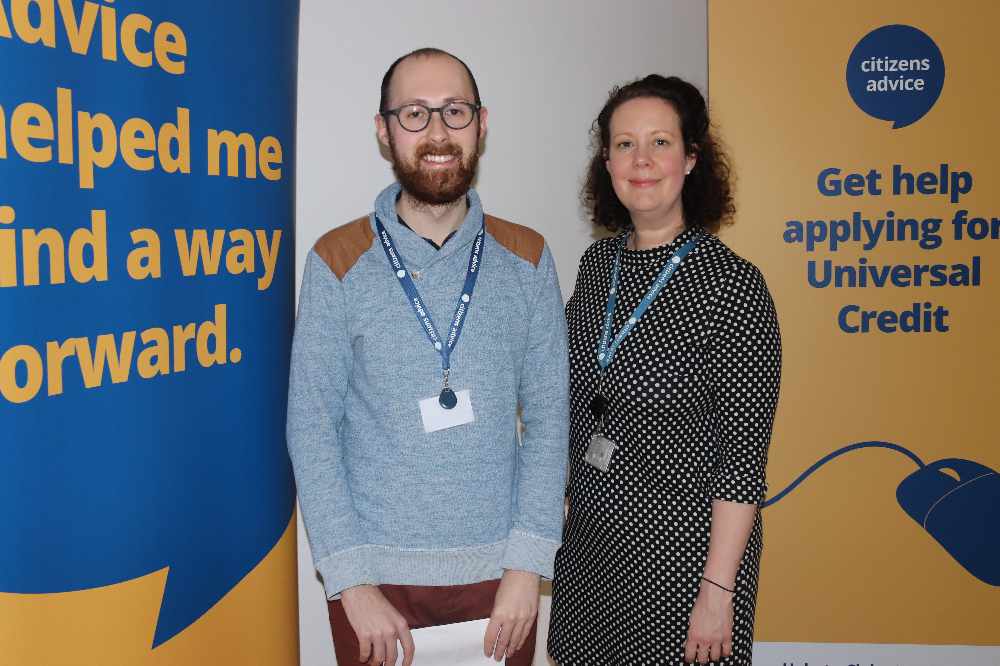 A Tameside charity has been offering residents going through fuel poverty support and advice thanks to funding they've received.
Citizens Advice Tameside, based in Tameside One on Market Place in Ashton, are able to offer additional services for their clients who are struggling to keep warm during the winter months.
The local charity was able to provide this service thanks to winter funding which has been allocated by Tameside Council's Adult Service team.
This funding was made available from central government and has all now been shared with voluntary, community, faith and social enterprise organisations in the borough to provide community-based support for those in need.
Nigel Morgan, manager of Citizens Advice Tameside, said: "This project has been a godsend in allowing us to expand our services in a way that helps vulnerable residents across the borough.
"Every year at the start of winter we see that fuel debts affect a large number of our clients, there is always a noticeable peak at this time where we see individuals experiencing fuel poverty."
Advisers at the charity found that fuel poverty issues can force their clients to choose between whether to feed their families or warm their homes. Rationing energy use and living in a cold, damp home is also dangerous to health and is a contributing factor in conditions like respiratory disease, heart disease and circulatory disease. It also contributes towards increased winter deaths, repeat visits to GPs and admissions to hospitals.
Statistics show that 20 per cent of parents living in fuel poverty regularly go without food so that their children can eat.
The effect of fuel poverty can cause disabled and elderly individuals to go into debt, which has a serious effect on their mental and physical wellbeing.
Citizens Advice clients have been advised they can save an average of £200 a year by switching energy tariffs or suppliers. Information has also been provided about insulation measures and grants which are available to residents.
In Tameside approximately 12% per cent of households will go through fuel poverty in 2018.
Cllr Eleanor Wills, Tameside Council Executive Member for Adult Social Care and Population Health, said: "This fantastic initiative is one of many across the borough helping to support vulnerable individuals. Thanks to the work of Citizens Advice, those in fuel poverty are receiving support if they're facing the choice between spending what they need to heat their homes or getting into debt."
To find out more about this scheme and to speak with an advisor, contact Tameside Citizens Advice on 0300 330 9076 or call into the Tameside One service centre between 9:30am and 12:30pm from Monday to Friday.