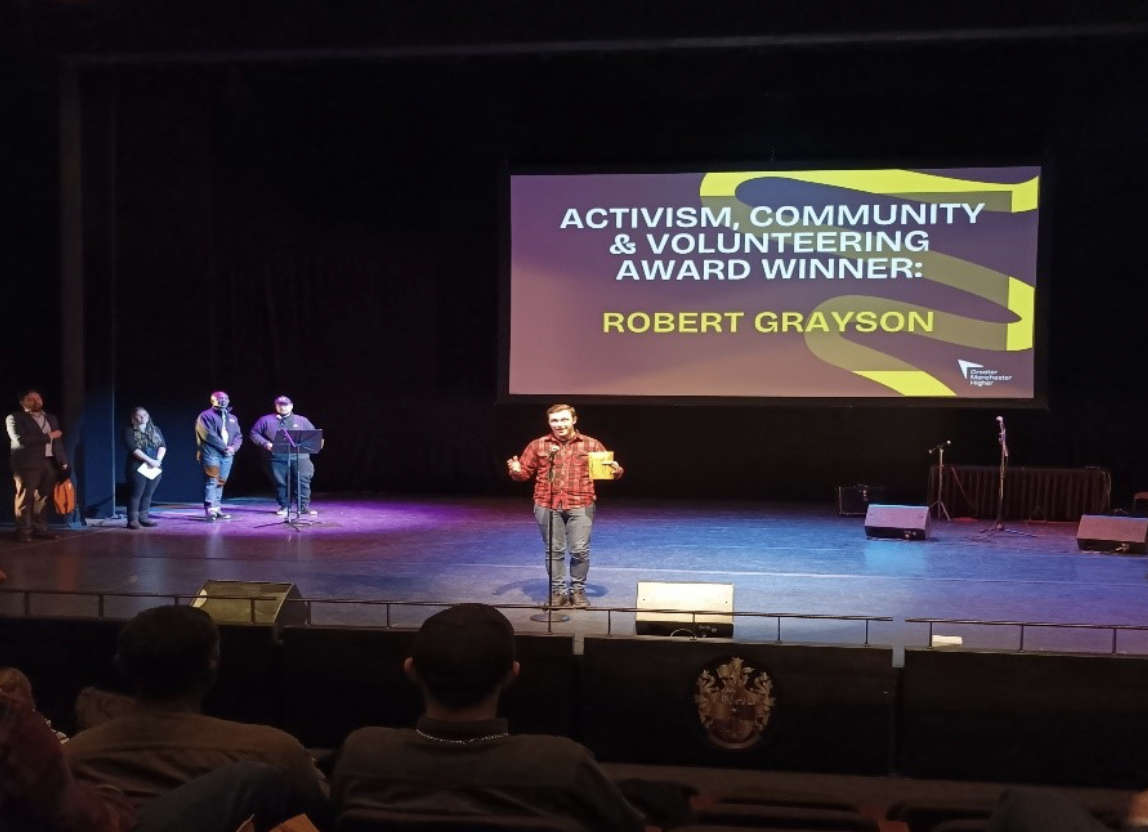 A host of activities celebrated Tameside's care leavers and shone the spotlight on their achievements.
Tameside Council took the opportunity of National Care Leavers Week to host a series of celebratory, informative and motivational events.
The full week of activities featured a cinema trip, a relaxed pizza and games night where young people had opportunity to meet up and chat about their experiences, and a trip to Blackpool and The Arcade Club. Tameside's Leaving Care Service also joined up with the Greater Manchester Youth Network to offer team building activities during the week.
The service also attended the Greater Manchester Care Leaver Awards and were delighted and proud to see one of Tameside's young people, Robert Grayson, receive an award for Activism, Community and Volunteering.
Morrisons in Dukinfield also donated a wonderful hamper for a prize draw, with Nicole being the lucky recipient.
The young people were delighted with the range of activities giving positive feedback.
This year's National Care Leavers Week (NCLW) called for the public, professionals, carers and decision-makers to 'CARE', which stands for:
Celebrate care leavers.
Amplify their voices.
Raise awareness of challenges.
Encourage change in policy and practice.
The Council is the Corporate Parent for its cared for children and care leavers, meaning it has responsibility to provide the best possible care and protection, providing the kind of support that any good parents would give their own children. It has a duty of care to ensure that all young people leaving care are supported in living independently.
Cllr Bill Fairfoull, Tameside Council's Deputy Leader and Executive Member for Children and Families, said: "Care Leavers Week provided the perfect opportunity for us to celebrate our young people and show them how inspirational they are and how much they are respected and appreciated.
"Young people who leave care can face challenges with education, employment, housing, and mental wellbeing. As their Corporate Parent, we want to do everything we can to support them and provide opportunities to help them grow and thrive.
"Like any parent, we have big aspirations for our young people and are immensely proud of their achievements. I was thrilled at Robert's wonderful success at the GM Care Leaver Awards, he is such an inspirational young person. I'd also like to thank Morrisons for their kind gift of a fantastic hamper, I know the service was very grateful and that Nicole was thrilled to receive her prize."
Find out more about Tameside's cared for children and the support available at www.tameside.gov.uk/socialcare/children