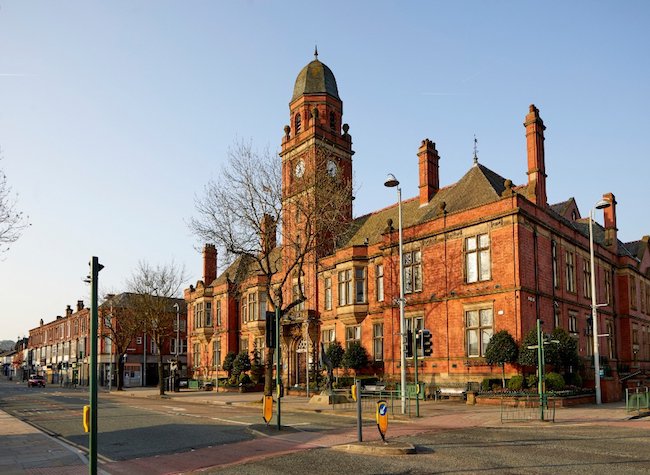 The Tameside Carers Centre in Hyde will be moving to a new home in Ashton at the start of next month. 
The centre will continue to provide information, advice and support to carers but have improved accessibility for residents.
The Carers Centre, which is currently based at Hyde Town Hall, will be housed alongside the People's Place at Tameside One in Ashton town centre, where it will be opened from 10am on Friday 28 February.
On the day, a range of organisations will be providing information and advice to carers and the public. There will also be the opportunity to meet the Carers Service team.
The Carers Centre will be officially opened at 10:30am by Cllr Brenda Warrington, executive leader of Tameside Council. Cllr Eleanor Wills, Executive Member for Adult Social Care & Population Health, will also be in attendance.
The Carers Centre will be offering a range of courses, information sessions, support groups and activities for carers from 2 March.
The main entrance to the Carers Centre will be on Warrington Street, but there will also be access through Ashton Library in Tameside One.
The location will provide information to carers with a wealth of information including their rights and entitlements.
Many carers can struggle to navigate the maze of services and entitlements, and miss out on financial and practical support. Even those who have been caring for years sometimes aren't aware of their entitlements.
According to census date, approximately 11 per cent of the local population are looking after a family or friend who may need support in their everyday life.
Every year, more than two million people become carers who offer informal unpaid support to people who need assistance in their everyday lives.
Cllr Eleanor Wills, Tameside Council Executive Member for Adult Social Care and Population Health, said: "Caring can present all kinds of challenges. We want every carer to know who they can contact for advice, information and support, whether in their local community or online. We plan to work with a range of agencies and service providers to provide regular information and advice sessions and information stalls for carers across Tameside."
For information or support about carers' issues, contact the Tameside Carers Centre on 0161 342 3344, carerscentre@tameside.gov.uk or by visiting www.tameside.gov.uk/carerscentre.