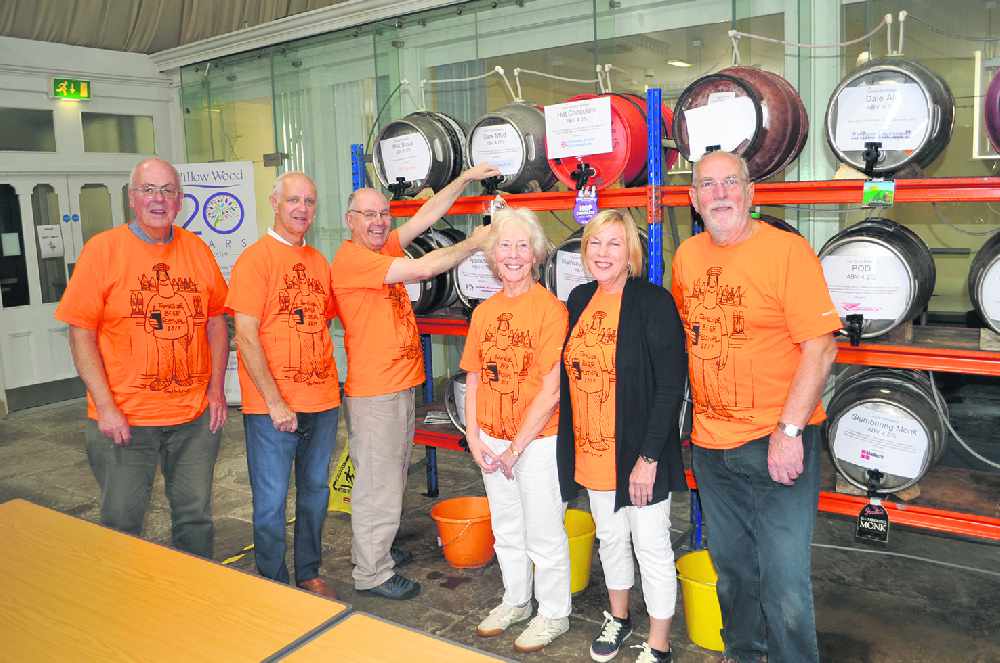 Pints, punters and a party atmosphere led to another successful Tameside Beer Festival. 
The ninth instalment of Tameside Rotary's popular event saw a packed out Stalybridge Civic Hall play host to two days of good beer, great entertainment and even better company.
Delights of India and Eclectic Cakes provided delicious food and Carham Wines offered an alternative to the ale.
There was fabulous entertainment across both days too with acts travelling from near and far to perform for the punters, including Eric Barrow, Spindrift, Steve Wilson, The Cornelius Crane, Phoenix Brass Hoppers, Bridget and Elisabeth, Tameside Community Voices, the Miseley Brothers and Steely Don.
Stalybridge and Hyde MP Jonathan Reynolds popped in for a pint on Friday evening, while the Civic Mayor of Tameside, Cllr Leigh Drennan, visited on the Saturday.
New for 2019 was an auction, with a 2012 festival beer glass up for grabs. While the winning bid was just £5.50, the kind gentleman who won donated an additional £10 and Tameside Rotary plan to build on new ideas and initiatives at future beer festivals.
Overall, an incredible £8,000 was raised across the two days, which will be split between Friends of Tameside Young Carers, Willlow Wood Hospice and other local charities.