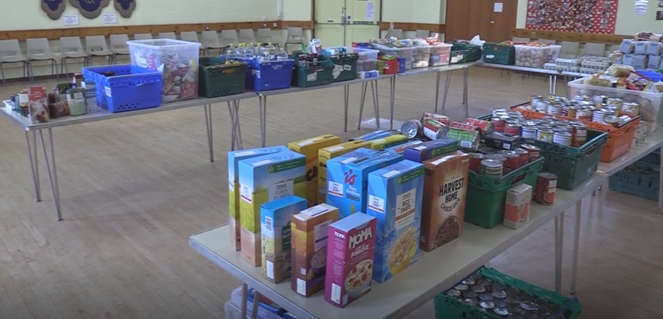 The foodbank held on Wednesdays in Hyde Methodist Church is currently preparing for the coming winter, and after a setback, are facing a harder winter than normal.
The cost of living crisis in the UK is something that many people are currently going through. This is where foodbanks across the country come in, and they are absolutely vital. From providing people with food, to giving people access to help and support through care services. Hyde Methodist Church offers this and more to people every Wednesday at their foodbank sessions. We spoke with Cllr Hugh Roderick who is a trustee at the foodbank to find out more about them and what they need.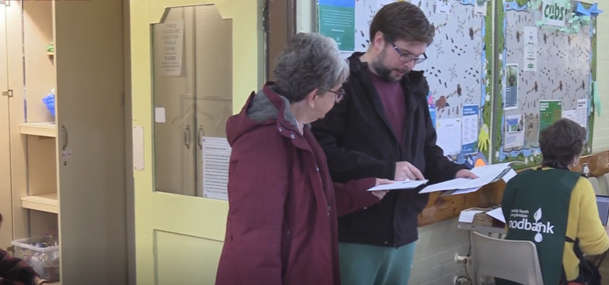 "We are entirely ran by volunteers, we have about 20 volunteers that come down each week. The Baptist church where the warehouse is based are expanding their provision and renovating the area, meaning we have to leave that space."
The space Hugh mentions here is vital to the foodbank as it stores the vast majority of their supplies year round. Without it, as Hugh mentions, the foodbank will be facing a longer winter.
"If we can't find somewhere to go to we basically grind to a halt as we do not have the capacity at our distribution centres to deal with the amount of food we need to give out. We are coming into winter months, fuel bills are going up, and we are absolutely expecting a much higher demand than in previous winters."
If you are able to provide Tameside and Longendale Foodbank with more space to keep their provisions, or if you are able to donate (they are currently looking most for tinned foods such as beans), then head to https://tamesidesouthlongdendale.foodbank.org.uk/