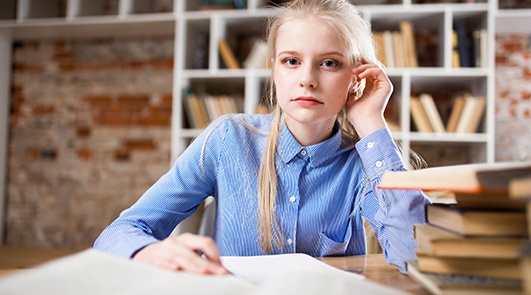 Ashton Sixth Form student JACK WHEELER takes his final exams next year - but this year offers some advice on dealing with those all important results for A Level and GCSE students
Whether its GCSE's or A Levels – students have been anxiously awaiting those all important results.
But what happens if you don't make the grades you hoped for – or actually do better than anticipated?
Ashton Sixth Form's Jack Wheeler, 17, who is studying English Language, History and Media Studies (A-Levels) will be sitting his final exams at the end of the next academic year.
Jack has ambitions of entering the world of journalism with a particular interest in sports journalism.
He has compiled the following guide with a selection of five useful tips on how to cope on the big day – and what to do next!
Don't overthink it
Whilst it may feel like it does, torturing yourself with fear of how bad you feel you may have done or in contrast convincing yourself how brilliantly you have done doesn't have any effect on the result's you have achieved. As long as what you produced was of your best efforts then it is more than pointless fuelling yourself with trepidation or an overwhelming sense of security, as neither will change anything.
React brightly regardless
For those of you who have achieved the grades required an alternative path won't be required and sheer happiness and the sense of accomplishment will inevitably submerge you. However for those who encounter the opposite it is pivotal to react quickly and brightly and identify your next steps and how to turn a bad grade into a stepping-stone for a slightly altered path.
Focus on YOU
Understanding that everyone is unique and each of your friends and co-students around you will have done equally differently, whether that is for the better or worse is crucial. Whilst those who are overcome by excitement will undoubtedly plaster their results across social media and be eager to let everyone know just how well they have done, comparing either your own success or failure with other is doing you no favours. So instead remain focused on your own results and yourself – it is the only beneficial thing to do.
Be honest
Students of all ages will worry about exam results, but may shrug off questions that they have not given them a second thought. If that is the case then great, but if it isn't and in fact you are discontent and anxious, then don't bottle that up. It's more than normal to feel anxious and sometimes scared and when these feelings and thoughts are discussed they often tend to disappear. It may be your parents, your friends, teachers or even organisations such as Childline you turn to in times of exam stress, but all will provide the support you need.
There's always an alternative
Whilst your results may appear the be all and end all they are in fact quite the opposite. If you don't meet the requirements needed for your desired college or university then there are a vast number of apprenticeships available in a wide range of fields all designed to give you the platform you need. Your path and journey is far from set in stone despite you possibly being adamant it is. However one certainty is that your oath is not a dead end and you are only at the beginning of it, contrary to what your results may imply.
World of work
Acas North West has launched new guidance today to help young people across the region who want to go straight into work after receiving their A-Level results.
Acas Chief Executive, Susan Clews, said: "A-Level results day can be a nerve racking experience for many students and I wish them all the best of luck and hope that they get the grades that they were expecting.
"UCAS is known for helping students embark on the next stage of their education, but Acas is the go to place for young people who are thinking of going straight into work.
"Many young people may be thinking of going straight into a permanent job or looking at other options such as internships or apprenticeships.
"Acas has a host of advice aimed at young people that explains the basics around workplace rights such as the minimum legal wage and the rules around dress codes. We can assist people from their first day of work and throughout their working lives."
Acas' new guidance gives advice on ways into work such as apprenticeships and internships, as well as what to expect from a pay packet, a contract and even what to wear.
For the full advice go to: www.acas.org.uk/TopTipsYoungWorkers