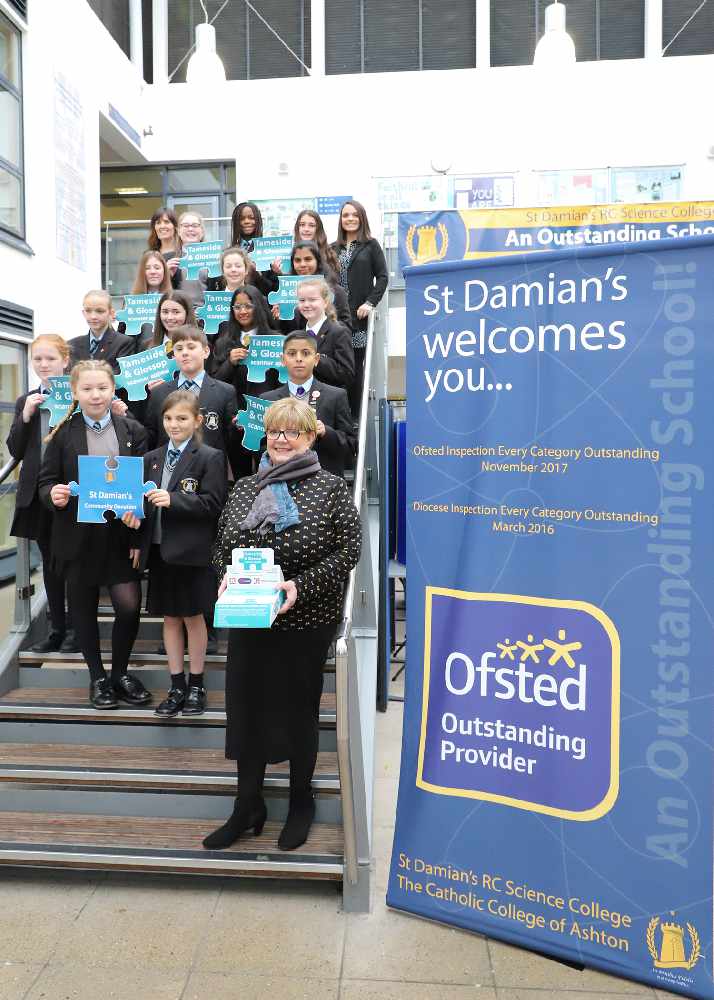 Pupils at St Damians RC Science College have been hard at work helping to support our Tameside Hospital Scanner Appeal by selling badges in school.
The pupils at the school on Lees Road in Ashton have got into the charity spirit by taking donations on behalf of the appeal.
The appeal is looking to raise £1 million to fund a new CT scanner for the hospital.
Badges are available at locations across Tameside to support the appeal, for a suggested donation of £2.
You can also donate online at https://www.justgiving.com/campaign/tangscanner.
For more information about the appeal, email co-ordinator Angie Wild at angie.wild@tgh.nhs.uk.
Main image:
Helping hand: St Damians pupils with appeal organiser Angie Wild.