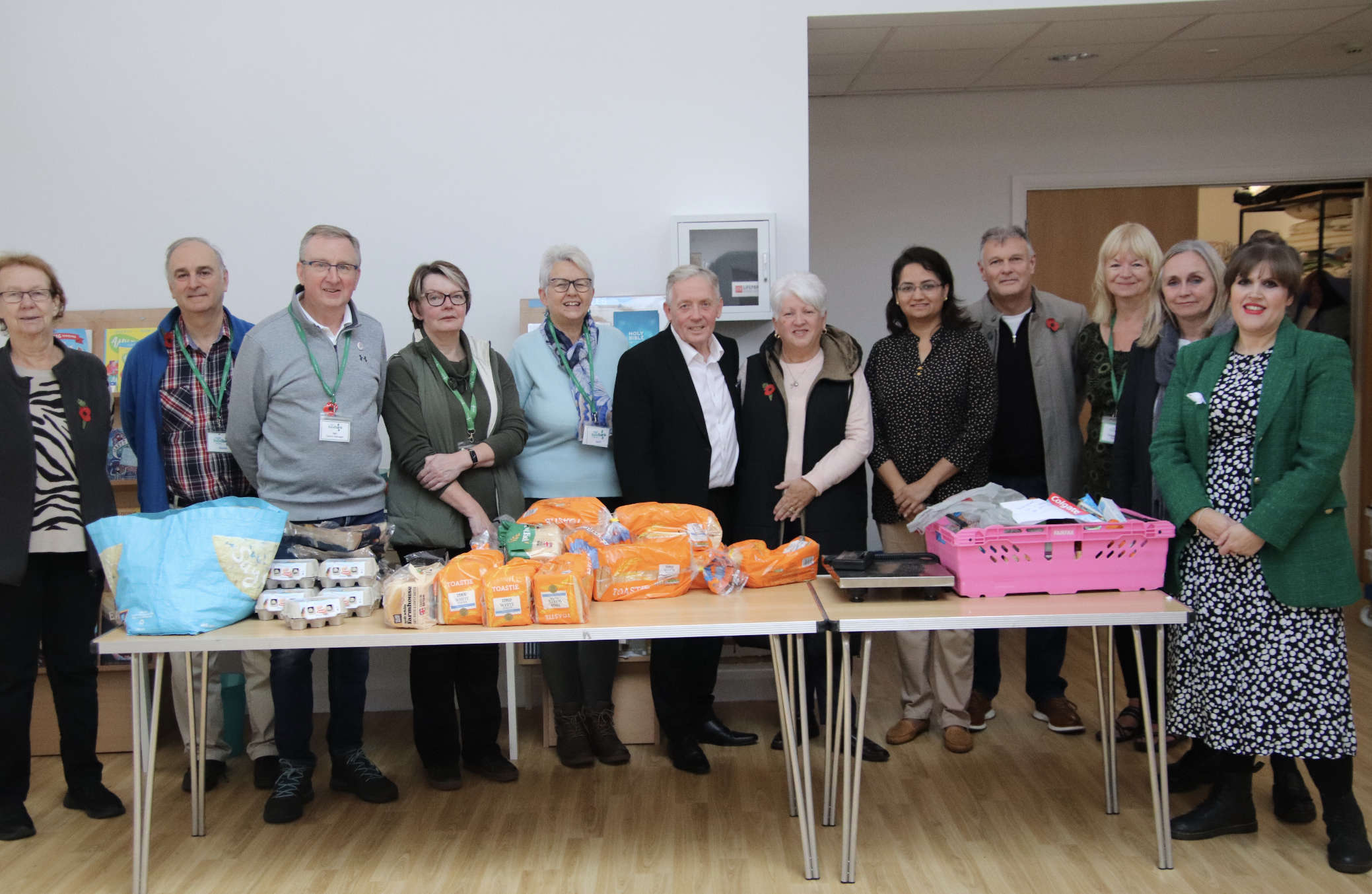 Residents are being urged to support each other over the Christmas period by donating to local foodbanks to help people who are struggling, as part of a drive backed by Tameside Council.
As the festive season approaches there are residents grappling with cost-of-living pressures which include increasing food prices and energy bills.
Jean Fitzsimons, project coordinator at Tameside East Foodbank, one of three Trussell Trust foodbanks in the Tameside area, has found demand for their services has been consistently high as people struggle to afford essential items.
She said: "Across our locations in Dukinfield, Ashton and Stalybridge, where we have over 100 volunteers, we have given out an average of 70 food parcels distributed each week over the past three months. These are providing much needed meals for close to 150 people."
Jean knows how important food donations are to them and the other seven foodbanks in Tameside in continuing to help residents. She said: "As recommended by the Trussell Trust, our food parcels are tailored to the number of people in each household providing 3 days nutritionally balanced emergency food - mostly tinned or dried goods, breakfast cereals, tea, coffee, long-life milk, juice, tinned soup, rice, pasta, and tinned food of all varieties.
"When they have been donated, we will also try to provide toiletries, pet food and nappies where needed, and fresh food."
Cllr Ged Cooney, Executive Leader of Tameside Council, said: "Christmas should be a time of joy and celebration, but for some of our residents it can be a time of hardship and uncertainty. Tameside Council is committed to supporting those in need, and we encourage our community to unite in spreading kindness and helping our neighbours.
"Our foodbanks play a vital role in supporting families and individuals facing hardship during the Christmas season. Every contribution, regardless of its size, can provide support and nourishment to those in need during this special time of the year."
Jean said: "You can access the support of all Trussell Trust foodbanks through a referral voucher, distributed by our referral agencies.
"No matter where in Tameside you live there will be a foodbank in your area, so whether you are struggling over Christmas or a different time of year, please get in touch if you need support."
For those wishing to make donations to local foodbanks, here are the drop-off points for various foodbanks across Tameside: https://www.tameside.gov.uk/foodbank-drop-offs
For additional information or to locate the nearest foodbank, please visit: https://www.tameside.gov.uk/foodbanks
People in need of foodbank referrals should contact Tameside Council by telephoning 0161 342 8355 or emailing welfare@tameside.gov.uk. Individuals can also visit any Tameside library during staffed hours to request a foodbank voucher.
The council's Welfare Rights Service can also provide advice on welfare benefits and can be contacted by either visiting https://www.tameside.gov.uk/welfarerights or by calling their freephone benefits advice line 0800 074 9985 (open Monday and Wednesday 9.30am – 12.30pm).