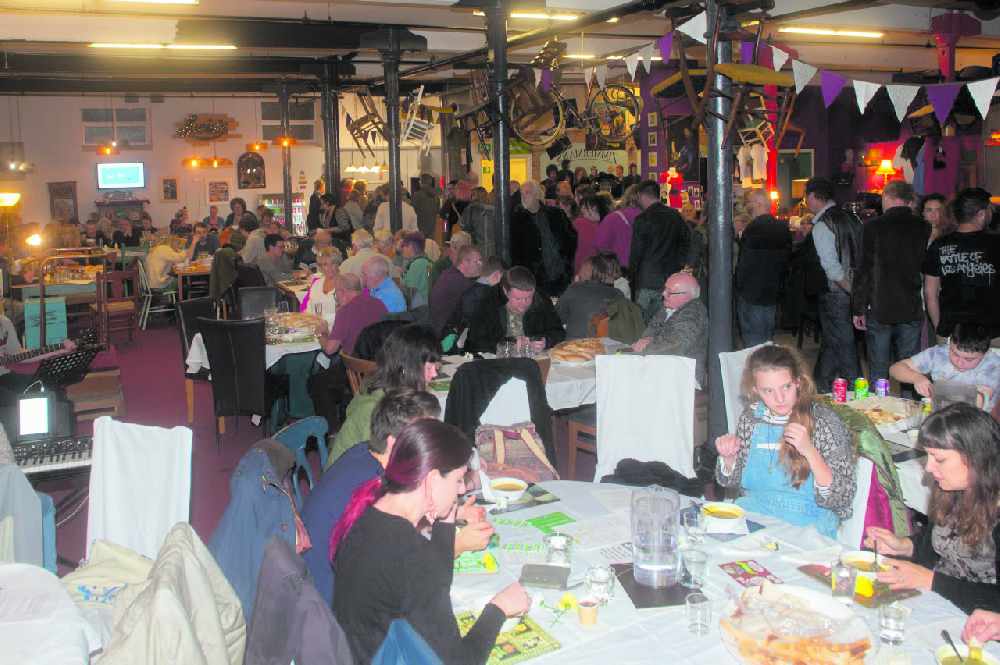 This month will see the tenth Mossley SOUP community crowdfunding dinner, in support of local projects that benefit the town.
The Mossley SOUP organisers are appealing for local residents to support, attend and cast their vote at the evening event on Thursday, February 27.
The initiative aims to bring the community together to promote, fundraise and support local projects which benefit the people of Mossley.
For a donation of £5, diners receive freshly made soup, bread, hear four project presentations and then vote for their favourite idea.
Each presenter has four minutes to share their idea and an opportunity to answer four questions from the audience.
The project idea to secure the most votes receives all of the money raised on the night to carry out their project.
Past Mossley SOUP dinners have raised between £545 and £1,726 for each of the winning projects.
All of the projects that have been presented at Mossley SOUP have benefited in some way.
This includes increased public awareness, new volunteers, donations of materials and other financial support.
The tenth Mossley SOUP dinner, sponsored by Tameside Rotary, will take place next Thursday from 6.15pm at Longlands Mill, home to Emmaus Mossley.
As well as the four short presentations, the event will also include guest speakers, live music and a fundraising raffle.
Mossley SOUP is organised by volunteers with support from local businesses and organisations.
Mossley SOUP is based on the Detroit SOUP model of community-based development through crowdfunding, creativity, collaboration, democracy, trust and fun.
For more information about Detroit SOUP, visit http://detroitsoup.com/
For more details on the next Mossley Soup event, visit http://bit.ly/MossleySOUP.
Main image:
FUNDS FOR GOOD CAUSES: Past Mossley Soups have raised cash for community projects. Image: Allan Bentley.