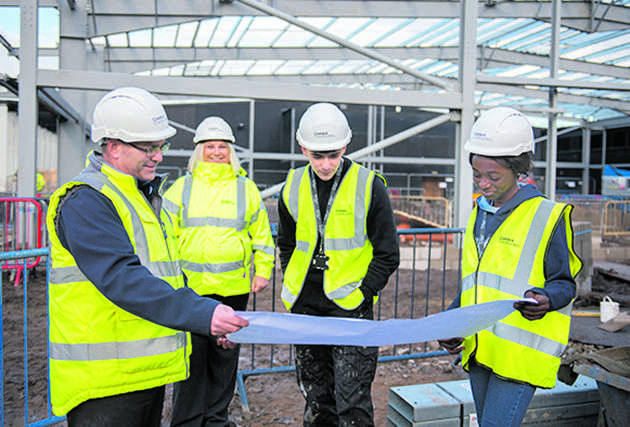 A group of students at The Manchester College's Industry Excellence Academy for Construction and Engineering are helping to build part of their own campus.
It's all thanks to an industry placement scheme with Caddick Construction.
Forming part of the college's blueprint for the new T Level qualification, students studying on The Manchester College Architectural and Construction Engineering (ACE) Scholarship programme are spending two days each week on Caddick's live Openshaw campus construction site as part of their two year studies.
On completion, the students will gain a BTEC Level 3 Extended Diploma in Construction and Built Environment, an industry and university-recognised qualification equivalent to three A Levels.
They will also benefit from a range of bespoke, co-developed modules to help fill industry skills gaps identified by an employer consortium working with the college.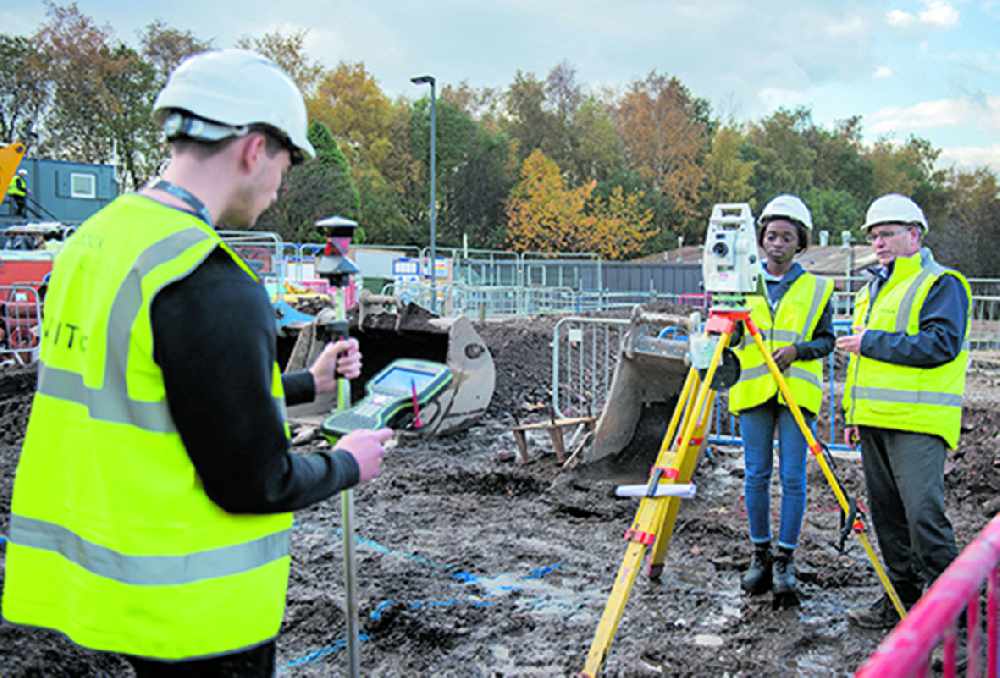 Caddick Construction was awarded the contract to build the £25m teaching facility at The Manchester College's Openshaw campus in September.
They will continue to have students on site each week on a half termly rotation until its completion.
The students will undertake on-site supervised tasks working with site engineers and health and safety managers before delivering a project at the end of the six week placement.
The state of the art facility they are helping to build will feature a range of industry standard facilities, including a six court sports hall, outdoor pitch, gym and sports lab, a health suite with a hospital ward and infectious disease area for healthcare students, plus brand new workshops for construction, mechanics and engineering students.
Caddick Construction Framework Scholarship Manager, Michelle Swarbrick, said: "As a family business Caddick Construction has always championed industry placements as the ideal way to learn the right skills on the job and become part of a very experienced team.
"The students receive fantastic work experience on an exciting construction project that's going to be an important part of the college's future educational provision."