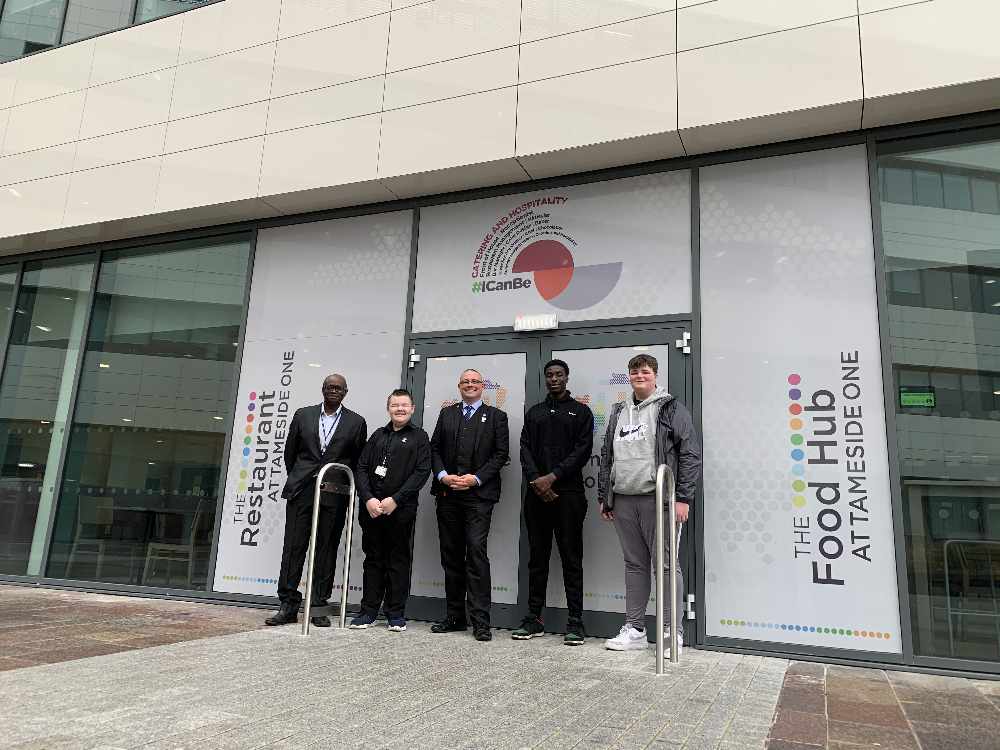 A Tameside College student with a very personal connection to the Tameside Scanner Appeal is doing all he can to help raise funds for the cause.
Luke Parker, a level 2 Food and Beverage student, made use of the existing scanner at the hospital when he was diagnosed with a brain tumour less than two years ago.
After two surgeries did not identify the problem, Luke's doctor suggested a CT scan as a final chance to discover what was wrong.
It discovered he had a tumour on his pituitary gland, which caused a wide range of hormonal issues.
Tameside Scanner Appeal Tameside College

Luke Parker, 19, was diagnosed with a brain tumour after undergoing a scan at Tameside Hospital. Now he's asking everyone to help raise money for a much-needed new scanner with the Tameside Scanner Appeal with Tameside College Read more: https://www.questmedianetwork.co.uk/news/tameside-reporter/student-with-personal-connection-raising-money-for-tameside-scanner-appeal/

Posted by Tameside Reporter on Monday, March 16, 2020
Luke said: ""I was diagnosed with a benign brain tumour which effects my pituitary gland and has a knock on effect on my hormones and other functions. I am very grateful to Tameside Hospital and the doctors there because I wouldn't have known about this if it wasn't for their work and the CT scanner.
"I think it's really important that we are doing this as a college and I'd really like to give something back, so that everyone in Tameside can have the same level of treatment I was given."
CT scanners allow doctors and medical professionals to diagnose otherwise unseen conditions, such as Luke's, with a high degree of accuracy in a short period of time. The appeal aims to replace the older scanner, which is now outdated.
To help raise money for the appeal, students on the Hospitality and Catering courses are holding a summer ball.
It takes place on 18 June 2020 and features a five course meal prepared by five chefs from well known Manchester restaurants. They are Andrew Green from Mamucium Manchester, Adam Reid from The French, The Principal Hotel, Three Little Words and F3 at Manchester City.
Tickets are due to go on sale shortly and will cost £50 per head.