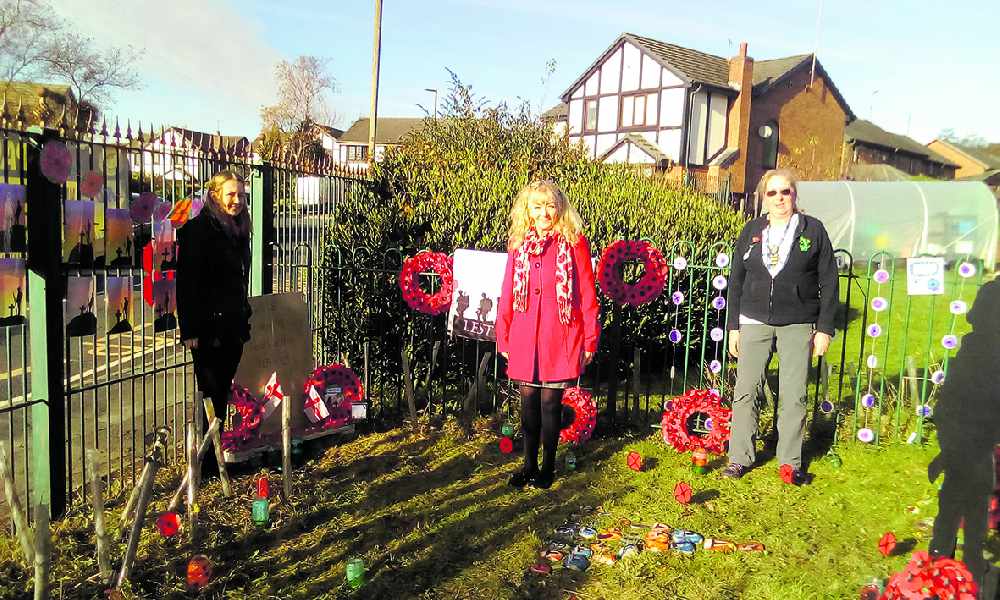 Buckton Vale Primary School unveiled their Remembrance Garden to mark this year's commemorations. 
Pupils at the Carrbrook school on Swallow Lane created artistic pieces to commemorate the soldiers and animals lost in war.
These included painted pebbles, shadow soldiers and poppy hangings, organised by teachers Mrs Thompson and Mrs Cherry.
The purple poppies used are a symbol of remembrance for animals that served during wartime.
The garden itself was dedicated to local fallen soldiers Sean Dawson and Joey Etchells, who both died on duty in Afghanistan.
Kingsman Sean Dawson was born in Ashton on December 10, 1990. He joined the army in 2008 and served for two years before being killed in southern Afghanistan on February 14, 2010.
His father Sean Dawson said: "He loved everything about the Army - it was his life."
Corporal Joseph Etchells was killed as the result of an explosion in 2009. Born in Mossley, he was described by Lieutenant Colonel Charlie Calder as 'a remarkable young man. He showed a gift for soldiering that touched all who worked with him.'