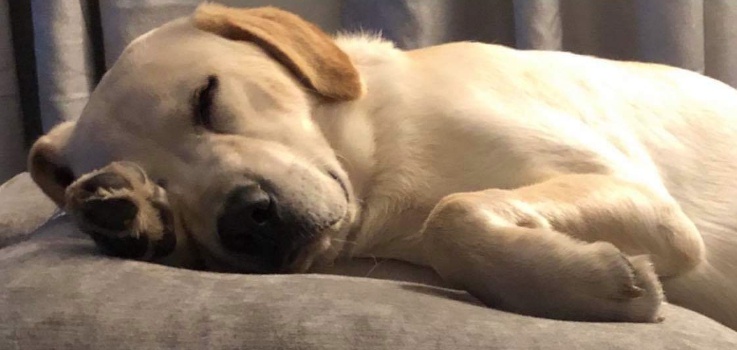 A Stalybridge family who were hoping for a Christmas miracle have moved a step closer to having their prayers answered - but need your help to make it happen!
Last month, we brought you the story of Natasha Eastwood and her 13-year-old son Aidan, who desperately needs an assistance dog.
Two years ago, Aidan was diagnosed with CPVT after collapsing and becoming unresponsive at school. This is a life-threatening heart condition; if Aidan's heart rate increases in response to emotional stress, it can trigger an abnormally fast and irregular heartbeat, which can lead to sudden death via cardiac arrest.
Aidan and Natasha also face additional challenges due Aidan's autism and severe OCD. They began fundraising for an assistance dog for Aidan, which would not only provide him with practical and emotional support, it would help with his motor control, sensory activities, CBT therapy and encourage gentle exercise for his heart which will improve his physical wellbeing.
Now Bobby, a nine-month old Labrador, has been chosen by Oliver's Army Assistance Dogs, a Scotland-based charity. Bobby received the all-clear from the vets yesterday and it's hoped he can travel to Northwich in the coming days to start his training.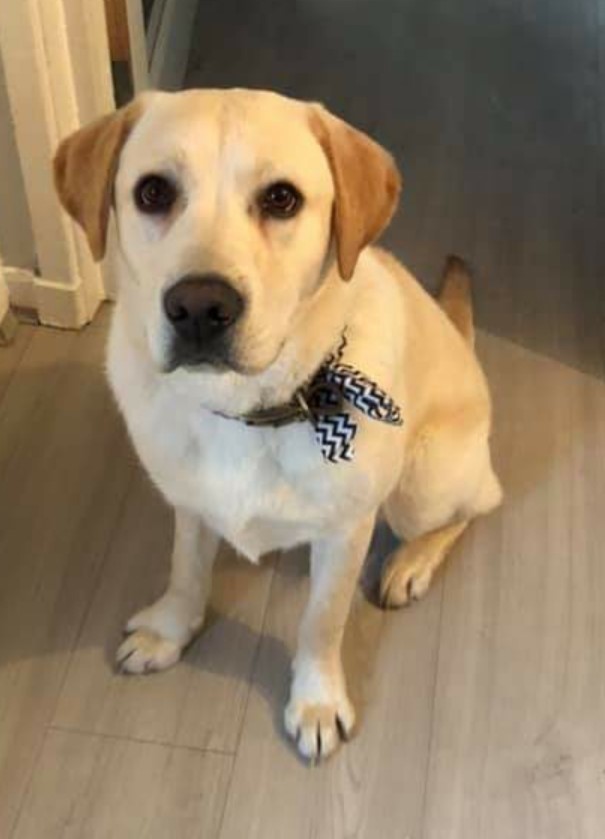 But that training comes at a cost. Natasha and Aidan need to raise £8,000 to cover the cost of Bobby's feed, board, and training to become an assistance dog. Aidan is excited to meet Bobby but the family desperately need funds to make it happen. Aidan will be bonding with Bobby throughout the training, teaching him fly ball and agility.
So far, they've raised just over £1,500, but still need your help so Bobby can earn his assistance dog jacket and drastically improve their lives.
"Aidan is an amazing boy," Natasha said. "He's lovely, polite, intelligent and a keen gamer. Although he has no quality of life and we feel like we're merely existing. Simple things like going to the shop for a pint of milk are very, very difficult. Aidan lives in constant fear of contamination and death."
Recently, Aidan and Natasha visited Christine Meaden and David Campbell (ADUK-registered trainers) at the centre in Northwich. As a result, they have a better understanding of how Bobby could help Aidan with his individual needs.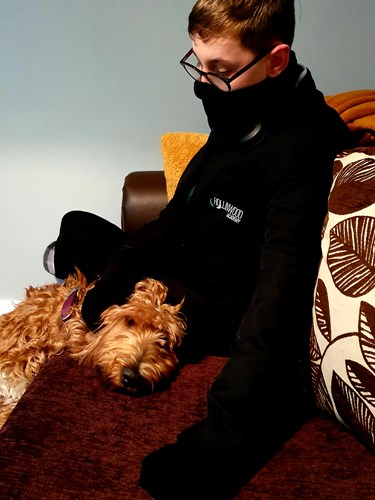 Jane Harris, Director of External Affairs and Social Change at the National Autistic Society, has written to Tameside Council in support of Aidan.
"Autistic children and adults are at high risk of social isolation, with 79% autistic people and 70% families telling us they feel isolated," it says. "The consequences of this can be stark: our research suggests that autistic people are four times more likely to be lonely than the general population, and levels of mental ill-health are significantly higher.
"For some autistic children and adults, assistance dogs can be very helpful in helping them to leave their homes and socialise. We would urge you to take a very personalised approach to deciding Aidan's care and support."
You can help Aidan and Natasha by donating at www.justgiving.com/crowdfunding/natasha-and-aidan-eastwood.