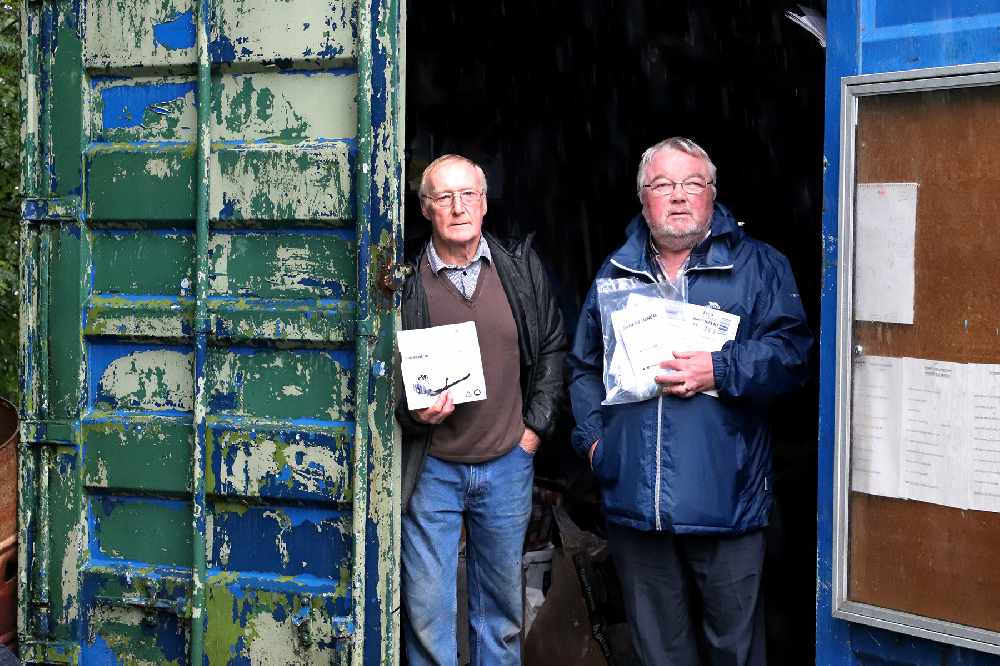 Members of a community group who give up their time to maintain a historic Stalybridge landmark have been left devastated by thieves who raided their storage container.
The Friends of Gorse Hall have spent more than 20 years taking care of the 35-acre site, clearing miles of paths for visitors and local people to enjoy.
Earlier this month, the volunteers – who rely entirely on donations – arrived on-site to find that thieves had broken into their metal container and stolen vital tools and equipment, including lawn mowers, brush cutters, a leaf blower, generator, hand tools and a cement mixer.
Alan Pickles, the Friends group's chairman, said: "We are absolutely gutted. The thieves must have spent a considerable amount of time and large cutters to break in to the unit, where we kept kit including a special mower which we had bought so a disabled volunteer could use it.
"All of the items were used to maintain nearly five miles of pathways and the historic features of this special historical site. It now means that regular visitors will see the grounds deteriorate as we will no longer be able to cut back trees, bushes and invasive long grass to make it accessible for all. We just won't be able to cope."
The volunteers, many of whom are pensioners, have leased Gorse Hall from Tameside Council for a number of years and spend the majority of the proceeds from fundraising on public liability insurance for the site.
Unfortunately, their funds did not stretch to covering insurance for the tools.
Mr Pickles added: "The value of the goods stolen is around £4,000, and as a very small community group after paying £400 each year for the public liability insurance, we had no money left to pay the extra for tool insurance.
"We'd be very grateful to hear from any local businesses or individuals who may be able to donate new tools, or funds, to help us continue our work on this much-loved community space."
The group's container was situated off the Quarry Street entrance to the site and is thought to have been raided overnight, sometime between Monday 9 to Wednesday 11 September.
Anyone with information about the incident, or who may have come across tools and equipment for sale, is asked to call police on 101, quoting incident number CRI/06GG/0004864/19.
Anyone who can help with donations of equipment or funds for the group is asked to contact Alan Pickles on 07790 006345 or Bernard Sutton on 07739 039032.
The group also wishes to thank people who have already sent messages of support and come forward with donations.
Alan said: "We have had a few donations of money and donations of garden machinery. Unfortunately, lots of the equipment which has been offered is electrical and, with Gorse Hall being basically a woodland and an outdoor semi-wild site, there is no electricity.
"I would still like to thank everyone who offered and sent messages of support for all the work we do on the site that helps residents to enjoy this local historic site."
Alan and the friends' group are now looking into making the container more secure, in the hope of preventing this from happening again.
For more information about the Friends of Gorse Hall, visit www.gorse-hall.co.uk or you can donate via the following bank details: Lloyds Bank, Account number 15547968, Sort code 30-98-90, use your name as the reference.
Main image:
Alan Pickles (left) and fellow friends' group member Bernard Sutton (right) at the container in Stalybridge