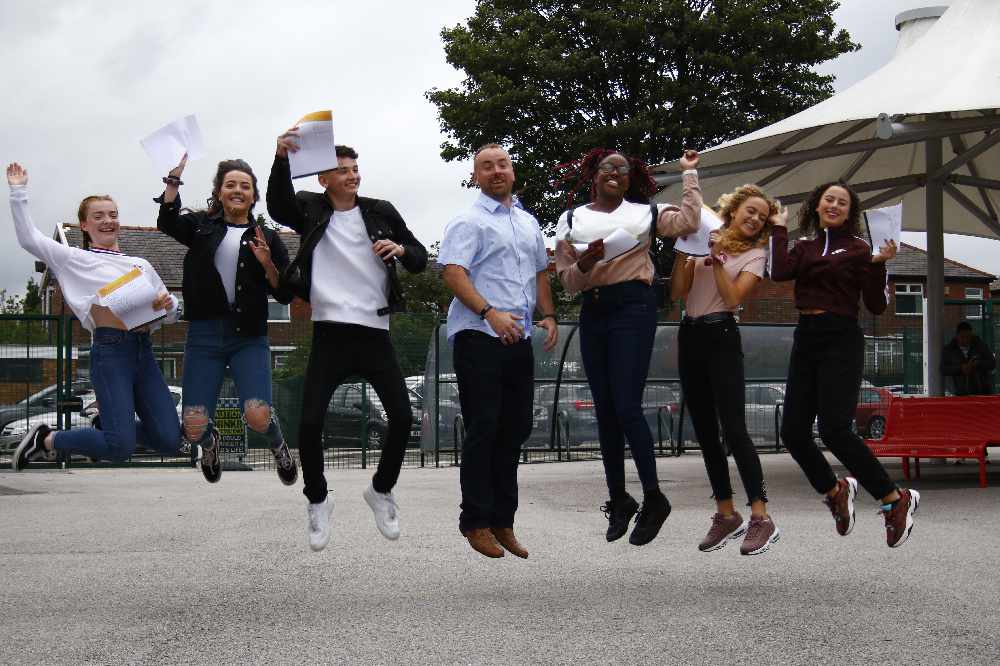 Year 11 students at St Thomas More RC College were 'jumping for joy' on Thursday as they collected their GCSE results.
Five years of hard work had led to this day where they found out if they'd done enough to secure a place on their chosen courses.
75% of the students achieved a grade 4 or above in maths and English - equivalent to the old C grade or a pass. 55% of students achieved 5 or higher, meaning a B grade or better.
One of the top performing students was Zainab Abidoye, who scored plenty of 8's and 9's. She's now off to study psychology, chemistry, biology and maths at Loretto College. She said: "I want to do anything science wise so medicine or biomedical sciences" after A levels at university.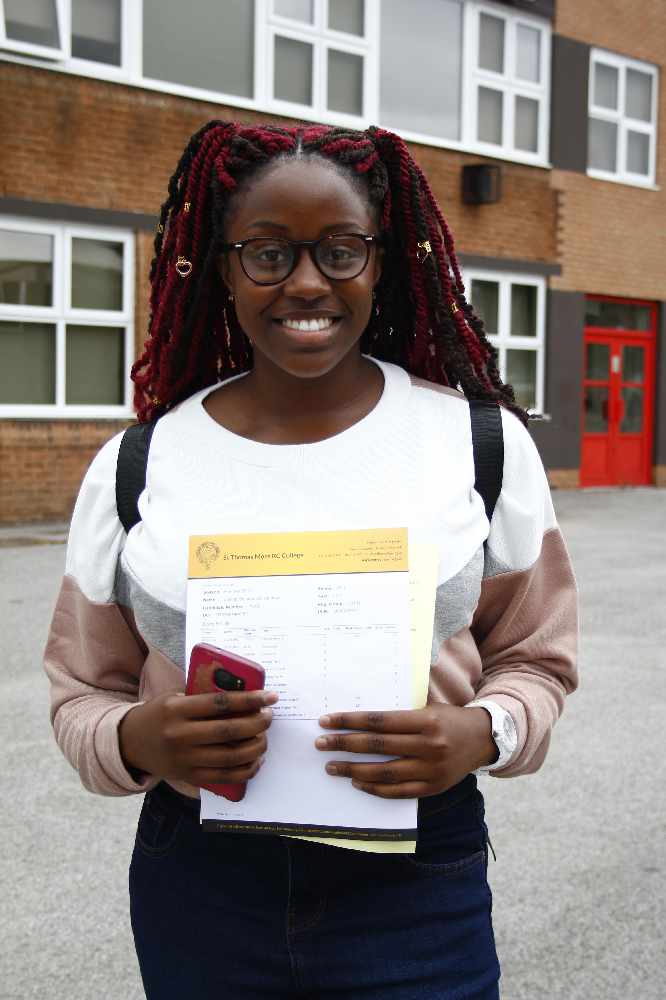 She said she'd had a great time at St Thomas More: "I'm going to miss the people. The familiarity of coming to school everyday and knowing everyone but I'm looking to moving onto a new journey.
The enrichment clubs, sports and science clubs and meeting new people."
Chloe Rodgers was another high achiever, who said she "couldn't believe it" when she opened her results. "I'm so happy, I've worked so hard" said an elated Chloe.
"I've got an 8 in English today so I'm happy. I'm going to aquinas in stockport and I'm excited. I'm looking forward to starting afresh, getting good grades and then going to university."
She said after 5 years she's going to miss the school and all it's done for her. "Of course I'm going to miss Thomas More. The teachers were so helpful and I couldn't have done it without them."
Headteacher Hugh Brophy was understandably delighted for all of his students. It's been his first full year as headteacher at St Thomas More and he says he's incredibly proud of all the work that the pupils have put in. "I'm really pleased and proud of the results this year that the students have attained" said Hugh.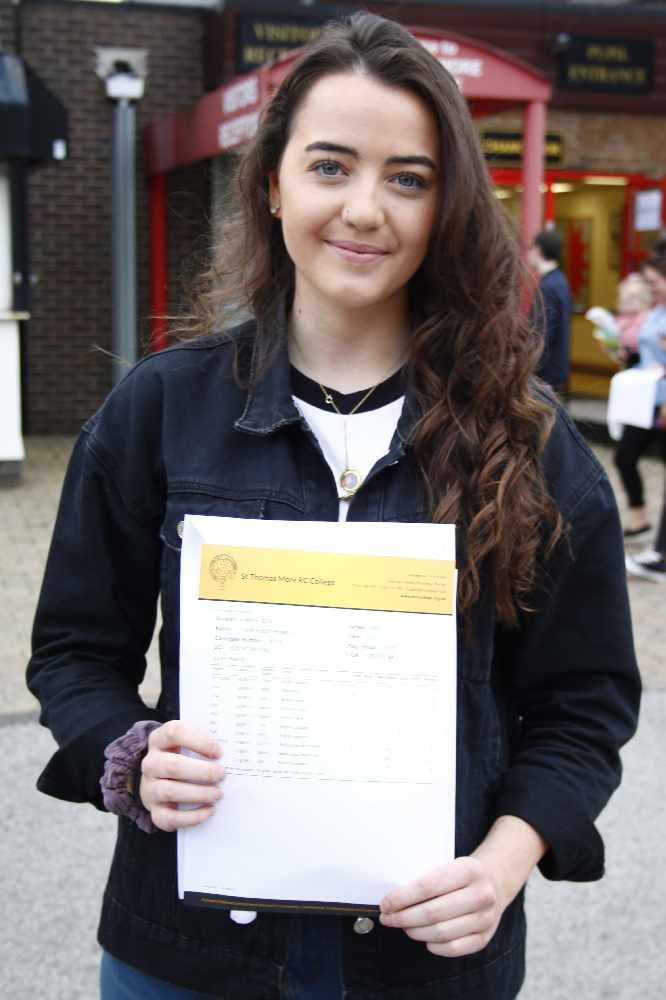 "Its testament to the hard work of the pupils and the staff alike and the excellent support that we get from the parents and carers that's allowed the students to achieve so highly. As a catholic community we are immensely proud of the results that the students have achieved this year."
Hugh served as assistant headteacher at St Thomas More 5 years ago before moving, but he's now back and is delighted to start his head teaching career with an impressive set of results: "I'm so proud to be the headteacher of such a wonderful community. I was here as assistant headteacher 5 yeas ago so I know what a wonderful school it is. All the staff, pupils and parents have been so welcoming and it's great to start my career as headteacher with this fantastic set of results. This year it's been a real please to work with those young people in year 11 and all the way down to year 7."